6 Cute and Functional Travel Makeup Bags for Every Destination
March 01, 2022
1 / 6
All of your makeup products will be easy to find thanks to this handy organization bag. It fully opens on three sides so you can see everything inside (no digging required), contains a variety of pockets — from zippered ones for items that need extra protection to mesh ones that keep lip glosses corralled — and is machine washable for easy cleaning.
2 / 6
Consider your products protected in this hard shell cosmetic case from Calpak. It comes complete with three internal pockets to keep your brushes organized, a shoulder strap, a luggage trolley sleeve and is available in two neutral colors: tan and gray.
3 / 6
The trait you didn't even know you needed in a travel makeup bag: temperature control. Anyone who's ever opened their cosmetic case after a long flight or car ride to find a melted lipstick knows the struggle. This leather traveling case uses renewable energy (no batteries) to keep your products safe and at a stable temperature during your journey.
4 / 6
Putting your skincare products in a quart-sized plastic bag will be a thing of the past with this TSA-approved case. The chic leather-trimmed bag has a clear panel that allows you to see your perfectly organized items and is compliant with the 3-1-1 liquids rule.
5 / 6
You won't need to pick and choose which products to leave behind with this spacious bag. With four separate zipper pockets, you can fit all of your skincare, makeup and more. The bag also comes with a hook so you can conveniently hang it, allowing you to free up precious counter space.
6 / 6
Pack your cosmetics in seconds with this practical organizer. Simply lay out your makeup then pull the drawstring — once closed your items are securely stored and ready to go. In over 20 fun designs, there's a style for everyone.
Read more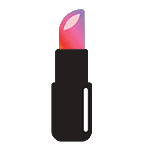 Back to top