6 Makeup Brush Sets That Are Perfect for Traveling
December 24, 2019
Deciding what makeup will make the cut for your weekend getaway (or if you're lucky, tropical week away) is hard enough on its own. Add in the congestion of makeup brushes and sure enough, there you are sitting on your carry-on trying to zip it closed so it all fits. The answer to the never-ending "what makeup should I pack" saga? Travel-friendly makeup brush sets because yes, they exist, and yes, they have everything you need to get a flawless vacay makeup look without having to take your entire vanity. Ahead, we gathered our favorite brush sets for all of your makeup and traveling needs. IT Cosmetics Heavenly Luxe On The Go! Brush Set and Case The solution to your packing struggles is this six-piece set from IT Cosmetics. First, if you haven't already tried these ultra-soft brushes, then what are you waiting for? Second, this kit comes with everything you'll need for face and eye application, such as a foundation brush, powder brush, concealer brush, two different eyeshadow brushes and a brush for the brows.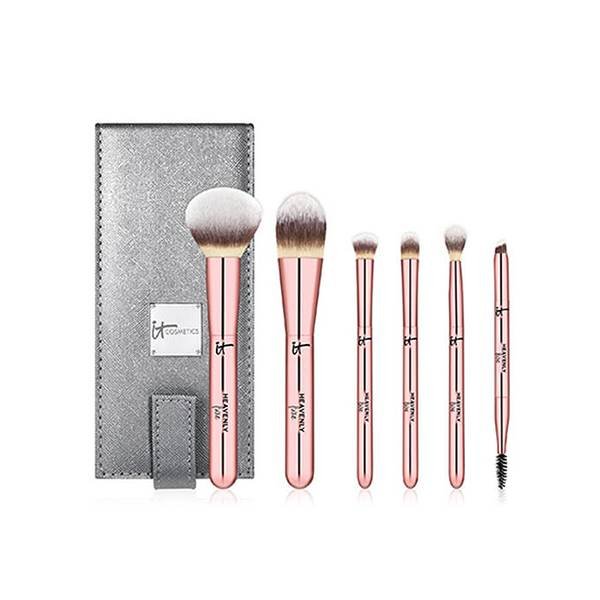 Jenny Patinkin Lazy Perfection Petites Brush Set
It doesn't get any cuter (or more travel-friendly!) than this collection of petite vegan brushes perfect for the makeup minimalist. The bristles are soft and velvety, and they all come tucked away in a pink case that's sure to fit safe and sound in your carry-on.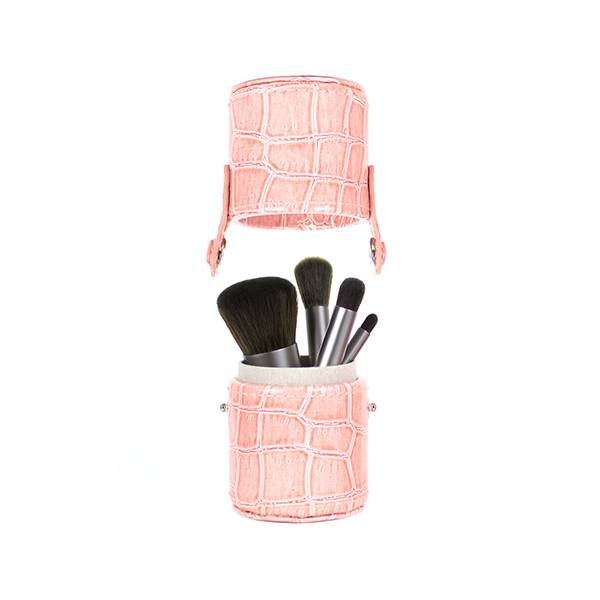 Zoeva Opulence Vegan Brush Set
For the makeup guru who can't go anywhere without a full set of brushes, this Zoeva Opulence Set is just for you. Enjoy ten professional makeup brushes that will help you create a series of different makeup looks throughout your trip. From the most precise eyeshadow brushes to the many different face brushes, the options are endless but still easy to contain in the small included pouch.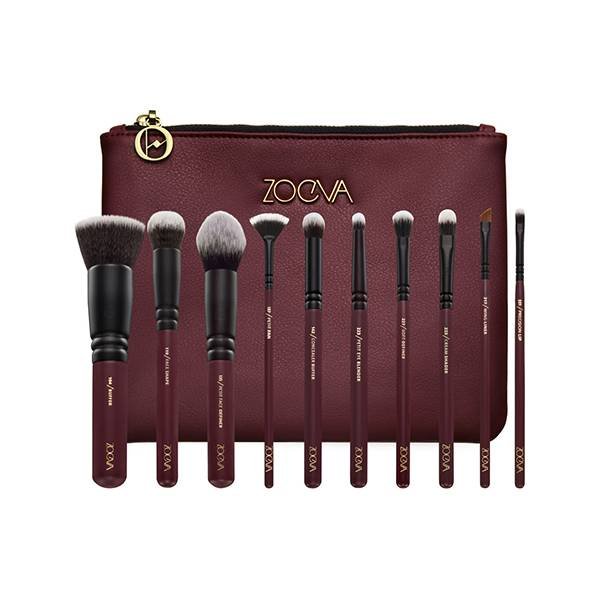 EcoTools Daily Defined Eye Kit
If you find that you can get away with packing one or two face brushes but need more variety when it comes to your eyes, reach for this EcoTools Daily Defined Eye Kit. It contains a large shadow brush, an angled crease brush, an accent shadow brush, liner brush and a smudger brush.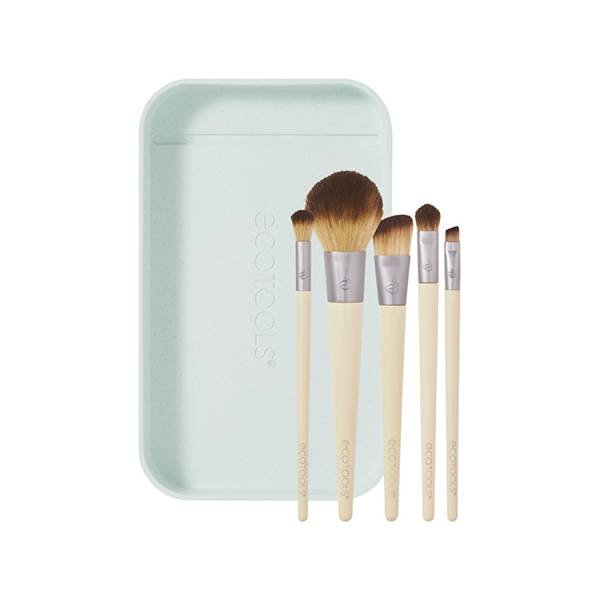 Morphe Complexion Crew Face Brush Collection
You vacation beat will never be the same once you use this five-piece collection that has everything you need to complete your face makeup. It also comes in a sleek black bag so you can just pop it in your carry-on without thinking twice.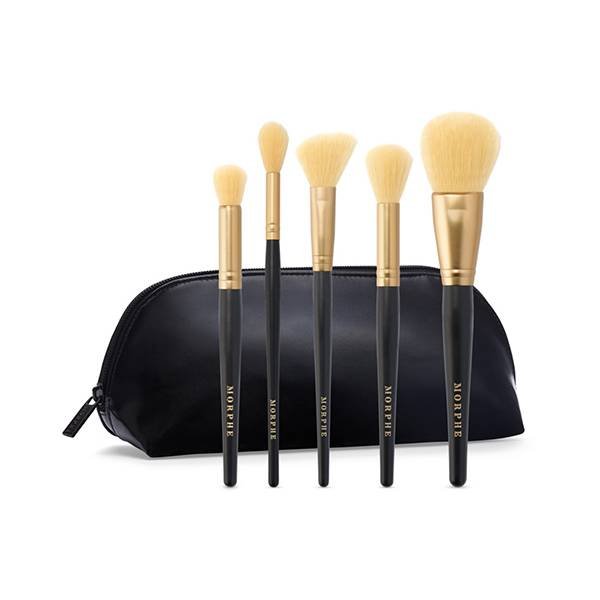 Real Techniques Rebel Edge Trio
Okay, so not only are these brushes great for travel but they're also really innovative and cool AF. There are three brushes included made to give you more control and precision upon makeup application. The set contains a Rebel Edge Broad Brush, which is made for your powder foundation or bronzers, the Rebel Edge Fine Brush, which you can use for your eye makeup and the Rebel Edge Medium Brush to help dust on powder highlighter or blush.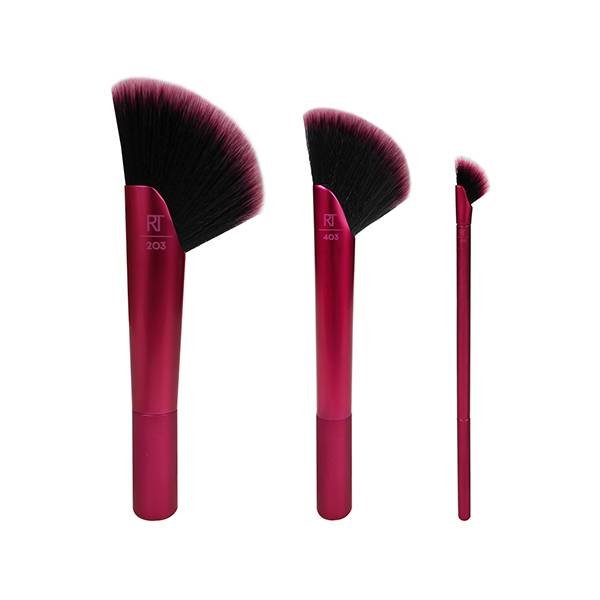 Read More:
The Makeup Brush Sets You'll Want to Put On Your Holiday Wishlist
7 Beginner-Friendly Brow Products We're Obsessed With
9 Best Concealers That Will Make Your Dark Circles *Disappear*
Read more