Meet Lilah B. Founder Cheryl Yannotti Foland
May 08, 2019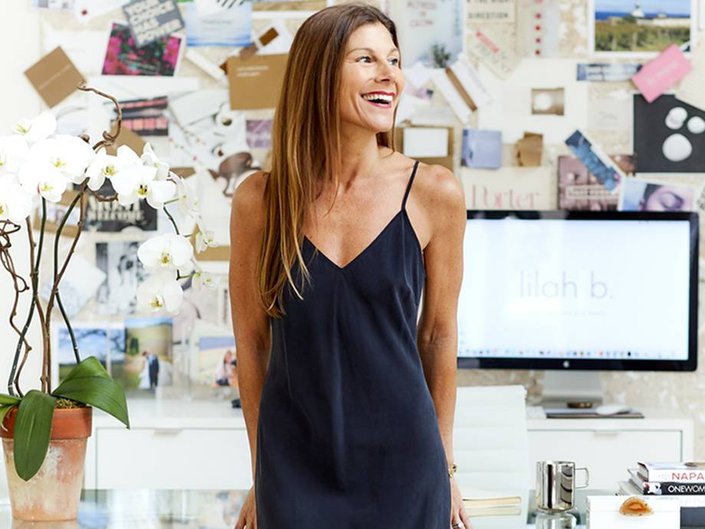 When lilah b. founder Cheryl Yannotti Foland struck out to build a clean beauty brand, she made sure to stay true to her values — clean beauty that performs. It's the ethos behind the brand and present in everything from the packaging to the bold hues, which Foland doesn't shy away from. Rather than lean into an aesthetically-pleasing array of neutrals, Foland chooses to focus on wearable bold hues instead — many of which are multi-use and can condense your product-heavy routine down to a few, easy steps. We recently caught up with the founder to find out how she started lilah b., where the name comes from (hint: it's furry), and what beauty means to her.
Tell us about your beauty routine.
Skin Care
Révive Sensitif Renewal Cream with SPF and Révive Intensité Les Yeux Firming Eye Cream are my go-tos. I also use Drunk Elephant Baby Facial every Sunday night for a "mini facial" that gives me a fresh glow for the week ahead.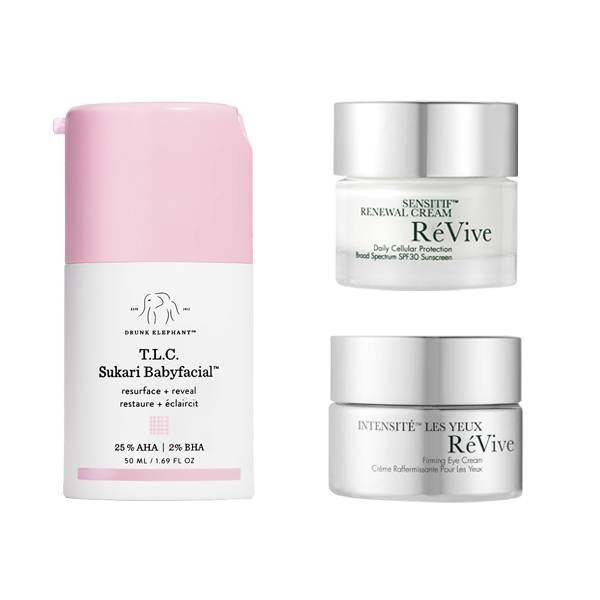 Makeup
I only use three products and I am out the door — lilah b. Marvelous Matte Crème Foundation, lilah b. Bronzed Beauty Bronzer Duo and lilah b. Divine Duo in b. fearless, an incredible classic red and my go-to shade!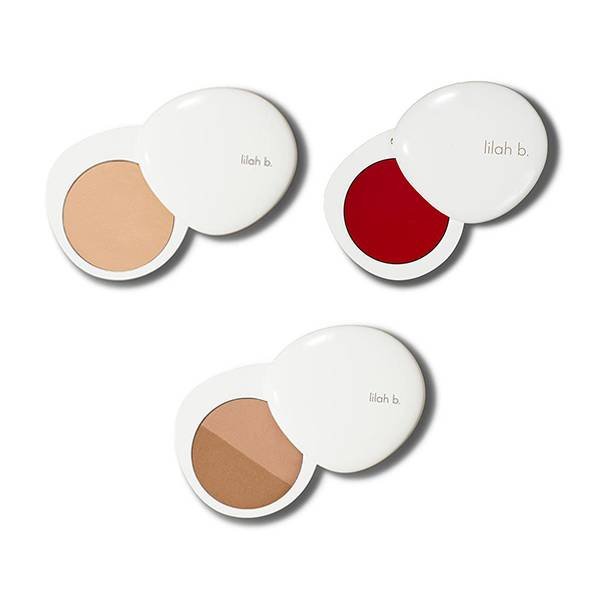 Hair
If the weather is foggy or moist, Playa Ritual Hair Oil is my lifesaver to tame the frizzies!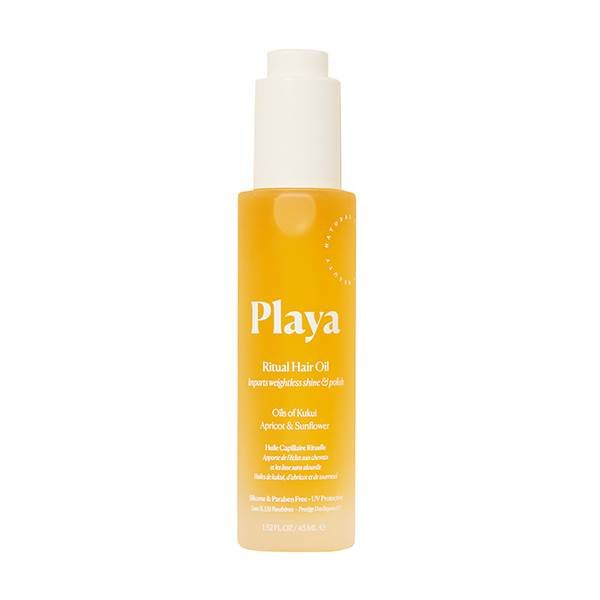 Biggest pinch-me moment in your career thus far?
At one of my very first founder events, a lilah b. fan came up to me and thanked me for helping her to minimize her routine and for keeping things simple. Objective achieved — now it's onto getting others aboard the less-is-more bandwagon.
If you had to do a full face using only drugstore products, what would you reach for?
I'd say Target's Natural Beauty section is my go to. I never leave the house without SPF, and Sun Bum is a great drugstore find. I also love Burt's Bees Lip Balm and Maybelline Great Lash Mascara.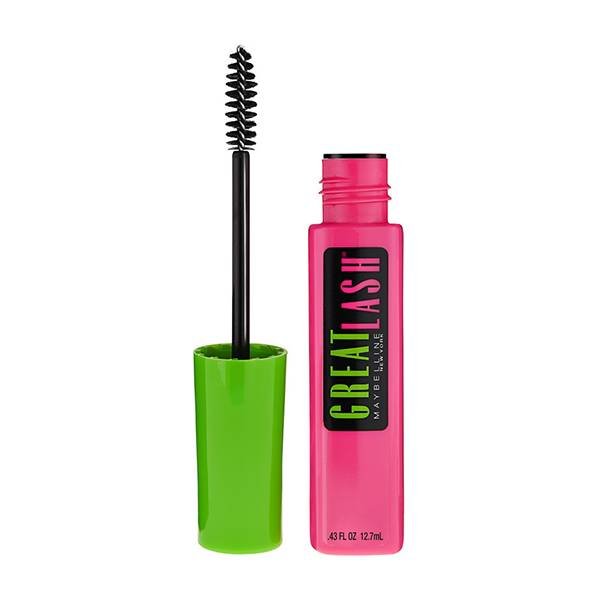 What's in your makeup bag for work?
lilah b. Divine Duo Lip & Cheek for a quick touchup at any time and lilah b. Aglow Face Mist. I never leave home without it.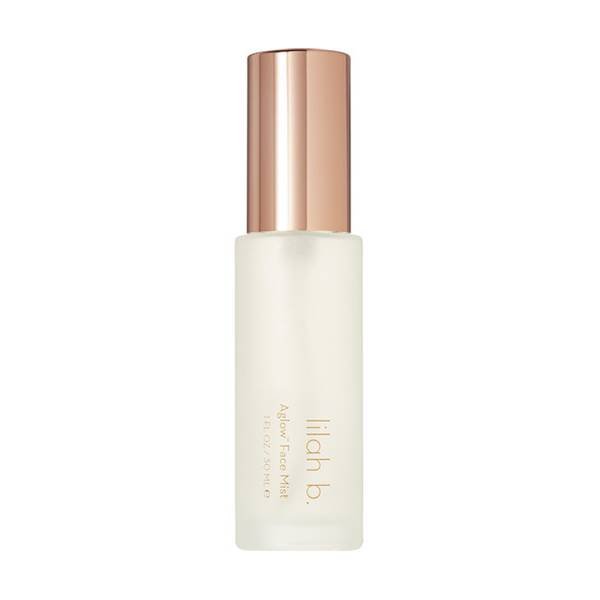 How did you get started in your career?
I worked in finance for a good part of two decades. I actually fell into beauty in 2004 when I helped run a marketing company and worked with prestige and mass brands on launch strategy and getting a sample into the hands of a consumer. I recognized the white space of luxe clean color that doesn't compromise performance.
Your best advice for women aspiring to found their own beauty companies?
Surround yourself with people who have insight from being in the industry. You can ultimately make your own decisions (and I always go by my gut), but there is always something new to learn.
The beauty industry trend you're most excited about in 2019?
The continuous growth of wellness is exciting and inspiring. Clean beauty is the new norm.
What's a day in your life like?
I start my day with a trail run behind our home with our Rhodesian ridgeback, Lilah (who the brand is named after), which is when a lot of creative ideas come to me. I get to the office for an hour of quiet time before my team gets in — usually around 7AM. If I'm not on the road, I'll leave the office around 6PM to get home and whip up a healthy meal before hopping back on the computer to wrap up my day. I have a strong belief in great work/life balance and stress the importance to my team as well.
Who/what inspires you?
I am inspired each day by the stunning part of the world that I live in. Northern California offers a healthy, balanced, minimalistic lifestyle that has changed my life since I moved here 13 years ago. My collection is a result of this inspiration.
Makeup is?
Makeup is meant to accentuate the naturally beautiful you.
Read More:
Meet the Olive & June Founder Changing the At-Home Mani Game
This Editorial Nail Artist Is Taking Over Instagram Feeds Everywhere
#WCW: Alicia Yoon, Founder of K-Beauty Brand Peach & Lily
Read more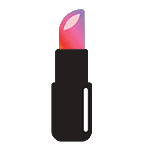 Back to top