TikTok's Inverted Filter Got You Down? Follow These Tips to Learn How You Can Even Out Your Features With Makeup
July 28, 2021
Many of us are more attuned to our facial asymmetries than ever, thanks to hours spent staring at ourselves on video calls or having taken the viral TikTok inverted filter for a spin. Facial asymmetries, like uneven eyes, nose, lips and face, are only natural, but makeup — when applied strategically — can help make certain areas look more proportional. Ahead, find some of the best makeup tips for correcting facial asymmetries.
Uneven Eyes
If you have uneven or hooded eyes, this tutorial by Smitha Deepak is a must-watch. She explains that one of her eyes is more hooded than the other, so to give the hooded eye a lifted look, she slightly raises the arch of her eyebrow using an eyebrow pencil. We like the Maybelline New York Brow Ultra Slim Defining Eyebrow Pencil for this. Then, she uses a concealer, like the L'Oréal Paris Infallible Full Wear Waterproof Concealer, on both eyelids to correct the darkness and shadows that contribute to her eyes looking uneven. After that, she dips a small flat fluffy brush into purple eyeshadow and starts applying it along the less hooded eye's crease before replicating the shape on her hooded eye to define it and give the impression of more lid space.
Slanted Nose
To correct the shape of her nose and make it look straighter and more even,
Hadia Jenn
grabs a cream contour stick and draws a straight line from her eyebrow along the bridge of the nose down to the tip, ignoring any curvatures. We love to use the
Maybelline New York Instant Age Rewind Multi-Use Concealer
in a few shades darker than your skin tone to contour. Then, to pull it all together, she uses a concealer on the bridge of her nose (inside the contour lines) going straight down.
Uneven Lips
One side of
Alexandra Anele
's Cupid's bow goes up higher and is shorter than the other. To even out her lips, she uses a pencil to line her lips, making it thicker or thinner where needed. We love the
NYX Professional Makeup Slim Lip Pencil
because it gets in the hard-to-reach areas, like the Cupid's bow, with precision and ease. If you feel like you need a little more dimension and shadow, she recommends contouring the lips with a liner a few shades darker than your natural shade.
Read more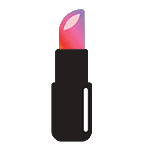 Back to top