An Easy, Everyday Makeup Look for Men
December 12, 2022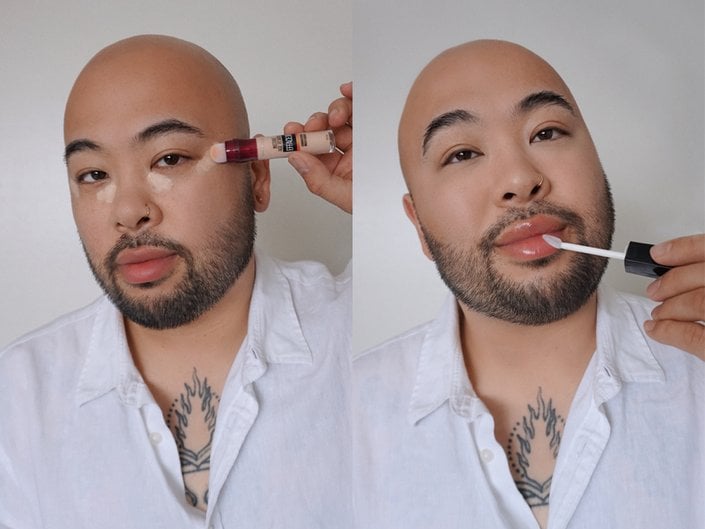 After months of staring at yourself on video calls or over-analyzing those candids your friend took of you, it's hard not to be hyper-aware of things like
dark under-eye circles
, blemishes and discoloration. We're here to let you in on a little secret: Makeup can help. Makeup has the power to camouflage under-eye bags,
hide acne
and even
cover up a sunburn
in a matter of seconds. You're not alone if you're feeling intimidated, especially if you've never used makeup before. With the help of content creator
Juan Miranda
and Urban Decay Global Makeup Artist
Steve Kassajikian
, we've put together an easy, everyday makeup look for men that any skill level can accomplish.
STEP 1:

Cleanse and Moisturize

The key to flawless makeup application is a solid skincare routine. We recommend cleansing the skin with a gentle formula like the CeraVe Hydrating Facial Cleanser, a fragrance-free pick that you can find at any drugstore. Follow up with an SPF-infused moisturizer, like the Kiehl's Ultra Facial Moisturizer with SPF 30 so your makeup goes on smoothly and looks more like your actual skin. Make sure to apply moisturizer around your under-eye area — the skin here is thinner than the rest of your face, so Kassajikian says it's especially important to keep moisturized.

STEP 2:

Apply Concealer or Tinted Moisturizer

"Once your skincare is dry, apply concealer only in the areas that are needed rather than the entire face and blend with a damp sponge or your fingers until it's blended into the skin," says Kassajikian. Whether you've got dark circles (either from a lack of sleep or genetics), redness, dullness or acne, make like Miranda and reach for the Maybelline New York Instant Age Rewind Multi-Use Concealer. For dark circles, dispense some product onto the sponge tip applicator and start dabbing it at your crow's feet and work your way inward, towards the inner corner of the eye. To camouflage acne, gently apply concealer onto the affected area.




If you're happy with the way your skin looks overall but you just want to even it out a little, try applying a tinted moisturizer instead of a concealer. Tinted moisturizers are less pigmented and offer less coverage than concealers, so they'll give a very natural look. Concealer is best for covering up more obvious blemishes and dark circles.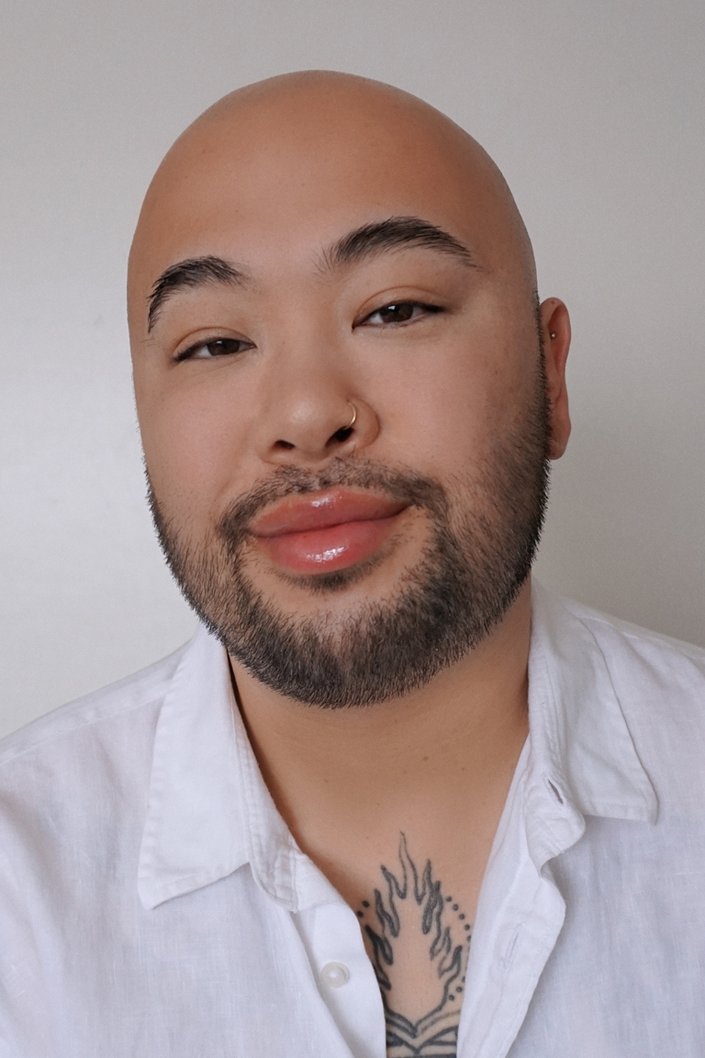 STEP 3:

Blend

Once you've applied the concealer or tinted moisturizer to the targeted areas, blend it out with your fingertips or feel free to use a damp beauty sponge if you've got one. Blending helps make the product look more like your real skin and prevents it from looking cakey. "Don't layer too much product and remember less is more when trying to create a more natural effect," Kassajikian says.
Optional Steps
If you're feeling experimental or you really want to make your makeup last, try incorporating these optional steps into your new routine.
STEP 4:

Set Your Face With Powder

If your skin is on the oily side, you may want to set your makeup with a powder to lock it in place all day. Take a matte pressed powder, like the Urban Decay All Nighter Waterproof Setting Powder, and gently tap it onto the areas you applied concealer or tinted moisturizer, using a large fluffy brush. (Try the NYX Professional Makeup Tapered Powder Brush). This particular powder is translucent, meaning it will blend into any skin tone. It's also waterproof and gives your skin a matte look, which is perfect if you often find your face looking shiny by midday. Plus, it will help the products you applied underneath last longer.

STEP 5:

Fill in Your Brows

You may be naturally blessed with full, defined brows — if that's the case, go off, king. But if you're looking to add some extra color and structure to your brows, there's no shame in filling them in. "Rather than filling in the entire brow, apply product in a flicking motion to the sparse areas of the brow to create the illusion of hair, which will make the brows look fuller yet still natural," says Kassajikian. "The Urban Decay Brow Blade is the perfect product for this." Brow Blade is a dual-ended pencil and brow pen — the pencil is perfect for adding fullness while the pen makes it easy to create realistic, hairlike strokes.
STEP 6:

Add a Gloss

Finally, if you're feeling up to it, glide on some clear lip gloss. We love the L'Oréal Paris Infallible Pro Plump Lip Gloss because it contains hyaluronic acid, which plumps your lips and helps them stay hydrated all day long. If you're not into the shiny look of lip gloss, reach for a clear lip balm instead — we like the Sun Bum SPF 30 Sunscreen Lip Balm because it shields your lips from the sun's rays and comes in a variety of yummy fruity scents.

STEP 7:

Top With a Setting Spray

Finally, to keep your skin looking fresh and to make your makeup last all day, you can spritz a setting spray all over your entire face. The Urban Decay All Nighter Vitamin C Setting Spray helps your makeup last for up to 24 hours (although we would never recommend keeping it on for that long) and gives skin a healthy, hydrated look. Editor's tip: If you accidentally apply too much powder, a setting spray is a great way to melt the product into your skin and give it a more natural look. If you already own a face mist, you can also use that instead — just know that while it will make your makeup look more natural, it won't make it last as long as a setting spray will.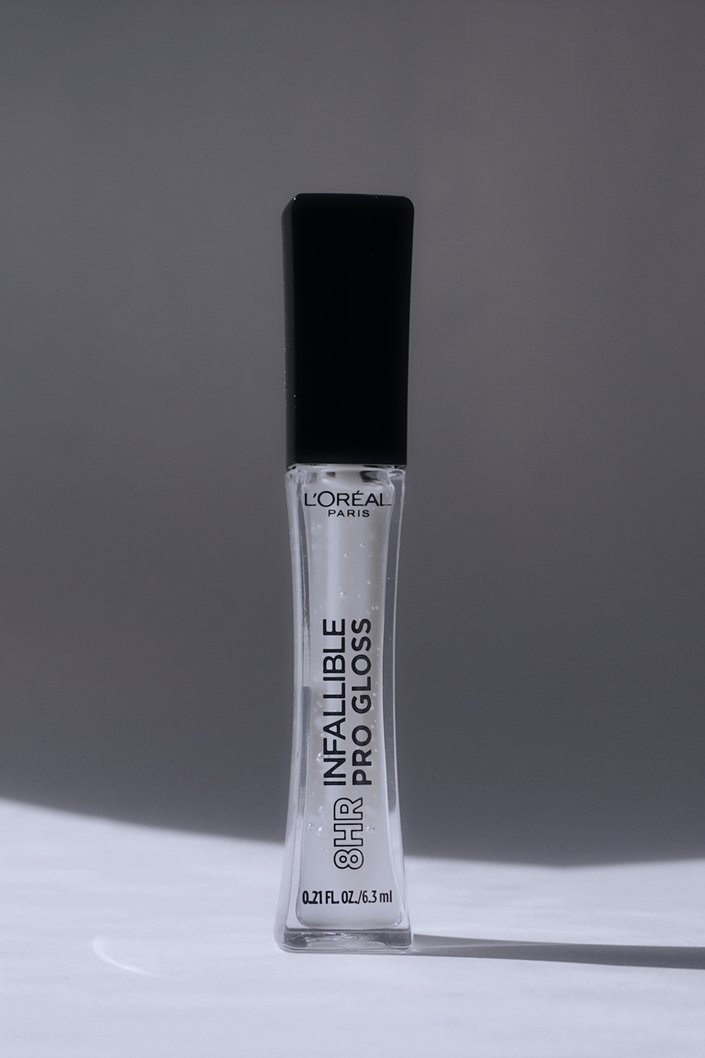 Best Makeup Products for Men
Need more product recommendations to get started on your makeup journey? Keep reading for our pro-approved picks.
If your skin is looking dry and dull, reach for a luminous tinted moisturizer like this pick. It comes in 12 sheer shades that will fit a wide variety of skin tones and has a lightweight consistency that won't make you feel like you're wearing makeup. It makes skin look glowy and softly filtered. You can apply this with your fingers or a damp sponge for an ultra-natural look.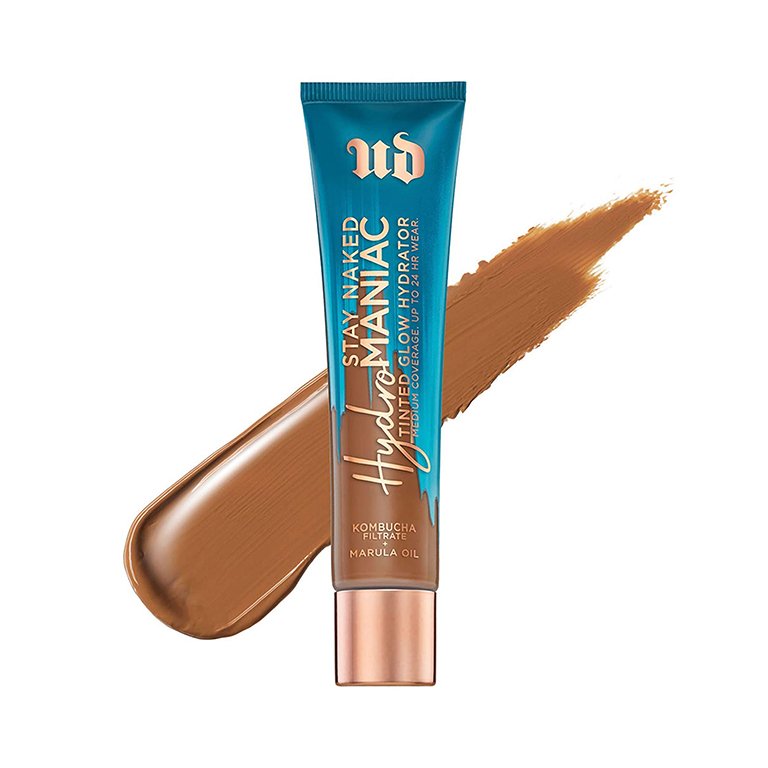 Tame thick, unruly brows with this clear brow topcoat. The flake-free, glue-like consistency smoothes and sets your brow hairs in place all day for a look that's perfectly polished and uniform. You can use it on your natural brows or after you've filled them in for 16 hours of hold.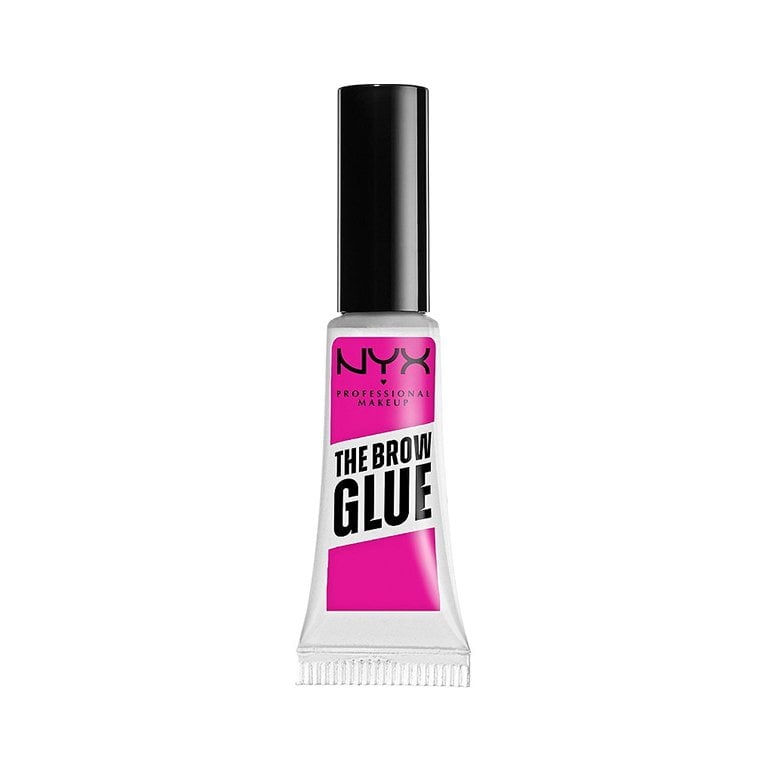 For lashes that look naturally long, dark full and defined, reach for a tinted lash primer over a traditional mascara. This option from Maybelline New York has a serum-infused base formulated with ceramides and vitamin B5 that coats your lashes and makes them super soft. Worn alone, the soft black color makes a subtle but notable difference in lengthening and darkening your lashes.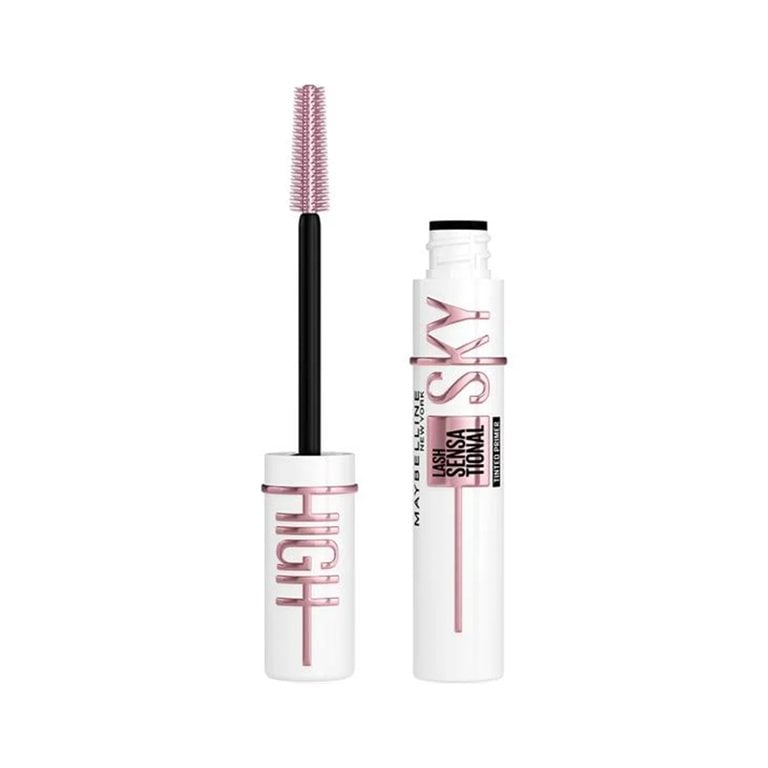 Color-correcting is an easy way to make your skin appear more even. A green color corrector will counteract redness in your skin because green is the opposite of red on the color wheel. We can't get enough of this primer, which has a subtle green tint that balances out redness for up to 24 hours (and don't worry, it won't actually turn your face green). The formula also contains niacinamide, a skincare ingredient that's known to help calm skin. You can wear this primer solo over your skincare or underneath your makeup to completely cancel out redness.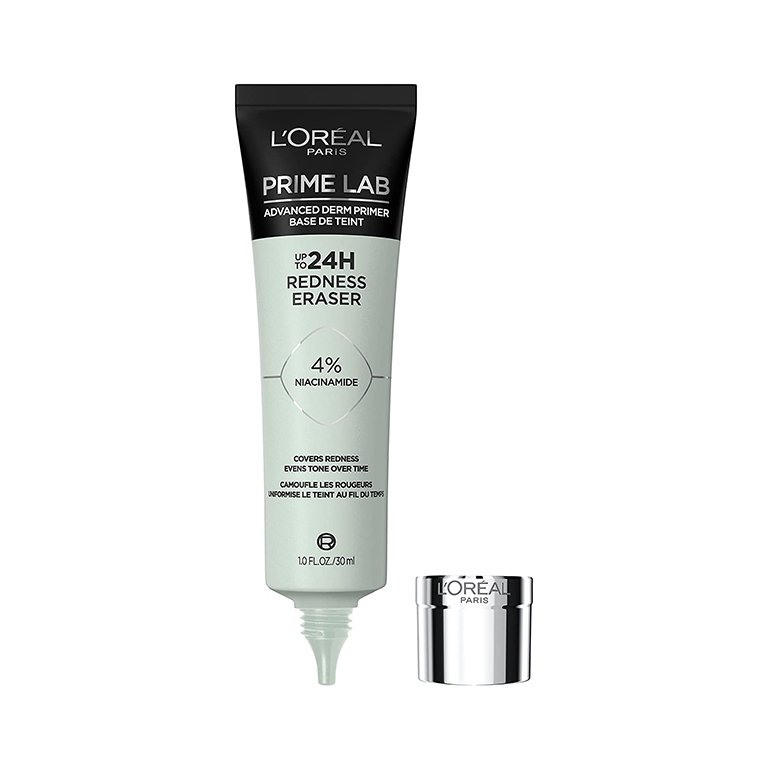 You've probably used plenty of clear lip balms, but if you're up for it, why not slick on a tinted balm instead? This formula from ILIA offers a subtle wash of color that's barely there, but will still make your lips look slightly rosier. It glides on with a buttery, hydrating feel, thanks to a blend of nourishing shea butter and rosehip seed oil.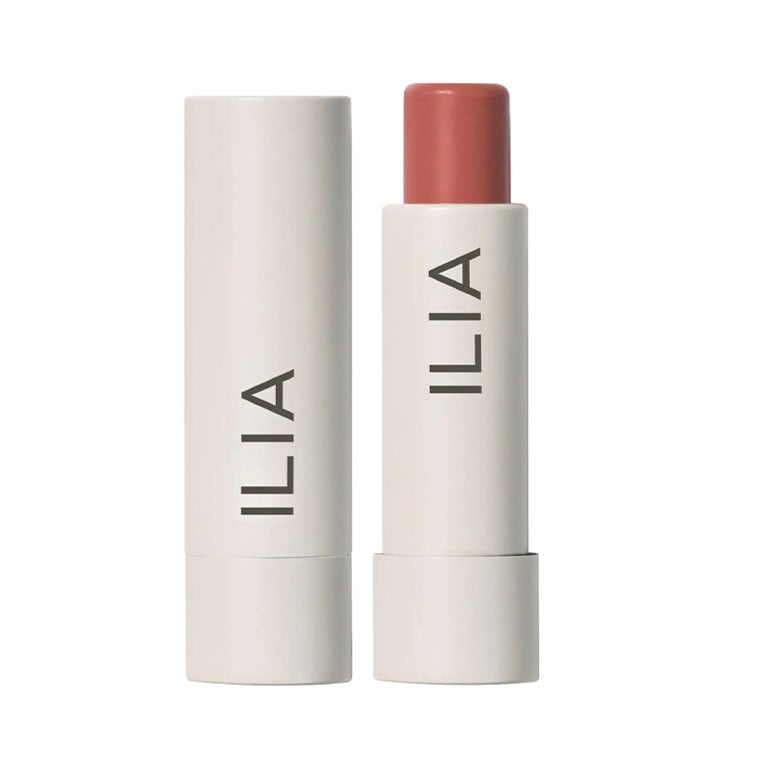 Applying highlighter isn't nearly as intimidating as you might think — it's just a simple extra step that can go a long way. Highlighter subtly illuminates the face for a fresher, healthier complexion. It can be applied wherever you'd like, but it's most commonly used on the tops of the cheekbones, along the brow bones and on the cupid's bow. This balm from Tower28 is completely transparent and glitter-free, so it will make your skin look naturally dewy and radiant.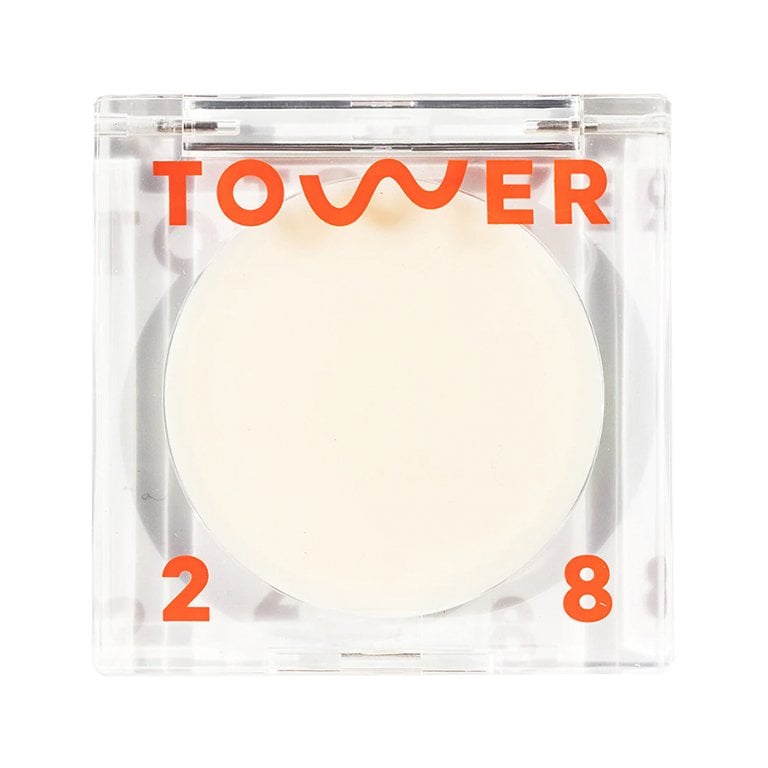 Let's say you're feeling a little extra in your beauty experimentation game. Why not try dotting on some faux freckles? Whether you already have the spots naturally and want to make them stand out more, or you've just always wanted to see what you look like with freckles, this pen is an easy-to-use freckle tool. Just dot the brush wherever you want your freckles, let them sit on your skin for a few seconds, then tap them out with your fingers for freckles that look like they're the real deal.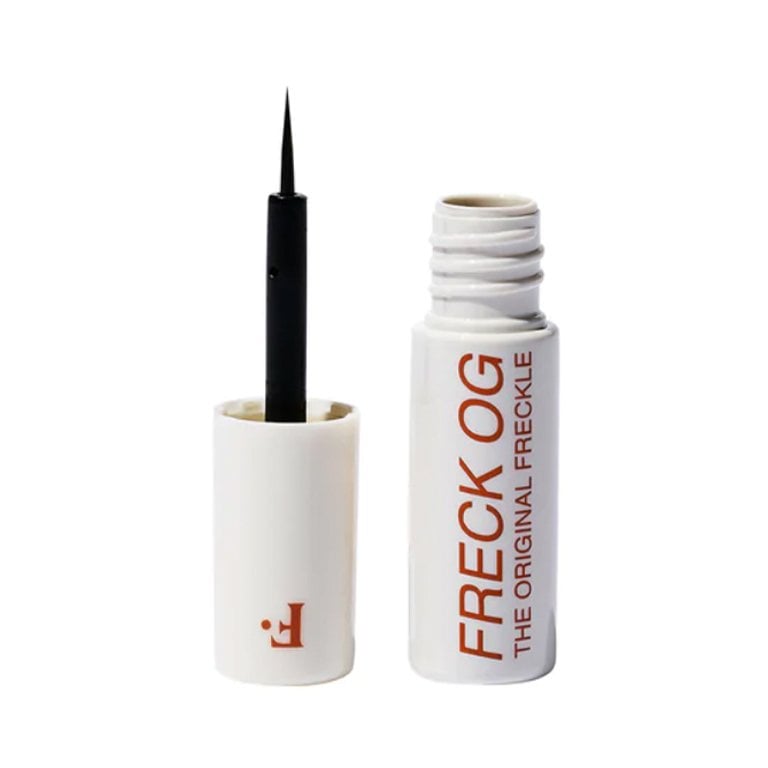 Additional reporting by Ariel Wodarcyk. Photography: Juan Miranda
Read more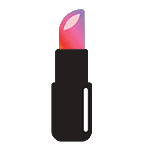 Back to top