This Green Eyeshadow Tutorial Is Both Festive and Easy AF
December 03, 2019
Here's a hot take: Holiday and New Year's Eve makeup looks don't have to take a lineup of 20 different beauty products and several hours to create. While we love a good ole' glittery eye look or a fierce winged eyeliner with cherry red lips, we also don't want to be late to yet another fun party that awaits. Enter this green holiday-inspired makeup look that is just as eye-catching as any glitter makeup, and takes less time and fewer products to recreate. It's a refreshing spin on that notorious forest green we're used to seeing this time of year and is so mesmerizing no one will believe you did it in under 20 minutes. So no need to spend another second perfecting your eyeliner or getting your glitter to stick, go ahead and try this look instead. After all, makeup or party? We'll let you decide.
How to Get the Look
Step 1: To ensure the color stays in place all night long, start by priming your eyelids. We love the Urban Decay Eyeshadow Primer Potion for its ability to prevent creasing while offering a vibrant and smoother application.
Step 2: Pack on a shimmery green eyeshadow shade like the one in the NYX Professional Makeup Mystic Petals Shadow Palette in Dark Mystic or the L'Oréal Paris Colour Riche Monos Eyeshadow in Green Promenade all over your eyelid. Using a clean fluffy eyeshadow brush, you're going to want to blend the edges so it creates a seamless finish with no harsh lines. Don't be afraid to layer on the color if you're going for a vivid look.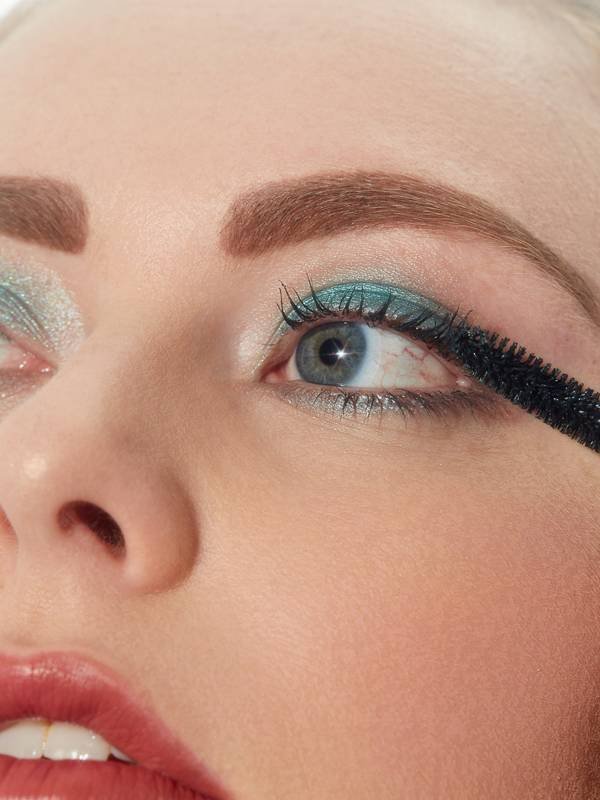 Step 3: Using a small pencil brush, take the same green shade you used on your eyelids and blend it across your lower lash line.
Step 4: Prime your eyelashes using the L'Oréal Paris Voluminous Lash Primer. Not only does this primer instantly add volume and length, but it also coats your lashes in a white formula which creates a blank canvas for the next step. Whether you have blonde or dark lashes, we highly recommend not skipping this primer in order to get the most prominent hue from the colored mascara that follows.
Step 5: As a final step, coat your top and bottom lashes with the L'Oréal Paris Voluminous Original Washable Bold Eye Mascara in the newest shade Deep Green.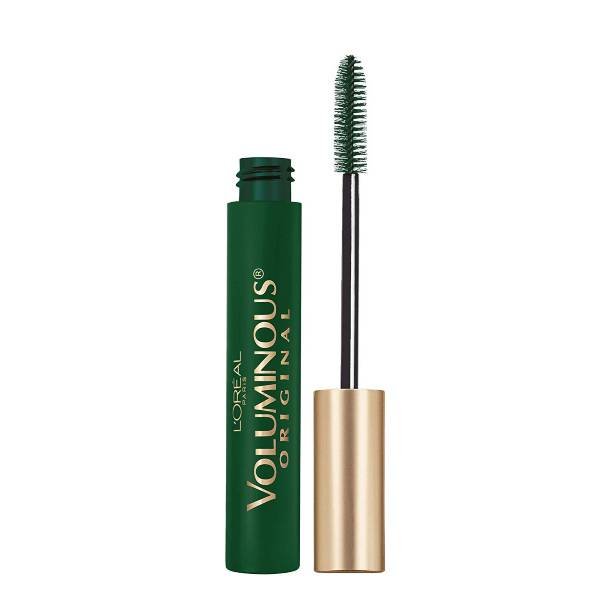 And there you have it! Finish off the look with a pinky-nude lippie or experiment with another bold color for a fun twist. Whatever you go with, we promise everyone will be green with envy (pun very much intended) after seeing your new holiday look.
Read More:
7 Beginner-Friendly Brow Products We're Obsessed With
How to Minimize the Look Of Pores — An Expert Weighs In
Read more