6 Glass Skin Highlighters That Will Make You Say "Damn!"
January 17, 2020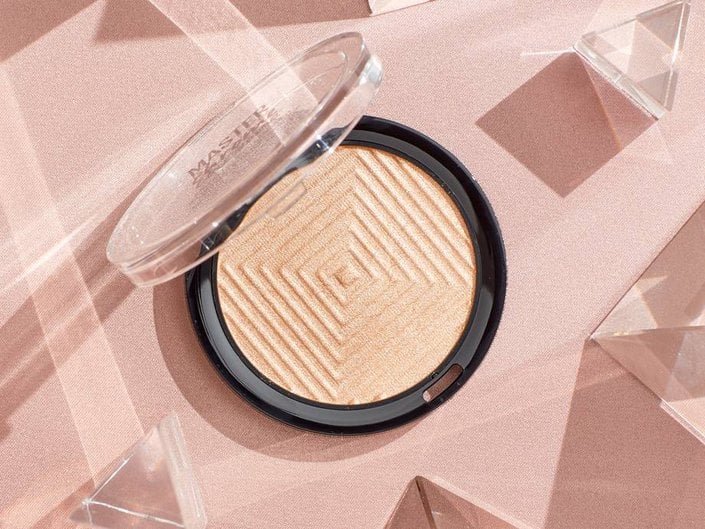 There are a lot of ways to wear highlighter, and there are a lot of highlighters to wear,but when it comes to achieving that reflective, glass-like highlight — a.k.a. the glass skin trend — only certain products will do.
L'Oréal Paris celebrity makeup artist Sir John says glass-skin highlighting is all about perfecting a mirror-like glow. "I tell my clients to follow a K-Beauty-inspired skin-care routine and remix it by adding in your favorite highlighting products to create the perfect, glassy look." Inspired by this reflective trend, we rounded up the best highlighters to help you achieve the same effect with one simple swipe. Ready, set, glow.
NYX Professional Makeup High Glass Illuminating Powder
As its name implies, High Glass is not kidding around when it comes to a reflective highlight. This illuminating powder is formulated with teeny micro-pearls that reflect natural light. It comes in three stunning shades, Moon Glow, Daytime Halo and Golden Hour, that will illuminate your skin from temple to Cupid's bow.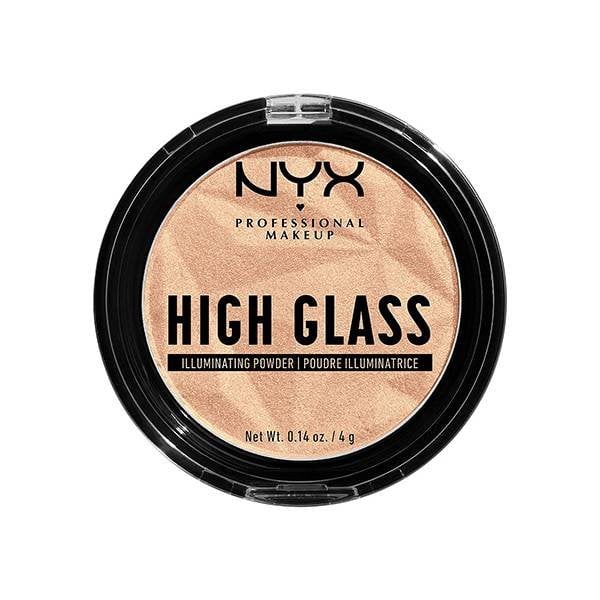 Maybelline New York Master Chrome Jelly Highlighter Face Makeup
If you already stan the classic Maybelline Master Chrome formula, you're going to swoon over the Master Chrome Jelly Highlighter. This blinding product has a pigmented, gel finish that will shine no matter where or how you apply it. Not to mention, it comes in two stunning shades: Metallic Rose and Metallic Bronze.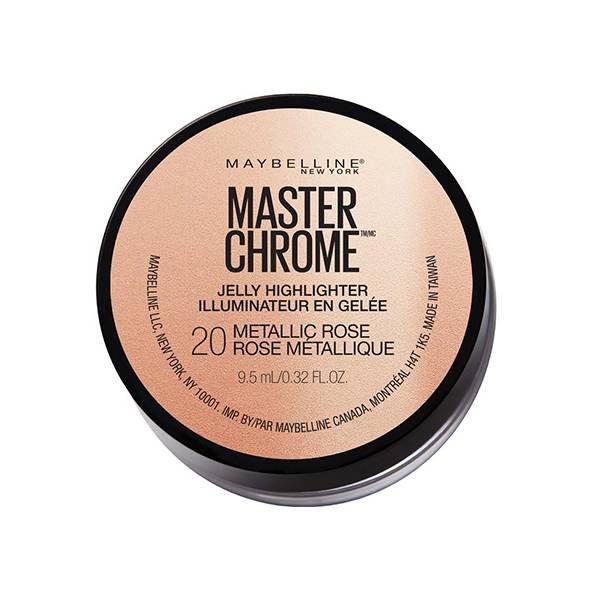 L'Oréal Paris Infallible Crushed Foils Metallic Highlighter in Gilded Glow
For a glass highlight that really packs a punch, we recommend the L'Oréal Paris Infallible Crushed Foils Metallic Highlighter in Gilded Glow. This stuff is what pigmented highlighter dreams are made of and will literally add an instant vibrant glow.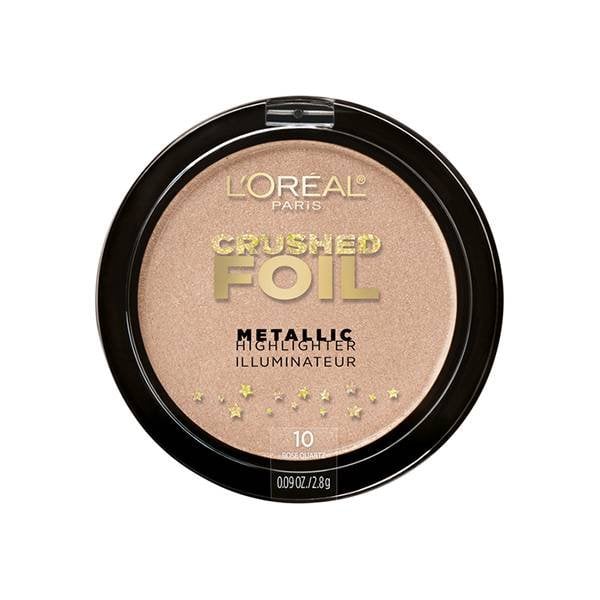 Charlotte Tilbury Charlotte's Magic Star Highlighter
Magic Star is the answer to all your glass-skin prayers. It has a golden, pearlescent finish that stands out on any skin tone and looks beautiful on its own or paired over a liquid highlighter.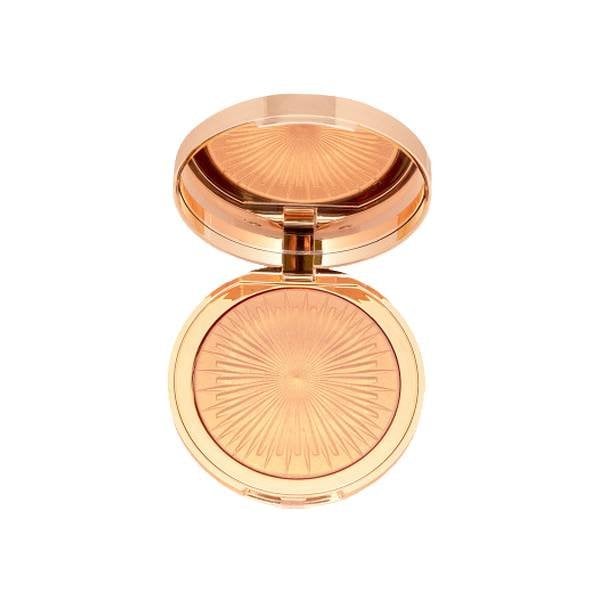 Patrick Ta Major Glow Highlighting Mist 
If you want a serious, all-over glass-glow, try the Major Glow Highlighting Mist by Patrick Ta. This unique highlighting spray glides onto the skin with ease, whether you want to apply it on your cheekbones, neck or anywhere in between.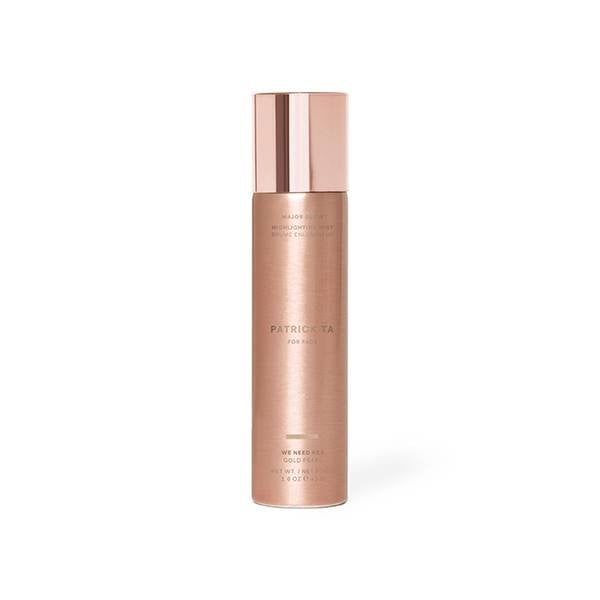 Niteshine gives you a long-lasting reflective glow and comes in four shades: Pale Pearl, Platinum Rose, Deep Copper and Molten Umber. The consistency of this highlighter is thick, and it's concentrated and long-lasting, making it a glass-skin must-have.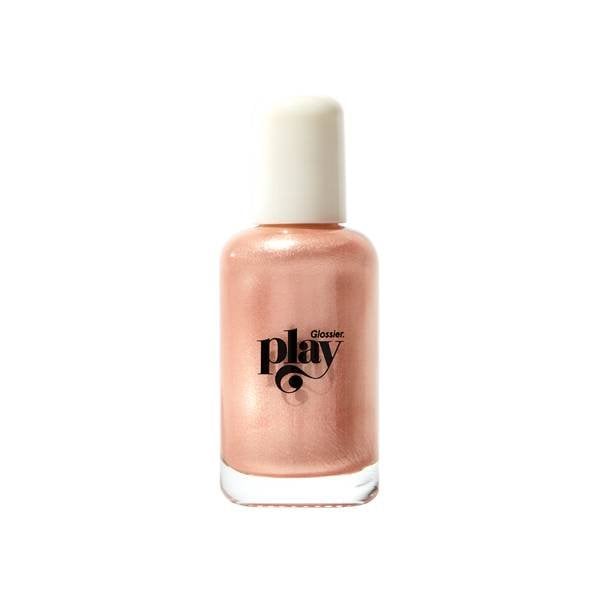 Read More:
7 of the Best Powder Foundations and Why You'll Love Them 
7 Hydrating Lipsticks for a Moisturized Pout 
How to Fix Any Eyebrow Mistake
Read more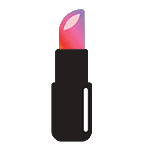 Back to top