How to Cover Up Peach Fuzz or Stubble With Makeup
January 14, 2020
To cover up peach fuzz or to rock it proudly — that is the question. If you prefer the former of the two, then you're no stranger to the difficulties that come with applying makeup over peach fuzz or stubble. Between not knowing what type of product or tool to use to having your hairs peek through, there's a lot of ambiguity surrounding facial hair and makeup. Ahead, we tapped a few of our favorite makeup artists to get their best tips and tricks on how to get the job done if you so choose. 
Use a Beauty Sponge
According to Maybelline Global Makeup Artist Erin Parsons, she's all about rocking the fuzz. "Marylin Monroe was big on peach fuzz — she left it on her face because she felt it gave her a natural, filtered look and reflected light," she says. If you do prefer to cover it up, though, Parsons recommends a sponge applicator. "A silicone sponge is handy in pushing hair down whereas a brush tends to fluff it up." One of our go-to beauty sponges that can help with this is the L'Oréal Paris Infallible Blend Artist Makeup Blender Sponge.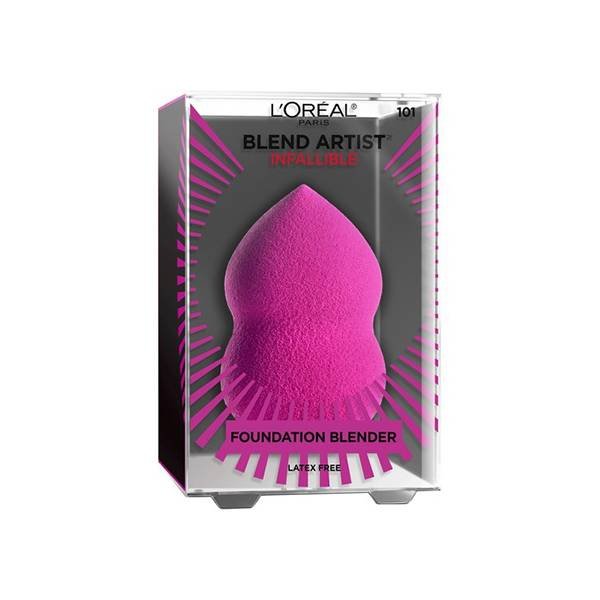 Think Foundation, Not Concealer
If you plan to cover up your peach fuzz or stubble, NYC-based makeup artist Jonet Williamson recommends staying away from concealer. "Always use foundation because if the consistency is too thick, it's going to get caught in the hairs," she says. Opt for a medium-coverage formula like the Urban Decay Stay Naked Liquid Foundation, which is buildable and long-wearing.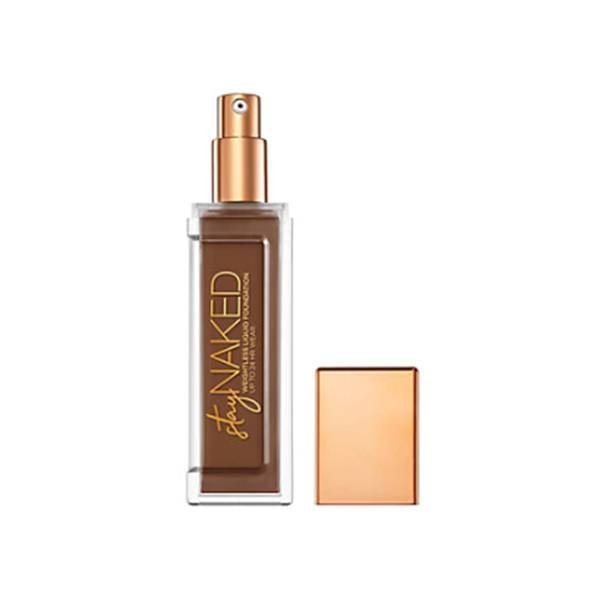 When in Doubt, Color Correct
"Most stubble has a blue undertone," says freelance makeup artist Kasey Spickard. "With that in mind, you will want to color correct with a peach or orange color corrector." Tap an orange concealer like the Urban Decay Color Correcting Fluid in Deep Peach over the stubble and blend it out. Lightly set this with a powder, then apply your full-coverage foundation overtop.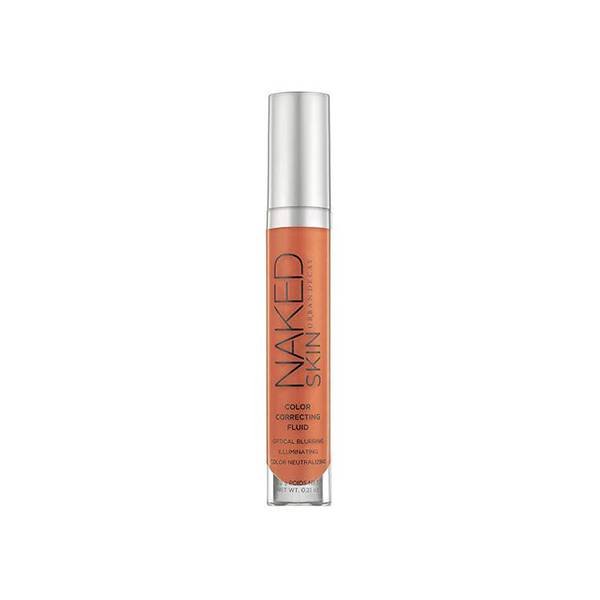 Color correction doesn't just end there, according to LRN Beauty makeup artist Frankie Padron. "When you use different shades on your skin it adds dimension," she explains. "I like to apply lighter shades underneath my eyes, bringing it down towards the sides of the nose, around the mouth and chin and jawline." Use this same technique to cover up the orange concealing on stubble to create a lighter, flawless skin effect. 
If you prefer to shave off your peach fuzz, Spickard recommends dermaplaning. "I love the Dermaflash device to remove peach fuzz because it leaves your skin super smooth." 
Read More:
7 of the Best Powder Foundations and Why You'll Love Them 
7 Hydrating Lipsticks for a Moisturized Pout 
How to Fix Any Eyebrow Mistake
Read more