How to Cover Stretch Marks With Makeup
May 19, 2022
Here's the truth: Stretch marks are totally normal, natural and super common. But the relationship you have with your stretch marks is also very personal. While some people embrace their stretch marks and wear them with pride, others may feel more comfortable covering them up. If you do want to cover them up for any reason, we're sharing our tips on how to do so with makeup below.
How to Prevent and Get Rid of Stretch Marks
According to the Cleveland Clinic, nothing guarantees you won't develop stretch marks. However, the organization notes that eating foods that promote healthy skin, staying hydrated, and exercising may help reduce the chances of stretch marks.
Applying nourishing creams or body oils that boost the skin's elasticity may possibly help as well, however topical formulas can only do so much. Stretch marks are permanent, though they may fade over time or with in-office skin treatments. Certain makeup products can help cover them, too.
How to Minimize the Appearance of Stretch Marks With Makeup
Instead of reaching for a concealer or foundation formulated for the face, we recommend using full-coverage body makeup like the Dermablend Leg and Body Makeup. The buildable and transfer-resistant formula is designed to cover everything from tattoos to stretch marks, contains SPF 25 protection and hydrates skin.
Read more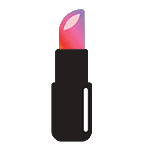 Back to top