How to Fake Fuller Lips Like Your Favorite Beauty Influencer
January 16, 2020
There's a chance, at one point or another, you've looked up a beauty tutorial on how to fake fuller lips. Whether you have a naturally slim pout or just want to add a little plump, all it takes is the right lip product and a little practice to achieve the full lip look. Ahead, NYC-based makeup artist Jonet Williamson breaks down how to fake fuller lips in just four steps, and trust us, you'll want to give your lips a faux-plump every time. 
STEP 1: Pick the Right Tools
To achieve a natural-looking full lip, it's all in the product. Here, Williamson used the NYX Professional Makeup Dazed & Diffused Blurring Lipstick in Killin' It and Day Drink. The magic of these lip colors lies in their crayon formula that's velvety enough to line your lips precisely and blur them out as you please. You'll also need a dark pencil lip liner, like the NYX Professional Makeup Slim Lip Pencil in Cappuccino.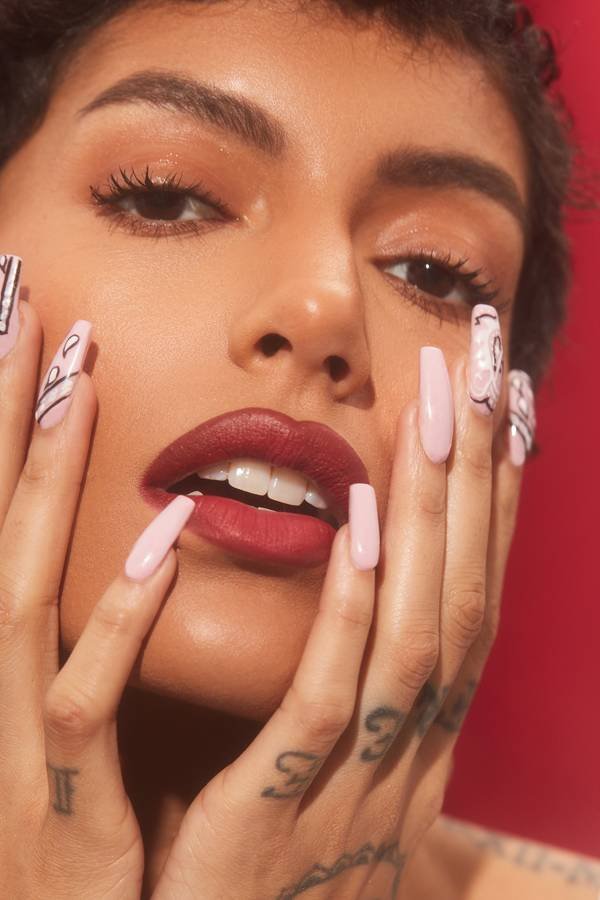 STEP 2: Use the Dark Pencil to Outline
"Lining with the deep liner should always come first because you're going to end up going over that liner with the lipstick shades," says Williamson. "This will help camouflage the liner, while still getting that depth of color." For a full lip, overline the lips by about a millimeter with the darker lip pencil. This will help build the illusion of a plumper pout.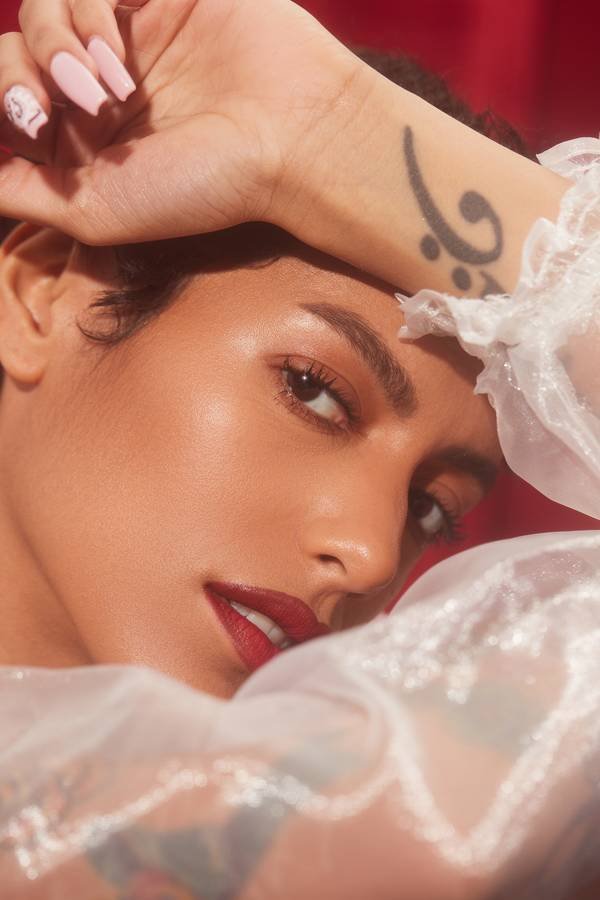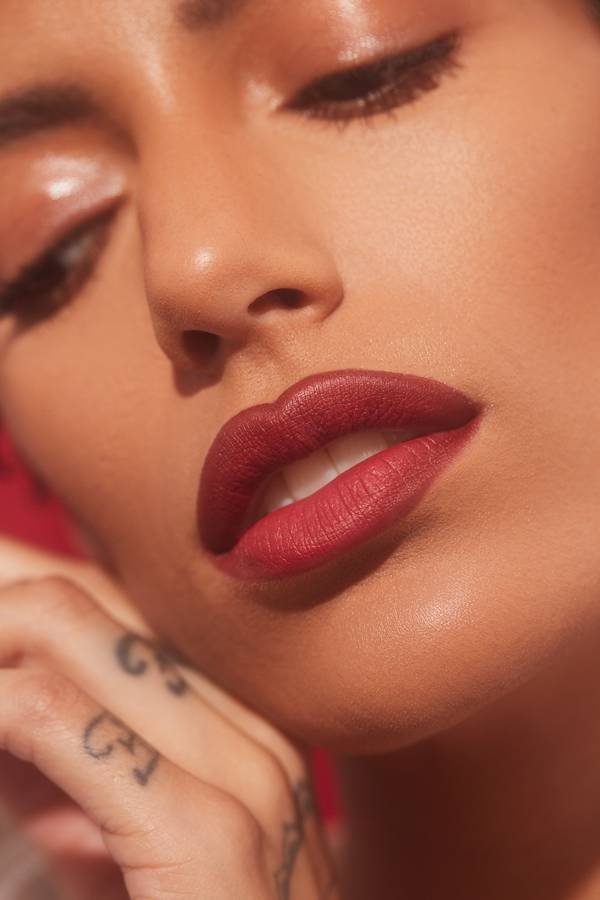 STEP 3: Use the Pencil to Shade the Corners
Next, you're going to add more dimension around the perimeter of your lips. "Fill the top lip with liner, including the corners, and only fill in the corners of your bottom lip," says Williamson. "You'll want to leave the center of the bottom lip open, which is the width of about your front four teeth." The reason for this is that when you want something to appear fuller or more prominent, you want to keep it a lighter shade. "Whenever you want to add depth, you add darkness."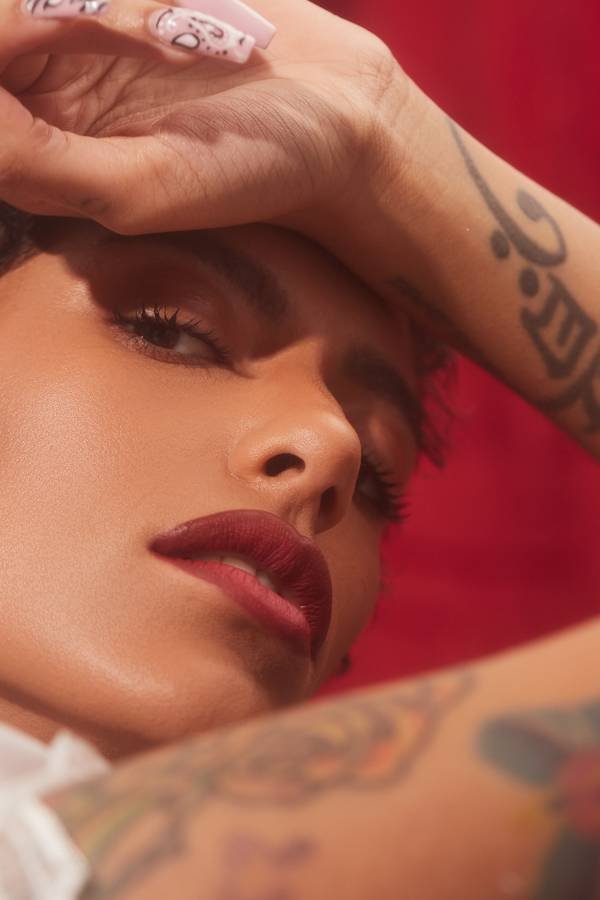 STEP 4: Apply Your Lipstick
Once your outline is sketched out with the deep liner, it's lipstick time. "Start by applying Day Drink all over the lips, and use the dual-ended brush to diffuse and blend the color into the liner," she says. Then, add a small touch of Killin' It to that wide open space on your bottom lip from earlier. And there you have it — the three-layered dimension will have your lips feeling juicy, plumped and a whole lot more full.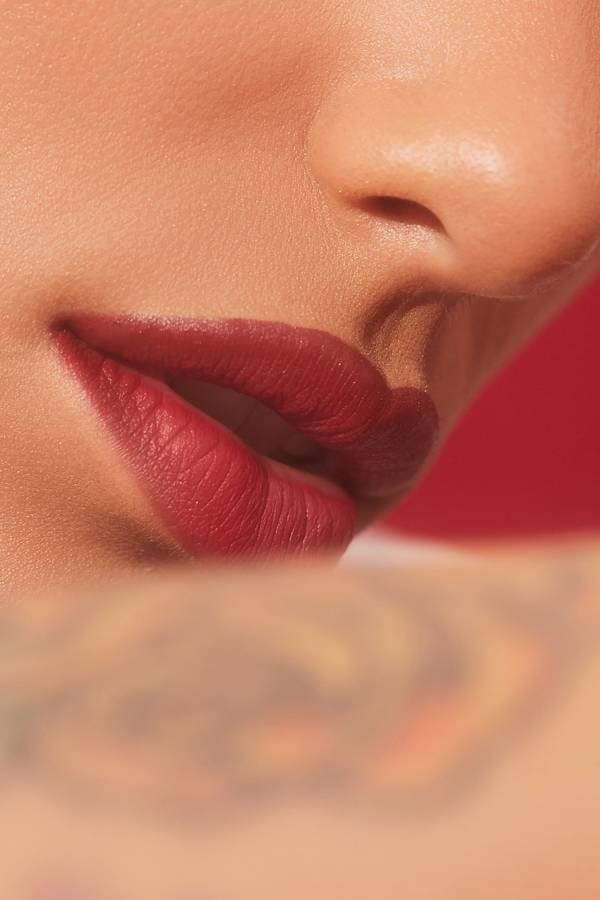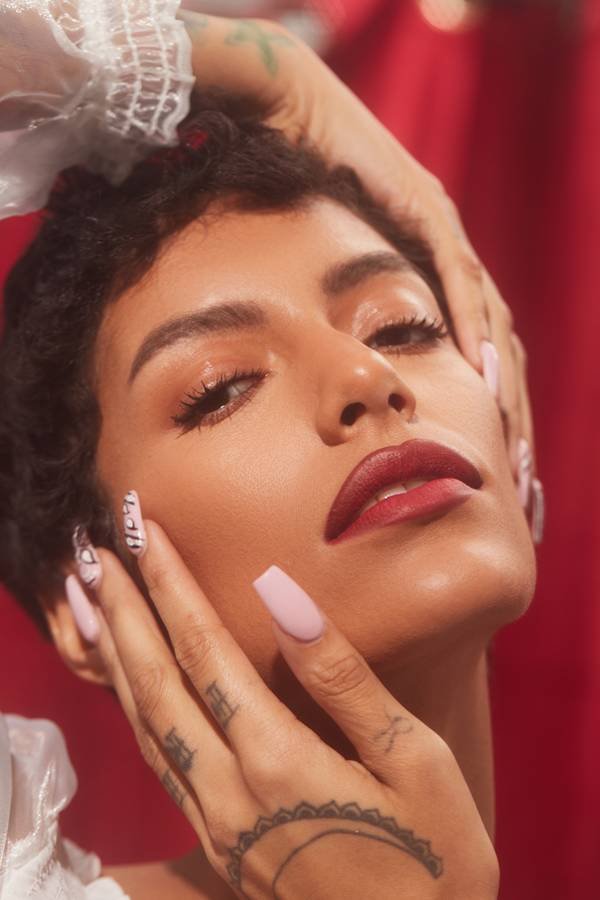 Photographer: Chaunte Vaughn, Art Director: Melissa San Vicente-Landestoy, Makeup Artist: Jonet Williamson, Makeup Assistant: Nana Kumi, Hair Stylist: Kiyo Igarashi, Visual Designer: Hannah Packer, Producer: Jessica Thiel, Digital Tech: Paul Yem, Model: Mason
Read More:
7 of the Best Powder Foundations and Why You'll Love Them 
7 Hydrating Lipsticks for a Moisturized Pout 
How to Fix Any Eyebrow Mistake
Read more