How to Mix a Face Oil With Foundation for the Ultimate Dewy Glow
February 13, 2020
I've heard people sing the praises of mixing face oil with their foundation for the ultimate dewy, radiant complexion, over and over again. Yet, every time I attempt the beauty hack myself, something goes amiss. To help me — and everyone else struggling with this skin-care-meets-makeup combo —  get it right, I tapped Jenny Patinkin, beauty expert, makeup artist and entrepreneur for her best tips. 
The Best Way to Mix Your Foundation With Face Oil
According to Patinkin, there are two ways to go about mixing your foundation and facial oil. "You can either add a couple of drops into your foundation, or you can apply the oil directly onto your skin as a foundation primer," she says. 
For the latter method, you may not want to cover your entire face with oil before foundation application. "If I'm applying directly onto the skin as a primer, I stick to the high points of the face like on the tops of the cheeks, not on the areas of the face that produce oil on their own, like in the T-zone." This will keep the makeup looking more lit-from-within and less greasy. 
Even those with oily skin shouldn't be discouraged from giving this makeup hack a try. "If you are prone to oiliness and shine, you can use a small amount of powder to set your foundation in place," advises Patinkin. "I like to apply powder very sparingly with a damp sponge instead of a brush because powder can build up very quickly on top of oil and end up looking cakey." The damp sponge helps keep the powder looking smooth and gives your complexion an overall more hydrated appearance.
Choose Your Tool to Apply Your Face Oil and Foundation Combination
It's all about personal preference when it comes to your application tool for face oil and foundation. Patinkin prefers a combination of a brush and a makeup sponge to get the job done. "Because oil thins out your foundation, I prefer to apply first with fingers or a brush and then use a damp sponge to tap it into place and soften any streaks."
Why Mix Face Oil With Your Foundation?
Aside from helping you achieve a dewy-looking complexion (and who doesn't want that?!), blending together a face oil and foundation can help you customize your coverage. "Mixing oil into your foundation can thin out full coverage, make a matte foundation look a little more luminous and can make your application glide and buff more easily," says Patinkin. "Plus it can add needed hydration to skin that's dry." 
Our Foundation Recommendations:  
Lancôme Teint Idole Ultra 24H Long Wear Foundation, Urban Decay Stay Naked Weightless Foundation and YSL Beauty All Hours Longwear Natural Matte Foundation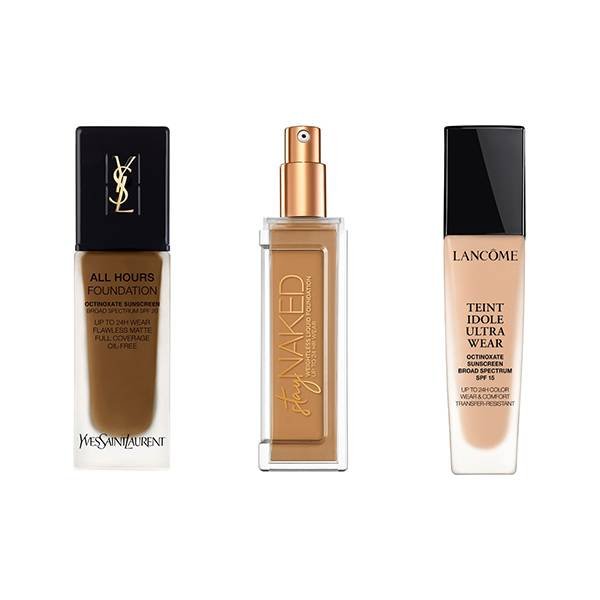 Our Face Oil Recommendations:
Lancôme Bienfait Multi-Vital Daily Replenishing Oil, Youth to the People Superberry Hydrate + Glow Oil and Kiehl's Daily Reviving Face Oil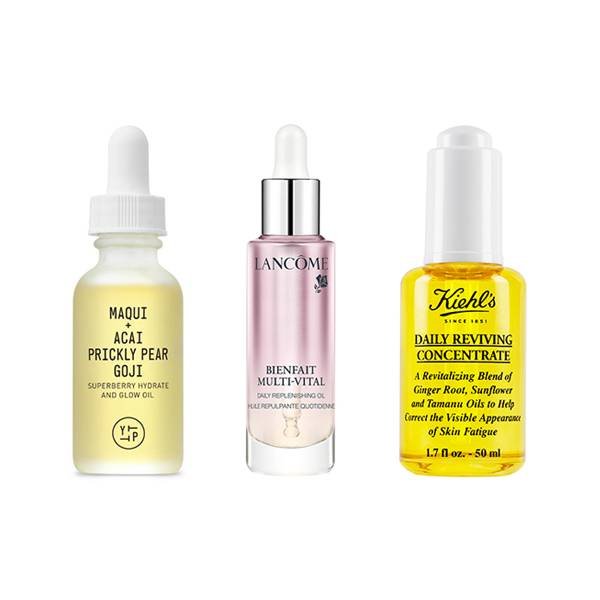 Read More:
The Blurred Lip Tutorial You've Always Wanted to Try
6 Beauty Girls Tried the New Maybelline New York Dream Radiant Hydrating Foundation and OMG
6 Makeup Products That Will Instantly Give You Dewy Skin
Img
Read more