We're Obsessed With @Cutcreaser's Colorful and Bold Makeup Looks on Instagram
February 26, 2020
When we think of makeup looks we aspire to master and wear on a daily basis, the work of Vanessa, the influencer behind the Instagram account@cutcreaser, comes to mind. Her feed is full of splashy, graphic designs that feature creative neon shapes, perfectly placed pearls and rhinestones and precise wings drawn in every color of the rainbow. Here, we chat with Funes about why she started her beauty account, her current holy-grail makeup products,why makeup makes her feel like a superhero and more.
How did you get started with your Instagram account?
I started my makeup account when I was 15 just to play around with makeup because it was my form of therapy at the time. Sometimes, it still is.
Where do you pull makeup inspiration from?
I pull makeup inspiration from movies, TV shows, runway makeup artistry, editorial and avant-garde makeup artistry. I also take inspiration from fashion.
Take us through the process of creating a new look — where do you start?
I start off with my brows because they take the longest to do. Then, I look through my "Saved" file on Instagram, where I bookmark a bunch of looks that I've seen on my timeline. I take some elements from different photos and try to make it my own and add my own twist to it. If I'm doing a recreation, I have to make sure I have the right colors and products to fully recreate a look (and not forget to credit the original artist when I'm writing my caption).
Tell us what your makeup bag looks like on a daily basis.
A MESS! I have multiple bags! I have some from Milk Makeup and pink pouches from Glossier that I re-use. I have separate bags for brow products, eyeliners, face products and random stuff like liquid glitter, loose pigments and more liners. But in the end, I always end up mixing everything and making a mess.
What's your holy-grail makeup product and why?
It's so hard to pick. It might be the Glossier Stretch Concealer or the NYX Professional Makeup Epic Ink Liquid Liner. Or Suva Beauty Hydra Liner in Space Panda. Or Milk Makeup Flex Foundation Stick. You get the point. I'm very indecisive, I love too much.
What's the last makeup product you totally demolished, and would you repurchase it?
The Milk Makeup Hydro Grip Primer. I have a backup that I haven't gotten to yet, but I love that primer so much in the summer. It feels like aloe vera and it really does grip your base makeup.
Favorite song to play when you're in the makeup zone?
Definitely some songs from my throwback playlist. I listen to a lot of '70s-'80s music from my dad's car rides and '90s-'00s from my older sister's car rides, as well.
What's your advice for an aspiring makeup blogger/influencer or artist?
Aspiring makeup blogger/influencer/content creators, if you feel like giving up, keep going. Step outside of the box and stop trying to aim for other people's peak moments. Your time will come when you least expect it. And always look at the bigger picture and remember why you want a platform and what you want to use it for.
For artists, look for inspiration everywhere. It's all around you. There are so many color schemes and shapes and techniques that you haven't tapped into yet.
And finally, what does makeup mean to you?
Makeup means an escape. An outlet. My own personal art form. Makeup is my life, for real. It's therapy for my anxiety and a hobby. And then it became my job. I wouldn't be speaking right now if it weren't for makeup. It empowers me and makes me feel like I'm a superhero. If you think about it, I saved my own life with makeup. That's really why I call my supporters my Avengers. They've all had a say in my journey, no matter what.
Read More:
The Best Full-Coverage Concealer Pots
11 Products That Will Give You the Glowing Skin of Your Dreams
We Love These Natural Hair Instagram Accounts and You Will, Too
Read more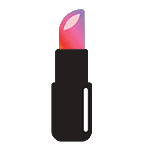 Back to top