This Genius Highlighter Hack From TikTok Is the Secret to a Snatched Jawline
April 22, 2022
There's no shortage of genius makeup hacks on TikTok. From foolproof blush tricks to makeup-perfecting eyeshadow tips, there's something new every single day. The latest viral trend to take over BeautyTok: jawline highlight. It might sound crazy at first, but considering we already highlight our cheekbones, noses and forehead, we figured TikTok might be onto something. Keep scrolling to find out what exactly the viral makeup hack entails and how you can get it right on your own.
What Is the Jawline Highlight TikTok Hack and How Do You Do It?
In the viral TikTok video, makeup artist Rachel OCool was inspired by a photo of a celebrity at a party with a glowy, toned jawline. OCool then ponders if makeup can give off the same dewy, snatched-looking jawline.
Enter: the game-changing hack. Using a liquid highlighter (we love the Valentino Beauty V-Lighter Face Base Primer and Highlighter), OCool draws a line just above her jawline. Then, using her fingers, she lightly taps the highlighter to blend it in. The makeup hack resulted in a pronounced and noticeably light-reflecting look.
In a follow-up video, OCool uses users' suggestions to amp up the look even more. She applies a cream bronzer stick (like the NYX Professional Makeup Face Contour Wonder Stick in Deep) directly onto her jaw to add more contrast. Then, she goes in again with the liquid highlighter, hugging the curves of her jaw bone this time.
She took a step back to admire the look and everyone in the comments agreed — it worked. Not only did her jaw look defined and like the supermodel's, but it glistened in the light for an ethereal-looking finish perfect for flash photos.
Read more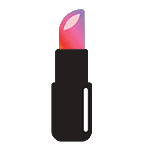 Back to top