Career Diaries: How "Bicycle Jin" Soon Choi Became a Celebrity Manicurist and Nail Salon Founder
May 15, 2019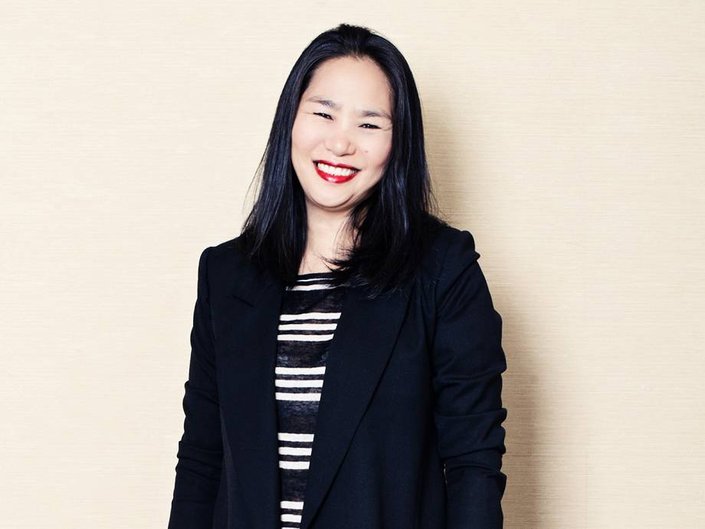 Step into Jin Soon Natural Hand-Foot Spa in one of four Manhattan locations and you'll enter a serene landscape that feels out of place, in the best way possible, in the middle of the concrete jungle. The tranquil design at the Tribeca outpost, for instance, features wood ribbon walls and a long, sweeping table where you indulge in one of the spa's signature manicure treatments. If you're lucky, you might find Jin Soon Choi herself painting your nails — that is, if she's not on-set for a major editorial or ad campaign or backstage working her magic at New York Fashion Week. Choi is both the founder of the spa, as well as the creator of the bright and bold JINsoon nail polish collection. Wee recently spoke with nail legend about how she got her start, her biggest tip for a perfect DIY manicure and more. Listen in.
How did you get your start in your nail career?
When I came to New York, I found a job that many Korean immigrants do: working as a manicurist. I learned the craft of being a nail technician by working for a few Korean-owned nail salons but then found work in an American-owned hair salon as the sole manicurist, where I practiced English with my clients. After that I started freelancing by riding my bike to clients' homes and became known as "Bicycle Jin" ( I still love this nickname!), and one of my clients introduced me to an agent who got me work on photo shoots. Another one of my freelance clients connected me to a non-profit organization that was offering storefronts to women and minorities, and that is how I met my architect husband, who eventually designed my first salon.
What challenges did you face along the way?
The first challenge I had to overcome was learning English, which is a continuing pursuit to this day, but it was a far bigger issue when I first moved to the United States. The other challenge, which also continues to be a part of my life, is time management. There are so many things I would like to accomplish, but the days go by so quickly, so I just try to make the most I can out of each day.
When did you decide to open your first nail salon? And what makes your salons different from the rest?
In creating a salon, I knew that I wanted to have my own distinct identity by providing top quality service in a serene and inviting setting. Using my Korean ancestry as a source for inspiration, my husband designed and built my first salon, which opened in December of 1999. It was an immediate success and became a favorite manicure-pedicure oasis in New York City. Every aspect of the salon, from the antique school desks used as manicure tables to the citrus tea that is offered to each client, was carefully chosen to reflect my sensibilities. While I wanted the interior space to convey a palpable mood, equal importance was placed on remaining true to my roots as a hands-on manicurist who personally trains all of her staff. To this day, I am flattered that my employees refer to the nail shape I use as the "Jin Soon Shape."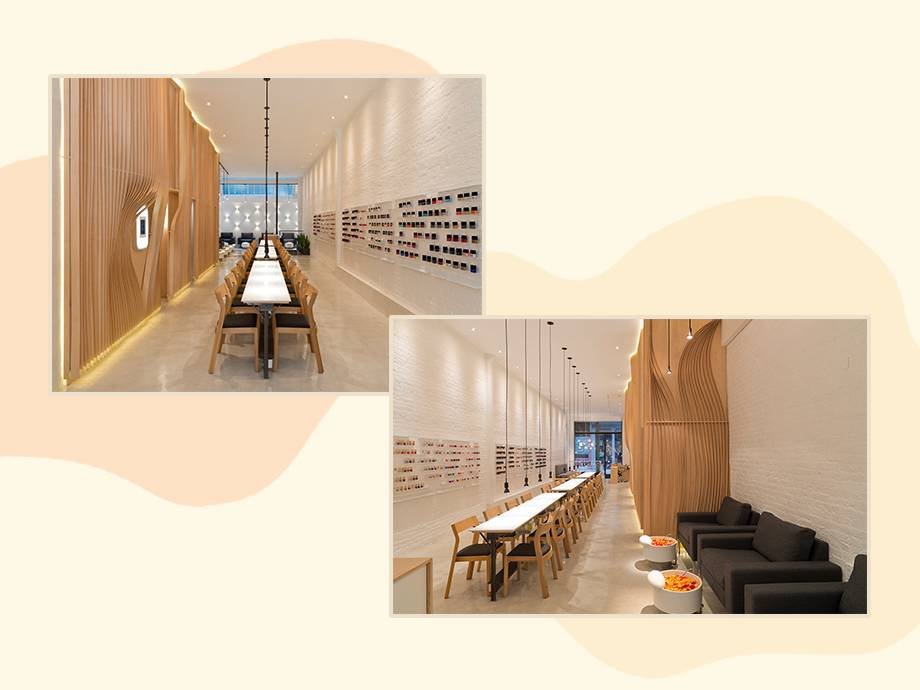 Biggest pinch-me moment in your career?
My biggest pinch-me moment was when I had my first photo shoot with Susan Sarandon for a cover of Redbook magazine. The first movie I had ever seen in a NYC theater was Thelma and Louise, and I was starstruck and so nervous to work with her, but she was really nice and kind, which calmed me down so I was able to be myself with her.
At what point did you launch your nail polish line?
Drawing on my experience working in salons, providing home services, doing photo shoots, events, fashion shows and opening my nail spas, launching a nail polish line was a logical next step in my career. So in 2012, I decided to parlay my experience by launching my own nail polish line, which I consider the culmination of all of my hard work in the industry. Working with artists on photo shoots showed me the creative side of the business, and talking to my clients about what they wanted in a nail polish led to the creation of JINsoon Nail Lacquer — nail polish with rich, lustrous colors, high shine and smooth application, that's eco-friendly and lacking harsh chemicals (in fact, it is one of the only nail polish brands that is 10-free).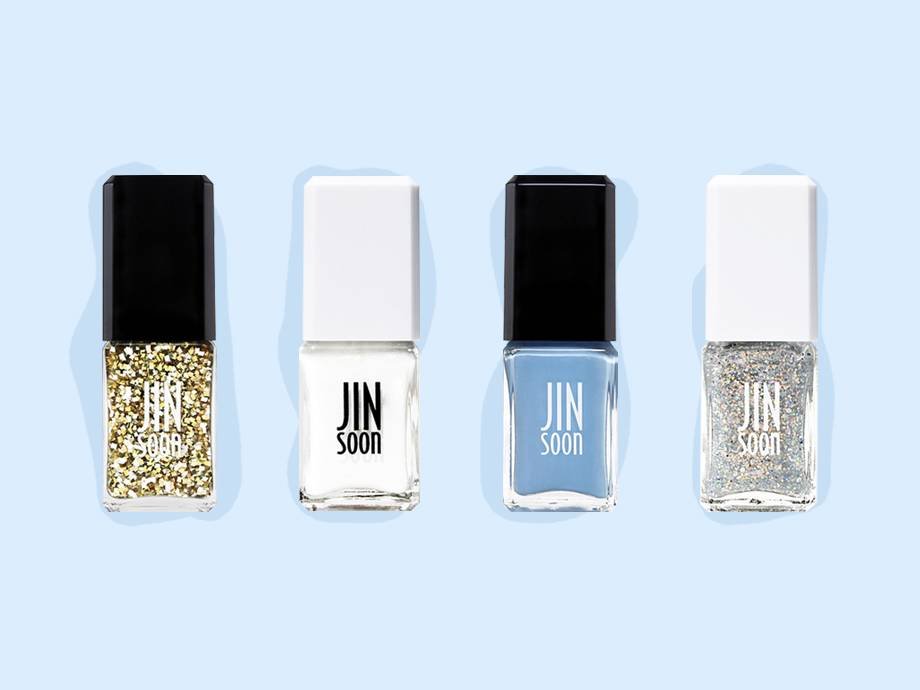 Where do you get your inspiration for new nail polish colors?
I am a huge devotee of modern art, but I also derive ideas from graphic design, nature, textiles, different periods of fashion eras and even street art. I keep my mind (and eyes) open for inspiration at all times!
What's a day in your life like?
On a normal day, I get up at 8am, walk to my office (which is in the same building as my flagship salon), work with my team, have lunch meetings and work until the salon closes at 8pm or so to discuss the day's issues with the salon manager. But many days I work on photo shoots, and if they end at 5 or 6pm, I will go to the office. And of course, I have Fashion Week twice a year, which is really hectic but fun.
What advice do you have for aspiring female entrepreneurs?
Be focused, have fresh ideas and don't be afraid of working hard!
Your biggest tip for the perfect DIY manicure?
Moisturize your nails.
What's next for you?
I want to write a memoir about the women in my family: my mother, sister and me. Regarding the nail polish line, I am expanding my business to include some very exciting nail-care products.
What nail trend are you loving right now?
I love using multiple colors on each nail (about three to ten different colors), also fun, colorful confetti topping on bright base colors and high-quality gems like Swarovski stones (this trend is back and having a moment). It's like instant nail art without the effort.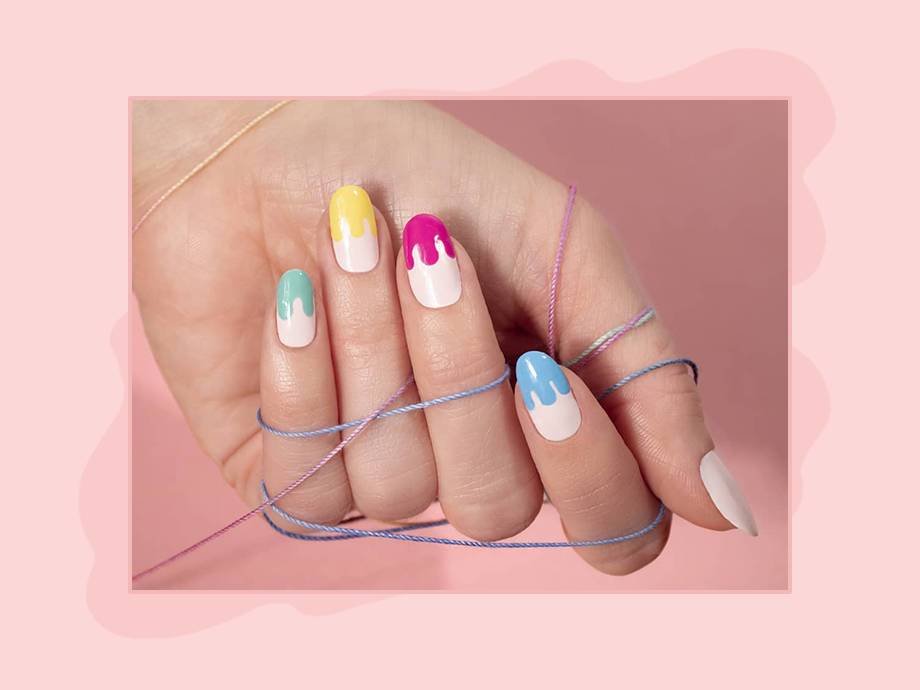 Meet the Olive & June Founder Changing the At-Home Mani Game
We're Obsessed With Celebrity Hairstylist Justine Marjan and You Should Be, Too
#WCW: Dermatologist and Author Whitney Bowe, Creator of #ThatBoweGlow
Read more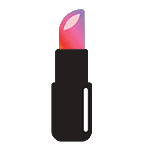 Back to top