This Lancôme Fragrance is #2 in the Country but #1 in Our Hearts
August 06, 2018
It's not every day that we shell out money for a luxe fragrance, so when we do, we make a well-informed decision inspired by our favorite celebs, influencers and scents we fall in love with in the aisles of Ulta. If this sounds familiar, you've probably heard about the beloved fragrance we're here to rave about today — it does have a five-star review, after all (insert wink face here). Hint: It's the #2 best-selling fragrance in the United States, Julia Roberts is the face of the campaign and translated into English, its fragrance name is "life is beautiful" — now go ahead and make your French teacher proud.
Lancôme La Vie Est Belle is the perfect-for-fall fragrance meant to evoke happiness in even the simplest moments. It's the first-ever Iris fragrance for women and the sweet sent has been around since fall of 2012. To celebrate a new chapter in its life, French filmmaker Bruno Aveillan has created a short film that will encourage you to live blissfully and radiate that emotion onto others. Julia Roberts is the star of the film that will leave beauty lovers, film-connoisseurs and fragrances geeks smiling ear to ear.
Stay tuned to social media — the campaign film will officially launch on August 26, 2018.
Read More:
Hilary Duff Uses $8 Drugstore Mascara — And Bye We're Off To Walgreens
The Internet Is Freaking Out Over This Olive Garden Makeup Palette — Us Included
This Rainbow-Inside-a-Rainbow Eye Makeup Look Is Trending On Reddit and We Can't Stop Staring
Read more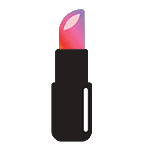 Back to top