6 Last-Minute Halloween Costumes You Can Create With Just Eye Products
October 05, 2022
Whether you're trying to figure out your Halloween look T-minus 30 minutes before a party starts, or at 11:59 PM on the night of October 30th, last minute costume panic is real, and it's always a nightmare (pun intended). This is why makeup is our favorite costume tool, since we always have it on hand and can use it in so many different methods and manners. Ahead, find five Halloween looks from the Internet that you can master hours (or dare we say, even minutes) before your Halloween revelry begins using just a mascara, a stamp tool and a liquid eyeliner.
Bat Wing Eyeliner
With some extra flair on your classic eyeliner wing, you can easily transform your look into bat-inspired makeup. For this look, grab the L'Oréal Paris Infallible Grip Precision Eyeliner and create the silhouette of bat wings — easiest Halloween look ever.
'60s Supermodel
Grab your 1960s bell bottoms and use this retro eye makeup look as inspiration for a chic Halloween costume. It might even become your everyday go-to liner look. Up the drama by pairing this cat eye with a lengthening and volumizing mascara, like the YSL Beauty Lash Clash Extreme Volume Mascara.
Web Eyeliner
I spy with my little eye…spider web liner! Since it's a little more intricate, try this look this Halloween if you're a daring pro with your eyeliner. The webbed effect is sure to be a showstopper all night — bonus points for creepy contact lenses.
Starry-Eyed
For a look you can achieve in mere minutes, reach for the NYX Professional Makeup Star Studded Face Stamp – it makes it too easy to dot perfectly symmetrical stars around your eyeliner.To further the look, stamp it on your cheekbones and temples.
Sp-eye-der Makeup
You've heard of spider eyelashes — now get ready for spider eyeliner. Channel our inner artist this Halloween with a black eyeliner, and draw some creepy crawlies across your lid. It's perfect for a spooky costume party.
Classic Cat
If you're ready to take your last-minute Halloween look to the next level, there are some glam looks you can spring for. With a little bit of extra eyeshadow, some lipstick, and maybe some gems and extra facial decals, a look as cool as this cat can be done in no time.
Photo: @indiarose_makeup, Design: Juliana Campisi
Read more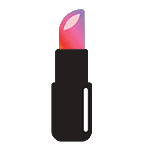 Back to top