5 Makeup Ideas That Look *So* Good With a White Dress
August 17, 2022
Matching your makeup to your outfit is one of the simple pleasures of life — what's better than a bold red lip with a red gown, or a bit of sparkle on the eyes to match a sequinned party dress? With a white dress — essentially a blank canvas — your options for a makeup look are infinite. You can go soft and subtle, edgy and dark or creative and colorful; whatever your preference, your white dress will just add to the look. In case you're in search of makeup inspiration to pair with your favorite white dress of the season, we rounded up five equally amazing ideas, along with product suggestions to help you create each look.
No-Makeup Makeup
To enhance the simple, feminine look of a white dress, no-makeup makeup can take your fresh-and-clean look to the next level. A glowy base with a nude lip and a neutral eye is the perfect combination to bring out the understated elegance of a white dress. To get a dewy skin look, we recommend Maybelline New York Fit Me Dewy + Smooth Foundation.
A Classic Red Lip
A red lip doesn't go with every outfit, but it almost always goes with a white dress. The perfect shade of red with your white dress is a timeless and tasteful look, whether you're traipsing through Europe or brunching with friends. Shop Valentino Beauty Rosso Valentino Refillable Lipstick in Roma Fab for a chic red that lasts all day.
Go for the Blush
Rosy cheeks, a glossy lip and a white dress are all the makings of a perfectly angelic look. Elevate your white dress by leaning into a simple yet stunning makeup look that goes heavy on the blush and brows, topped off with a bit of mascara and a glossy lip. (For a perfectly put-together look, use the same shade on your lips and cheeks. We recommend the L'Oréal Paris Glow Paradise Lip + Cheek Tint for the right soft, glowy look.)
Get Edgy With a Winged Eye
To go for a bolder look with your white dress and edge it up a little bit, some darker makeup is key. A winged eyeliner look (made easy with an angled felt tip, as included with the L'Oréal Paris Infallible Precision Felt Waterproof Eyeliner) with a matte lip instantly takes your white dress to an edgier level.
Pops of Color
The good news about wearing white, or even a slightly off-white shade like champagne or a light blush: You can wear any other color with it, including all the multicolored shades in the NYX Professional Makeup Swear By It Shadow Palette. Take advantage of your ensemble by going bold with your makeup, playing with the palette's vibrant neons and shimmer pastels as Kristen Bateman does below with her blush frock.
Read more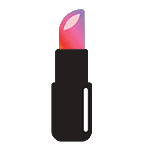 Back to top