L'Oréal Paris Just Launched Macaron-Scented Lipstick — This Is the Kind of Friday News We Needed
June 14, 2019
As passionate lipstick-wearers with an equal amount of devotion for sweets, the idea of a pastry-inspired makeup product gets us next-level excited. We lost our minds over the Lancôme Le Teint Macaron Makeup Collection and the scented Maybelline Soda Pop Palette was the best surprise ever. Adding to our weirdly impressive array of scented makeup products is the new L'Oréal Paris Infallible Les Macarons Pro Matte Liquid Lipstick. You might recall the brand's range of neutrals called Les Chocolats Scented Liquid Lipstick (which seriously smelled identical to a chocolate bar). Now, these seven macaron-inspired shades look and smell like every single colored pastry you'd find at your nearest Ladurée.
With notes of vanilla, almond and cream, you'll be tempted to eat these lipsticks — though that's definitely not a good idea (stick with actual macarons, please!) Just like Les Chocolats, the formula will stay on your lips for all-day wear and through eating (more macarons) and drinking, too. These liquid lipsticks have a full-coverage formula, ranging from a rosy pink shade named Dose of Rose to a dark purple shade named Blackcurrant Crush. Out of the seven, you'll surely find one that matches your beauty aesthetic, as there's a mix of low-key neutrals and bold pops of color.
Don't forget that you can virtually try on lipstick shades on www.lorealparisusa.com to meet your perfect shade match.
Read More:
How to Wear Different Colored Eyeshadow On Each Eye Without Looking Insane
24 Makeup Products to Try in June
The Best Beachy Makeup Tutorial for the Maximalist, Minimalist, and, Well, Everyone
Read more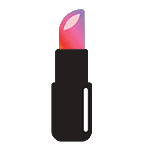 Back to top