The L'Oréal Paris Elvive Color Vibrancy Purple Shampoo Is a Fake Blonde's Dream
December 17, 2019
Confession: I'm a brunette. Like a deep, deep, deep, chocolate brown brunette. Shocking — I know. Once upon a time I had bleach-free strands and color that was, well, kind of blah. I was admittedly straight-up terrified to dye my hair. But eventually I took the plunge and crossed over to the blonde side. Flashforward to now and my hair is an ashy champagne that I'm A) obsessed with (shoutout @apop.ofcolor), B) looks au naturale and C) requires a decent amount of upkeep. To avoid picking up an anything-but-cute orange hue, tone down the brassiness and give me a little extra time in between bleach sessions, I decided to put the L'Oréal Paris Elvive Color Vibrancy Purple Shampoo to the test. Ahead, find out how the shampoo changed my color and my hair dying schedule. 
What's the Deal With Purple Shampoo Anyway? 
If you've never heard of purple shampoo, than life as you know is about to change — big time. It's revolutionary for anyone with dyed or bleached hair, especially blondes. Bright purple shampoo may seem a little unarming at first, but trust us, there's a good reason for the ultra-pigmented color. When your hair is first dyed — at home or in the salon — the pigments are strong and rich. But after shampooing and conditioning for a few weeks, you may start to notice some unwanted yellow or orange hues. Reason being: purple tones are the first to wash out in the shower, which then leaves the brassy shades visible to the naked eye. Enter, purple shampoo. Because purple is the color-wheel opposite of yellow, you're essentially neutralizing brassiness as you shower. Think: color corrector, but for your hair. 
My Thoughts on L'Oréal Paris Elvive Color Vibrancy Purple Shampoo 
I've experimented with a decent amount of purple shampoos during my blonde-hair days. One thing I've learned? Every single shampoo gives my hair a different tint, for better or for worse. Sometimes a shampoo will deposit an ashy, whiter tone, while other shampoos will neutralize brassiness, but leave me with a softer, more cream shade. Granted, the intensity depends on how long I let the shampoo sit before washing it out. 
Given that every shampoo does something ever-so-different to my tone, testing the L'Oréal Paris Elvive Color Vibrancy Shampoo was uncharted territory. After wetting my hair, I opened the bottle. My first thought? "Wow, this shampoo takes deep purple to a whole other level." Given the dark shade, I had a good sense that this product would take me more toward an ashy hue. While some purple shampoos have a chemical-like smell, I didn't find this one to be abrasive at all. I applied the shampoo into my hair and let it sit for about three minutes. After washing it out, I followed up with the L'Oréal Paris Elvive Color Vibrancy Conditioner, which I let sit for around five minutes. I then went ahead and rinsed everything out and styled as per usual. Once I started to blowdry my hair, I immediately noticed a difference. The orange-like cast that was creeping up on my six-month-since-I-dyed-it hair had literally vanished and any sign of unwanted warm tones were gone. My locks were neutral and had a salon-like shine to them. Plus, my strands weren't dried out and my scalp didn't feel irritated, a side effect I've had with a few other toning shampoos. Since testing this addition to the L'Oréal Paris Elvive line-up, I've been washing with the product once a week. I'm happy to report that it's kept my color looking fresher and my need for bleach quite less frequent.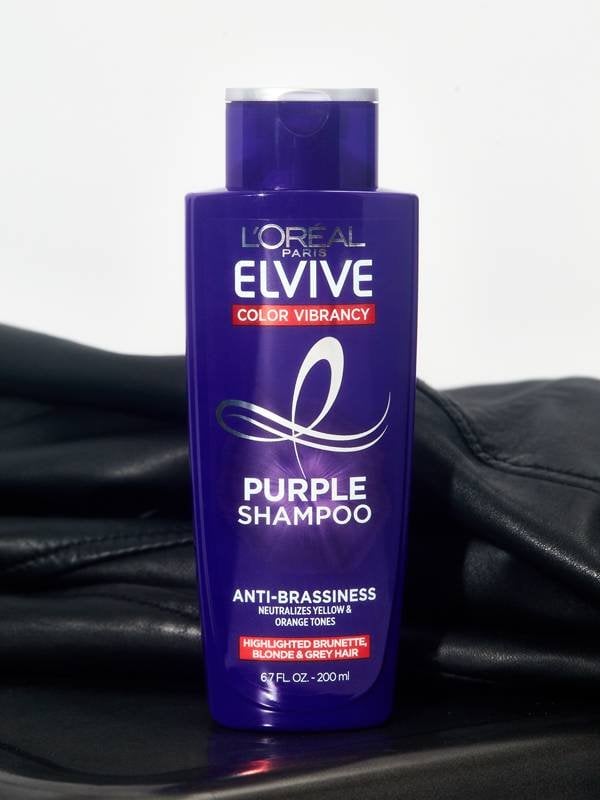 Read More:
Skin Issues? These Makeup Products Can Help 
The Best Stick Foundation to Try (Especially If You're Always on the Go) 
Moisturizing Lip Balms That Will Save Your Dry, Winter Lips
Read more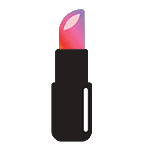 Back to top