Makeup Mistakes That Might Be Making You Look Older, Plus How to Avoid Them
December 27, 2021
It goes without saying that makeup can definitely make you look your best (read: lifted eyes and camouflaged dark circles) but, when used in a certain way, it can also make you look older without you even knowing it. Ahead, we're breaking down six makeup mistakes that might be making you look older, plus how to avoid them.
Wearing Heavy Foundation
Thick, mattifying foundations can cake easier, especially in areas that have fine lines and wrinkles – which accentuates them even more. Instead, opt for a skin tint. In case you didn't know, skin tints are makeup-skincare hybrids that offer lightweight coverage and a range of skin benefits like hydration and brightening, all in one. One of our favorites is the YSL Beauty Nu Bare Look Tint, which includes skin-loving ingredients like hyaluronic acid and glycerin to provide the skin 24-hour hydration without caking, slipping or settling into lines, making the skin look younger, fresher and dewier.
Too Much Concealer
Sure, concealer can help camouflage dark under-eyes, but did you know that too much of it can actually accentuate the fine lines in that area? To avoid drawing unwanted attention to your under eyes, try applying a non-caking concealer, like the NYX Professional Makeup Bare With Me Concealer Serum, to the inner half of your under-eye area. To boost your youthful glow, try dotting the YSL Beauty Touché Eclat in the inner corners of your eyes to illuminate and brighten them even more.
Overusing Mascara on Lower Lash Line
Too much mascara on the lower lash line can actually make your lashes (and therefore, eyes) look heavy and droopy. The solution: curl your bottom lashes with a lash curler (we love the Lancôme Le Curler Lash Curler) and coat just your top lashes with a volumizing mascara, like the IT Cosmetics Superhero Volumizing Mascara. This simple switch can help to open your eyes and make you look more awake, too.
Applying Brown Eyeliner Instead of Black
While brown eyeliner is a softer alternative to a classic black liner, it might actually be making the whites of your eyes appear more yellow, and therefore, older. We recommend lining your lids with a black eyeliner pencil, like the
RMS Beauty Straight Line Kohl Eye Pencil
.
Applying Blush in Circles
Putting blush in the center of your cheeks isn't doing much except making you look older. Bring warmth to your face by applying a cream blush like the EM Cosmetics So Soft Blush to your cheekbones in an upward motion. Plus, this technique sculpts your cheekbones at the same time.
Too Drying of a Lipstick
By no means are we saying to stay away from matte lipsticks, but if you have lip wrinkles and are prone to having your lipstick bleed or feather, we encourage you to try something a little more creamy and hydrating. For a long-lasting lipstick that won't dry out your lips, try the Maybelline New York Color Sensational The Creams, Cream Finish Lipstick.
Read more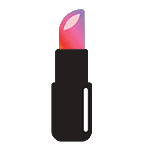 Back to top