14 Mascara Hacks to Help Your Eyelashes Reach Their Full Potential
December 16, 2019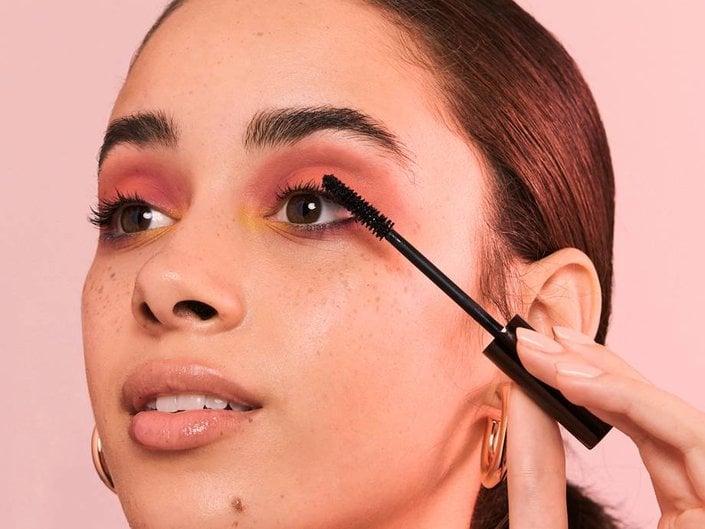 Mascara is truly the workhorse of any makeup bag — it's the one thing you can always rely on, and finding the perfect formula is similar to stumbling across a pot of gold at the end of a rainbow or catching a train moments before the doors close. But even the best mascara can be better — or hacked so you get the biggest bang for your buck. Ahead we rounded up the tricks you need to help your lashes reach their fullest potential.
Mascara Hack #1: Bring it Back to Life
Mascara typically has a shelf life of two to three months once opened, but there are those times when you need it to stretch just a little bit longer. Contact solution works in a pinch, breaking up a gunky formula and thinning it out, so it will last you a little bit longer. For best results, add a few drops at a time to achieve your preferred consistency.
Mascara Hack #2: Fake It 'Til You Make It
Use a fine-tipped liquid liner to draw dashes or dots on your lash line. This will create the appearance of thicker lashes without the help of falsies or fiber mascara.
Mascara Hack #3: Turn Up the Heat!
Heat up your lash curler using a blow dryer before curling your lashes. This will give your lashes a better curl and help you achieve maximum volume. When doing this, be sure to check the temperature of the lash curler before using it on your face.
Mascara Hack #4: Curl, Baby, Curl
Rather than clamping your lash curler a few times and applying mascara, try this three-step method instead: Start with your lash curler at a 30 degree angle and clamp at the roots for 15 seconds. Repeat this at the middle of your lashes and finally at the end. Do this once or twice until you achieve your desired look.
Mascara Hack #5: Prime Your Lashes
Lash primer is an essential step to getting the longest, fullest lashes possible. Not only will it help your lashes hold their curl, but your mascara will also apply a lot smoother and last a little longer. We recommend the L'Oréal Paris Voluminous Lash Paradise Mascara Primer for this.
Mascara Hack #6: Ignore the Price
Rule number one of mascara: you can't judge a mascara by its price tag. Some of the best mascara formulas can be found at your local drugstore, including the cult-fave L'Oréal Paris Voluminous Lash Paradise Mascara — a formula that is constantly compared to higher-end mascaras and comes out on top.
Mascara Hack #7: Stop Pumping That Wand

It can be tempting to vigorously pump your mascara wand into its tube — let's be honest, we're all guilty of it. This actually shortens the lifespan of your mascara by forcing air into the tube and drying it out.

Mascara Hack #8: Wipe It Off

Removing the excess product is the best thing you can do for your lashes. This simple step reduces clumping and helps to distribute products evenly on your lashes.

Mascara Hack #9: Layering Is Key

Start by applying very thin layers of mascara and focus mostly on the ends. Continue to build layers until you achieve desired thickness and length.

Mascara Hack #10: Grab a Dryer

Use your blowdryer on the cold setting and gently dry your lashes in between coats to speed up drying time.

Mascara Hack #11: Wiggle!

When applying thin coats of mascara, wiggle your mascara brush as you apply for maximum volume.

Mascara Hack #12: Waterproof It

For your bottom lashes, use waterproof mascara with a very thin wand (the L'Oréal Paris Telescopic Mascara is perfect for this), and apply vertically.
Mascara Hack #13: Clean It Up

Use a clean spoolie to brush through your lashes once everything is dry. This will eliminate clumps and ensure your lashes are separated.

Mascara Hack #14: Q-tips Fix Everything

Dip your Q-tip in makeup remover or micellar water to remove any excess product from your eyelid or underneath your eye. Bonus points if you use a pointed Q-tip to really get precise.
Read more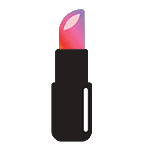 Back to top