Why the Maybelline Cheek Heat Made Me Forgo My Powder Blush
January 14, 2020
I always say that applying a little blush has the ability to bring a makeup look to life. A healthy flush of color is the kind of glow that suggests that you've been laying out on a beach somewhere for hours with a good book and cocktail in hand — instead of, you know, hiding in your office or apartment to avoid the cold winter weather. As a total blush enthusiast, I like to fake it 'til I make it all year with the help of this cult-favorite beauty product, so you can imagine my excitement when I heard that Maybelline New York just launched a new Cheek Heat Gel-Cream Blush. I knew I had to give it a try. Ahead, find out how this new blush turned me into the ultimate cream-blush convert and why it's become a staple in my everyday routine. Up until recently, I always struggled to find the appeal of cream blushes because I could never figure out how to apply them without overdoing it. It seemed like most of the cream blushes I tried were either super pigmented (which isn't necessarily a bad thing until you can't blend it out and end up looking like an actual clown), or dried up way too quickly. But then I was introduced to the creaminess that is Cheek Heat. The new collection contains six colors ranging from a deep berry purple and bubble gum pink to peachy nudes. It's a gel-to-cream blush that retails for $7.99 and boasts a buildable, natural-looking flush while leaving behind a soft and dewy finish. To test the product, I went with the shades Rose Flush and Nude Burn as I felt they were right up my alley and complemented my medium skin the best.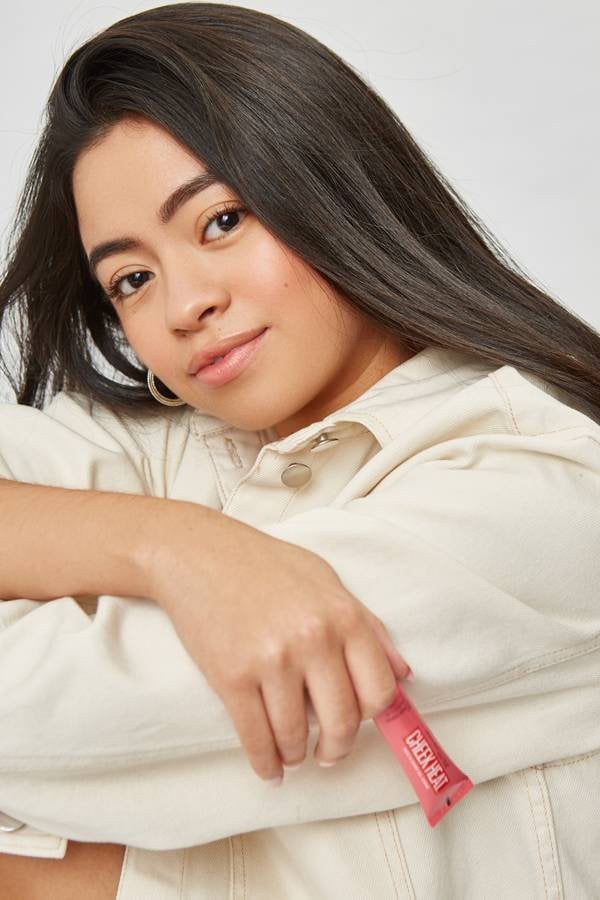 I tried two different methods for application, including a dense stippling brush and a damp beauty sponge. For both trials, I applied the blush on the back of my hand and then worked it into my skin a little bit to heat it up and diffuse it before applying it onto my cheeks. While a stippling brush is definitely a good tool to use, I definitely preferred a damp makeup sponge when applying this product because I felt the wetness of the sponge when paired with the cream-to-gel formula offered a more dewy and diffused finish. Not to mention, because the consistency is a dreamy, jelly-like texture, the damp sponge helps to seamlessly melt it down into a liquid as you work it into the skin.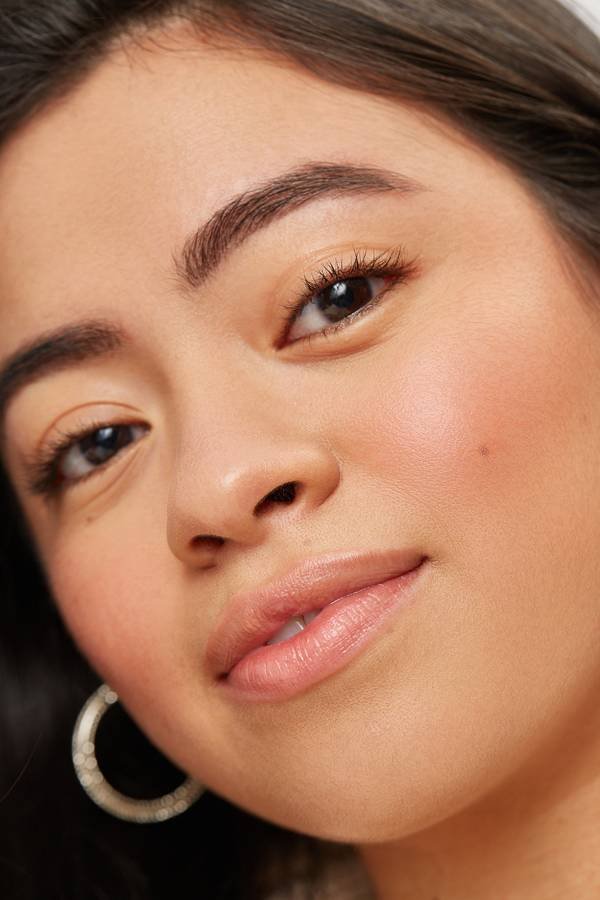 After blending it around on the back of my hand a couple of times, I began applying it onto the apples of my cheeks and the bridge of my nose to give the appearance of a cute, sunkissed flush. I applied my blush in the morning and was pleasantly surprised that by the end of the day my cheeks still appeared rosy and flushed. It can be challenging to find a liquid and cream blush that last after long hours of wear because they tend to move around and are usually more lightweight, but the Maybelline New York Cheek Heat stood up perfectly to a long day of work and errands.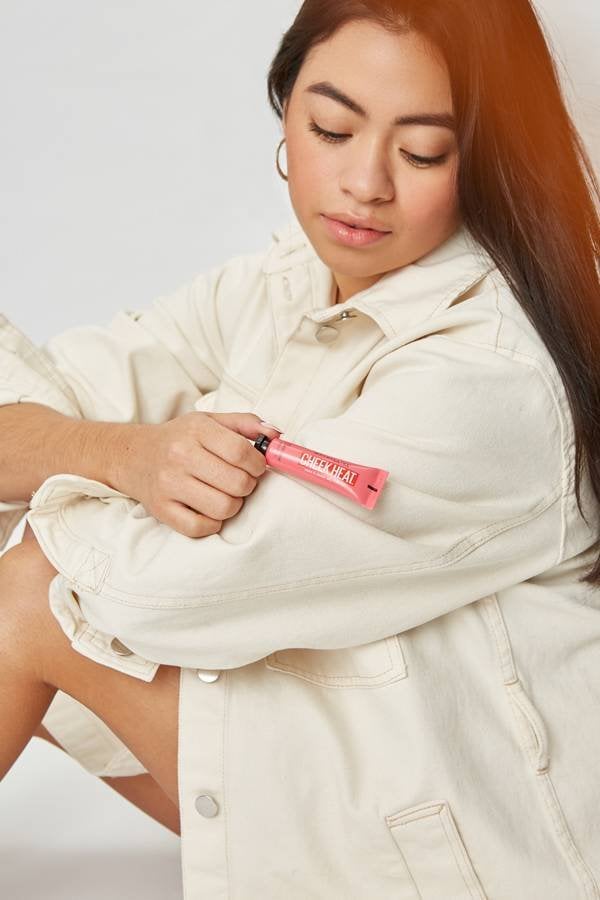 Final Verdict:  I love, love, love this new gel-to-cream formula. Not only are the shades beautiful and rosy, but the easy-to-blend and illuminating formula also truly sold it for me. After I applied the soft pigment, my cheeks had that lit-from-within glow that I obsess over. I also liked that it was very buildable, which allowed me to create a natural-looking finish or a more intense look with each additional layer. So should you try Cheek Heat for yourself? I think you know where this is going, but 100% yes. With a formula and price point that good, you honestly can't go wrong.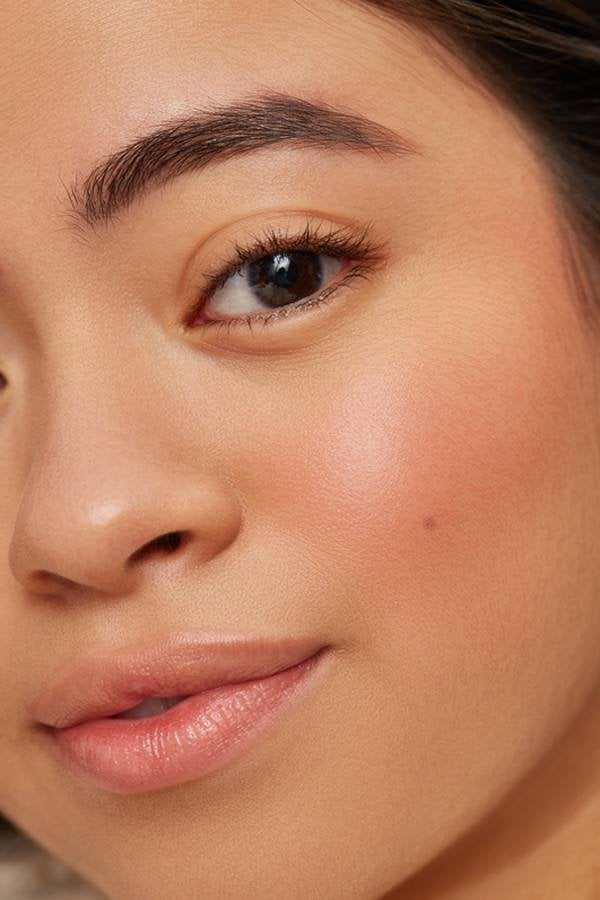 Read More:  5 Influencers Share Their Favorite Essie Nail Polishes of All Time The L'Oréal Paris Elvive Color Vibrancy Purple Shampoo Is a Fake Blonde's Dream How to Remove Acrylics at Home Without Damaging Your Nails Photographer: Chaunte Vaughn, Art Director: Melissa San Vicente-Landestoy, Makeup Artist: Jonet Williamson, Makeup Assistant: Nana Kumi, Visual Designer: Hannah Packer, Producer: Jessica Thiel
Read more