Create This Negative-Space Cut-Crease Eyeshadow Look in 5 Easy Steps
January 20, 2020
Here at Makeup.com, we're always trying to be on the cusp of new and innovative makeup looks. From the boldest graphic eyeliner looks to impressionist-inspired eye makeup, we love testing new looks. We'll admit that some of these looks are not for the faint of heart, but one we think even the most minimalist makeup lovers can get behind is this metallic negative-space cut-crease. It takes the traditional cut-crease eyeshadow look and makes it a little more creative — not to mention pretty damn stunning. If you're intrigued on how to create the look for yourself, read on for a step-by-step tutorial with the help of our friend and professional makeup artist Jonet Williamson. How to Get the Cut-Crease Eyeshadow Look
STEP 1: Prime the Eyes With any full-glam eye look, you're going to want to prep and prime the lid to ensure your shadow stays put all day. We recommend starting with the cult-favorite Urban Decay Original Eyeshadow Primer Potion because it delivers a brighter and smoother application without any creasing.
STEP 2: Create a Brown Smoky Eye Create a brown smoky eye by applying a warm-toned brown shadow all over your lid and on your lower lash line. For this look, Williamson used the shade Self-Starter in the Maybelline New York Nudes of New York Palette because it complements the red color she used for the cut-crease.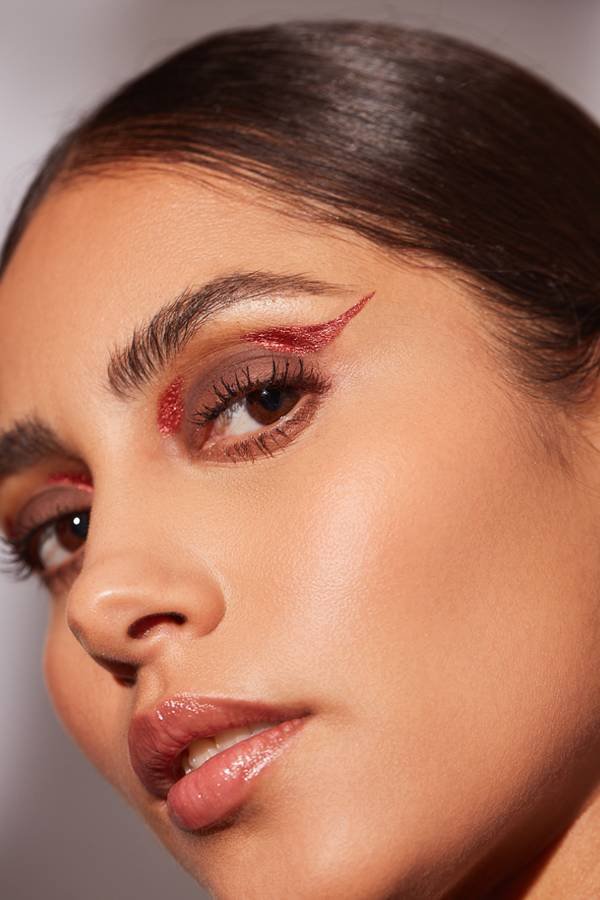 STEP 3: Create the Inner Tear Drop To create the cut-crease, you're going to want to use a metallic liquid eyeshadow, like the L'Oréal Paris Brilliant Eyes Shimmer Liquid Eye Shadow Makeup in Radiant Ruby. For this step,Williamson recommends applying the product on the back of your hand and using a detailed eyeshadow brush to get a precise shape and application. Beginning at the inner corner of your eye, create a teardrop-shape right above your tear duct.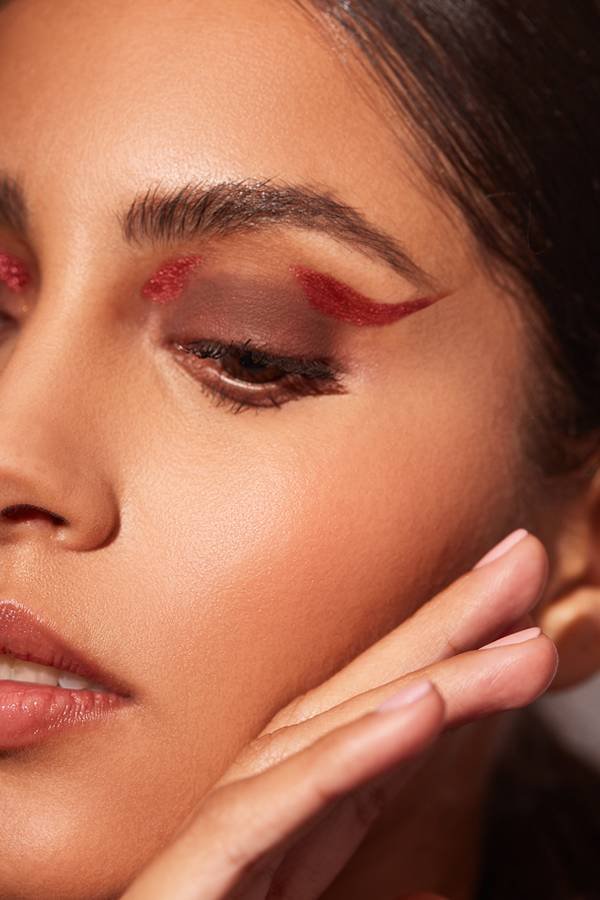 STEP 4: Create the Tail End of the Cut-Crease The key to this step is making it look like the two pieces could be connected. To make sure it is aligned, Williamson recommends taking your eyeshadow brush from the end of your teardrop and drawing an invisible line until you reach the back of your pupil. Then, finish off by drawing a thick check-mark shape. Use a Q-tip to create a clean and sharp tail. You're going to want to place this check mark above your crease so that you can see it when your eyes are open.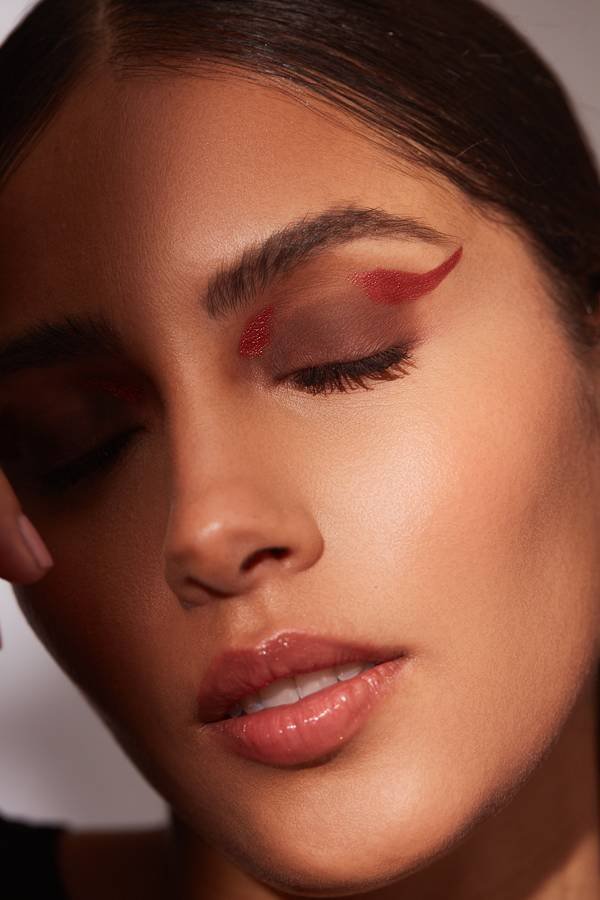 STEP 5: Top it Off With Mascara Finish off the look by applying a couple coats of your favorite volumizing mascara. If you ask us, we stan the Maybelline New York Falsies Lash Lift Mascara for its ability to create perfectly lifted lashes.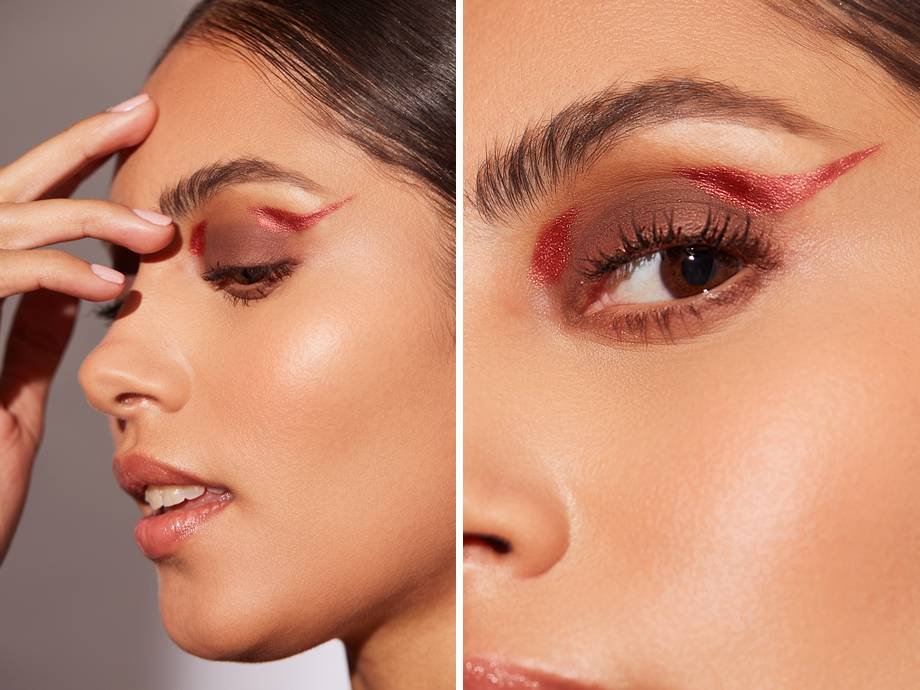 Read More:
This Drugstore Mascara Will Give You the Doe-Eyed Lashes of Your Dreams
Find Your New Fragrance: 8 Signature Scents for 2020
The Best Colored Eyeliners, Hands-Down
Photographer: Chaunte Vaughn, Art Director: Melissa San Vicente-Landestoy, Makeup Artist: Jonet Williamson, Makeup Assistant: Nana Kumi, Hair Stylist: Kiyo Igarashi, Visual Designer: Hannah Packer, Producer: Jessica Thiel, Digital Tech: Paul Yem, Model: Cathia Sanchez
Read more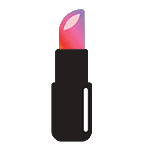 Back to top