Meet the Olive & June Founder Changing the At-Home Mani Game
April 03, 2019
If you're a fan of nail art and chic, Instagrammable nail salons, then it's likely you've heard about Olive & June, where the polish wall is color-coordinated and the manis are flawless. Behind the brand is founder Sarah Gibson Tuttle, who opened the shop in 2013 after her quest to find the perfect nail salon came up short. Since then, the brand has gained celebrity clientele, a loyal fan base and posted enough mani inspo to rock a different nail look every week. And although the L.A.-based salon is thriving, Gibson Tuttle wanted to take Olive & June to the next level by giving everyone (and she means everyone), the opportunity to create their best manis at home with Olive & June nail polishes and a tool called the Poppy, designed to make painting your non-dominant hand a breeze. We recently caught up with Gibson Tuttle for the scoop on the nail trends she's loving right now, her best advice for aspiring beauty-preneurs and what makeup means to her.
How did you get started in your career?
Before opening our Beverly Hills salon in 2013, I worked for ten years as an equity sales trader at JP Morgan & Morgan Stanley in New York City. I loved clients but did not love the job itself. Quality of life and a million days of sunshine a year got me out west. When I arrived, I realized Los Angeles had everything I wanted except for the perfect nail salon. Seeing the opportunity to create a pretty space where women could expect and enjoy expert nail care on a regular basis and spend time with their friends, I opened Olive & June.
Biggest 'pinch-me' moment in your career thus far?
Most of the highlights for me lie in the everyday moments of a client getting nail art for the first time or a manicurist getting excited about learning something new. Some of the bigger brand moments still put a smile on my face. Drew Barrymore hosted a Flower Beauty event at our Beverly Hills salon three months after we opened to celebrate her polish line, and I looked around the room and could barely believe the love and the support I saw. I remember the first time we were in print (Lucky magazine!) like it was yesterday and then being in the September Issue of Vogue a year later was also so major. Most recently though: Poppy! It is my ultimate dream to make beautiful nails possible for everyone, and Poppy is going to make that a reality.
What's a day in your life like?
My days are always different, but I try to wake up before my daughter does to get a few things out of the way. And mostly so I can make myself a latte! After I hang with Noah for a bit, I really get connected with emails and Instagram. I usually have a mix of meetings and calls throughout the day that center around product development, social (I still run all of our accounts), brand and fundraising. Right now I'm the most focused on products as we are in the throws of launching everything you need to do an at-home O&J mani.
Name the launch you're most proud of.
Poppy! She's changing the at-home nail game by empowering women to own their nail routine. I'm so excited for all women to feel confident in their nail routine.
What's your best advice for women aspiring to found their own beauty company?
Make sure you are all in. Starting a company is all-encompassing and can be very lonely as a sole founder. If you love it, you'll enjoy every moment and the hard ones will all be lessons. If you are not in love, it'll be a grind every single day.
What beauty industry trend are you most excited about in 2019?
Clearly it's all about at-home routines for me. We want to make doing your own nails easier, less intimidating, and a real part of people's personal beauty routines this year.
The nail trend you're loving right now?
We love a neutral mani, especially in spring! We recently debuted a collection of chic neutrals that we think look really, really good on everyone. I'm especially loving our new Olive & June Nail Polish in Eva. It's the perfect everyday shade, especially for the beginner.
You spent a year doing only DIY manicures. What was the biggest lesson you learned?
It's really hard to paint your nails with the current products on the market! Polish bottles are designed for professionals to paint with their dominant hand. I knew that the key to making nails part of your beauty routine at home was to create the products that made it easier. The Poppy allows women to get comfortable with painting on their first try. The shape of The Poppy gives you a comfy, natural grip with either hand so you can control the brush better and paint even, steady strokes. I'm so excited for women to be empowered to do their nails the way they are doing their makeup and hair.
When formulating the Olive & June polishes, what were a few non-negotiables?
So many! I'm a bit of a perfectionist. We formulated our nail polish to go on super smooth, really have staying power (I wanted 7-plus days), dry as fast as possible while still having enough shine, and do so without the most common harmful chemicals often found in polish. Our formula is 7-free, vegan and cruelty-free. We are so proud of what we have created.
How did you choose the colors and pick which color corresponded with who?
Our debut colors were really focused on the foundation of our ideal polish wardrobe — a range of unexpected neutrals that flatter every skin tone. We also really wanted to create shades that are forgiving to paint with so that creating that perfect O&J mani anywhere is achievable. We want to really make it possible for every woman to have beautiful nails all of the time! We then named the polishes after some of our favorite clients by selecting the shades that felt the most "them". We, of course, also got their input; it was fun to see them have a hard time picking a color because they loved them all.
Who inspires you?
My daughter because I want to be the best version of myself for her. Our amazing team because they are so smart at all of the things I am not and wish I was. Other founders who are changing the world because innovating is everything. Friends of the brand like Eva Chen because she has time to not only help me and Olive & June on everything I ask her (and more!), but she also leads a huge, full life that always inspires me to do more. Dan Levy because no show makes me laugh harder than Schitt's Creek. (This is my not so subtle plea for him to come back for more seasons.)
Read more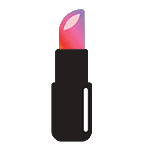 Back to top