A Dreamy Pink Eyeshadow Tutorial That's Perfect for Valentine's Day
February 13, 2020
It's the day before Valentine's Day and odds are you're either excited for a day filled with love and all things heart-shaped, or you're pretty much over it and simply can't wait for all the discounted chocolate that will be available the next day — seriously, it's the best time to stock up. Whether you're pro- or anti-Valentine's Day, give yourself a reason to celebrate by recreating this pink eyeshadow makeup look that's so good it'll give falling in love a whole new meaning. Follow our step-by-step tutorial with the help of professional makeup artist, Jonet Williamson.
How to Get the Pink Eyeshadow Makeup Look STEP #1: Prep the Eyes You know the drill — an eyeshadow look is only as good as it lasts, so to ensure yours stays put all day long, prep the eyes using an eyeshadow primer. The Urban Decay Eyeshadow Primer Potion is always a good choice because it doesn't crease and offers a vibrant and smooth application.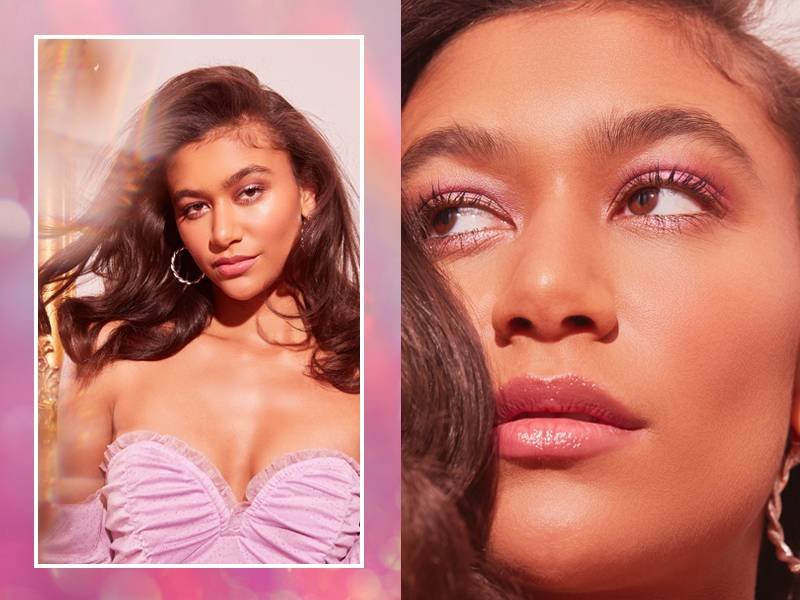 STEP #2: Create a Halo Effect Using a Warm Brown Shade
Williamson created a halo effect by applying the
L'Oréal Paris Brilliant Eyes in Precious Lava
on the inner and outer corners and leaving the center of the lid bare. The warm brown, copper-y hue acts as a good transitional shade for the purple shimmer that will be added on top in the following steps.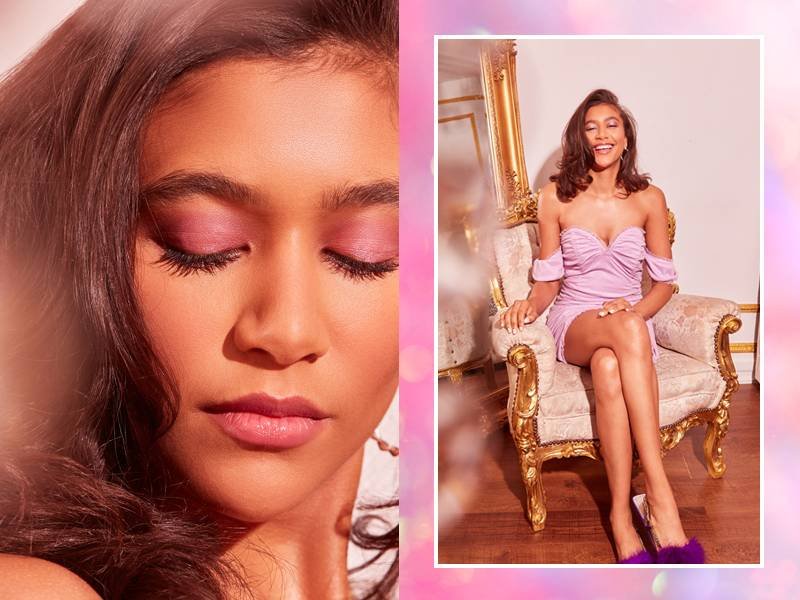 STEP #3: Go Over Your Inner and Outer Corners With a Glitter Eyeshadow Next, go over the inner and outer corners with a liquid glitter shadow, like the Stila Glitter and Glow Duo Chrome in Sea Siren, which has a beautiful tinge of lavender and blush tones that will look beautiful with your eye look.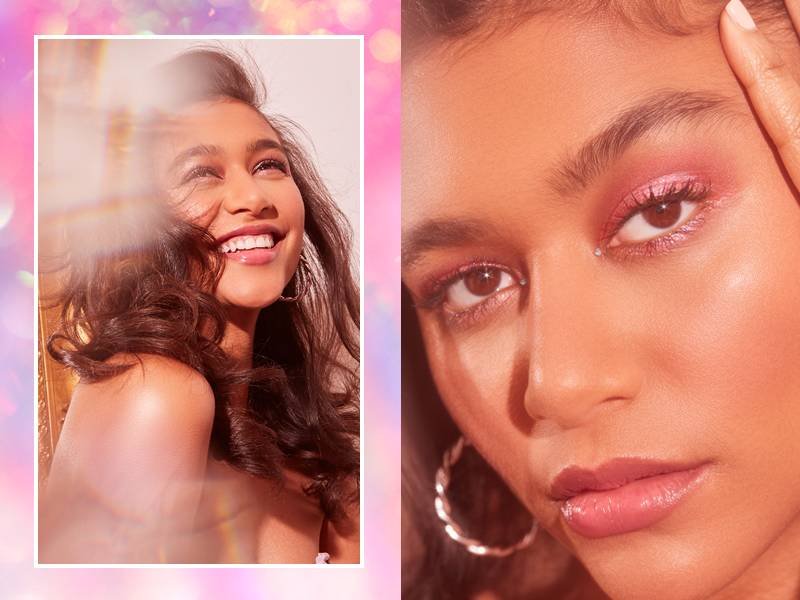 STEP #4: Fill In Your Center Lid Finally, fill in your center lid using the L'Oréal Paris Brilliant Eyes in Blush Jewel and buff it out so that it blends seamlessly with both the outer and inner corner of your eyes.
STEP #5: Mimic Your Lid Makeup on Your Lower Lash Line For the bottom lash line, use the first transitional shade and apply it all the way across. Then, use the Stila Glitter and Glow Duo Chrome in Sea Siren and apply it only in the center to mimic a similar halo effect as your eyelid.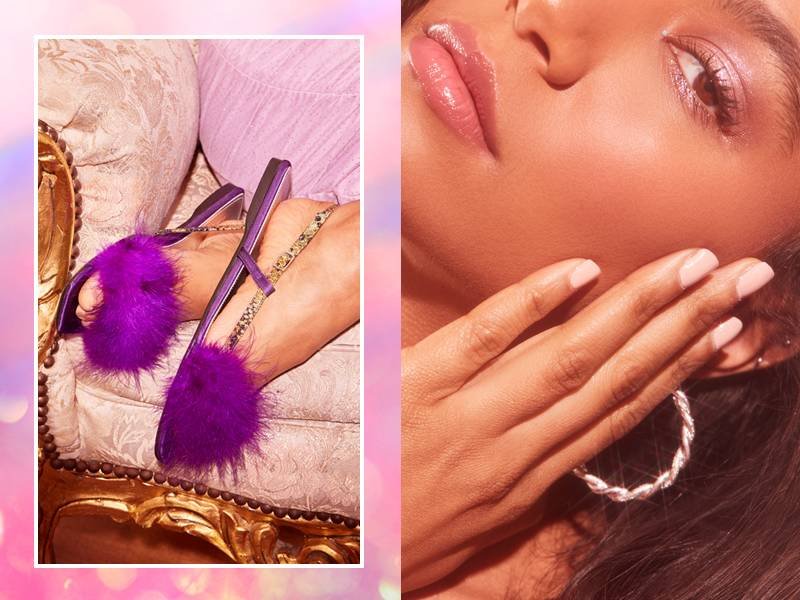 STEP #6: Add Mascara For this look, you want to keep it very open and bright, says Williamson. So skip the eyeliner and opt for a volumizing mascara, like the Maybelline New York Falsies Lash Lift Mascara, on your top and bottom lashes. STEP #7: Pop a Rhinestone in Your Inner Corner Once your eyes are done, add a tiny rhinestone in the inner corner of the eyes with lash glue to complete the eyes and add truly make it shine.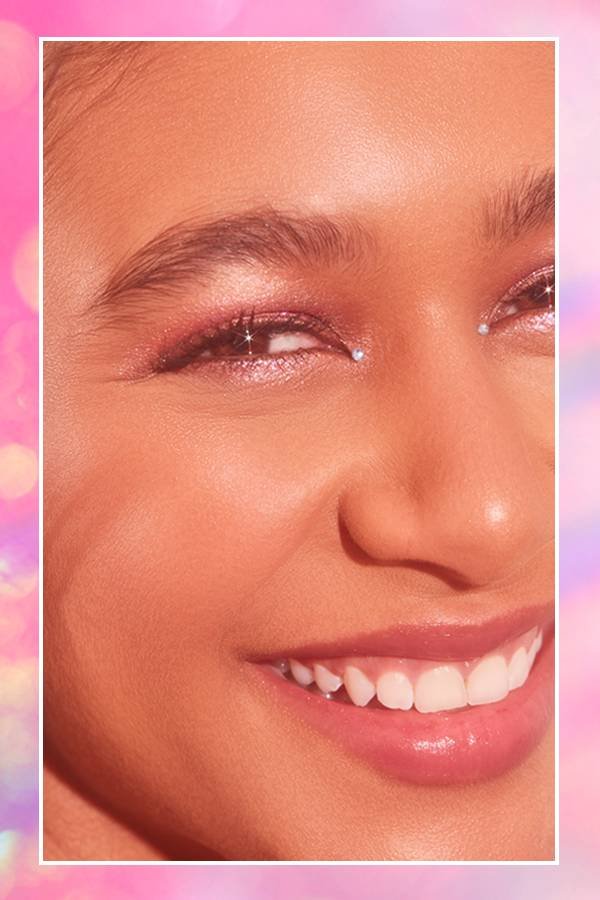 STEP #7: Finish the Look With a Matching Lip and Cheek As for the rest of your face, tie it all together by using monochromatic, pink and purple tones. For the lips, Williamson recommends using a light pink lip gloss. We love the Urban Decay Lip Plumper in Cherry for its subtle shimmer, shine and ability to plump your pout. Then, for your cheeks, the Maybelline New York Cheek Heat in Berry Flame is an affordable option that fits all these V-Day vibes.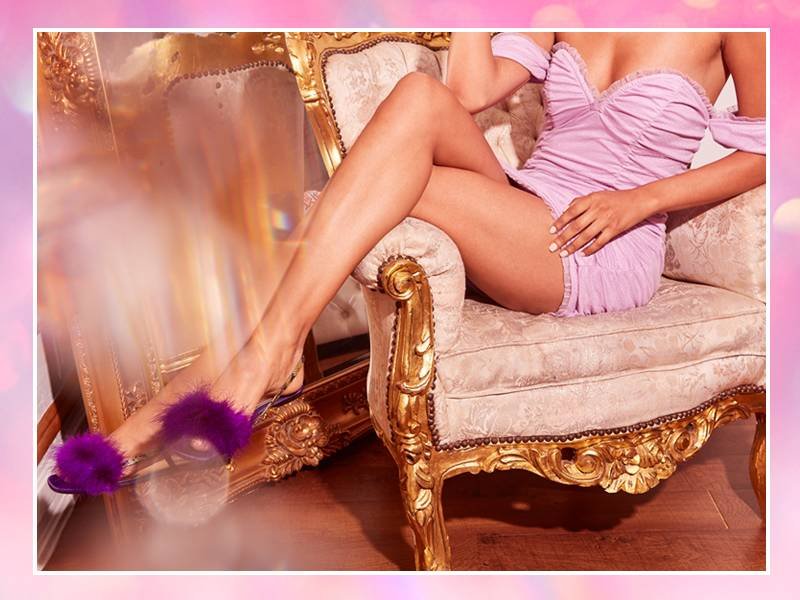 Read More:
Glitter Tears Are All Over Insta — Here's How to Get the Look at Home
Nail Salon Guide: Is Your Favorite Manicure Spot Safe? Here's What to Look For
6 Tips to Flawlessly Apply Matte Lipstick Like a Pro
Photographer: Chaunte Vaughn, Art Director: Melissa San Vicente-Landestoy, Makeup Artist: Jonet Williamson, Makeup Assistant: Crisdanil, Wardrobe Stylist: Monet Luhrsen, Hair Stylist: Kiri Yoshiki, Visual Designer: Hannah Packer, Producer: Jessica Thiel, Production Assistant: Kaela Francesca, Digital Tech: Paul Yem, Model: Jess Epps
Read more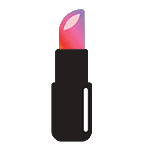 Back to top