WCW: This Pop Rock Trio Is Serious Squad Goals (With the Makeup to Match!)
March 06, 2019
We've had the opportunity to sit down and chat with a ton of cool women: cosmetic chemists, makeup artists, estheticians — you name it. Adding to our growing list of badass women crushes is a pop-rock band from Massachusetts. Their band name is Potty Mouth (we'll get to the story behind that shortly), and the trio is made up of Abby Weems, Ally Einbinder and Victoria Mandanas. They all currently live in sunny LA, where they write music, perform, work and clearly, thrive. Their album Snafu (get it here!) just dropped and you oughta give it a listen.
As for their killer makeup looks, you should know they're *very* doable. Victoria's graphic neon liner look was brought to life in just three steps and Abby's 'grammable  jewel-toned eye makeup is nowhere near as difficult as it looks. Recreate the look at home and prepare to be recruited into your very own girl group in no time.
 Ahead, learn more about the band, including everything from how they got started in music to the makeup they wear to perform onstage.
How did you get started in music?
ABBY: We started in 2011, just sort of for fun. I'd never been in a band before or really played guitar, but I wanted to, especially because I had friends who played music. Ally was in a band at the time that played house shows, and I'd seen her band before. When she wanted to start a new band that was all women, she asked me and Victoria, who she knew from college.
Congrats on the new album! How long did it take to make?
ABBY: It's taken a couple of years — approximately 100. We have so many songs that we've written and recorded, so it took a long time to actually record the album, but then once we decided to put it out on Get Better Records, it all happened so quickly. We were just like, "Okay, it's coming out on March 1, let's go."
How many songs are on the album?
VICTORIA: Ten songs. Fencewalker is our favorite.
Your band name is intriguing — we're into it. How did you choose it?
ABBY: That was Phoebe, our original guitarist who literally came up with it on the toilet.
What does a typical day look like for all of you? Is there such thing?
ABBY: There's not really such thing. It depends if we're on tour or not. If we're on tour, we get up and get in the van and hang out listening to music or podcasts until we get to the show. Back at home in LA, Ally has a full-time job, I do dog walking — which I actually just stopped doing — and Victoria has a few different odd jobs. When we're not working, we're doing band stuff: answering emails, band practice, photoshoots, music videos, all that.
Do you always do your makeup the same for shows or do you change it up?
ABBY: I like to switch it up. I always do some sort of cat eye because that photographs well for live shows. Sometimes I'll do a different lid, but I always wear dark lipstick. When you overdo your makeup  onstage, it looks more normal with the lighting and everything. It's better to overdo it because it stands out more in pictures.
ALLY: My staple look is a cat eye, but I use shows and performing as an opportunity to build on my normal look — so an enhanced version of myself. For my normal job, I'll wear a cat eye, but when we play I like to do more pigmented eyeshadow. Recently, I've been into super-pigmented neon eyeliner. That's the kind of thing I'd only wear onstage. It's a nice excuse to play with experimental makeup.
How would you describe your beauty routine?
ALLY: My beauty routine is meditative. It's a task that I don't feel stressed doing because I can relax and focus on the one thing. It takes your focus away from other distractions that occupy your brain space most of the time.
Fave drugstore makeup product of the moment:
ALLY: That's a hard one because there are so many. I say a long-lasting lip stain because I'm always rubbing my mouth on the mic and it's important that it doesn't move at all. For touring, I've built up a collection of Sally Hansen Instant Dry Nail Polish because it just dries so fast.
What advice do you have for aspiring musicians?
ABBY: I would say just trust your instinct and take advice, but don't take that advice to be the absolute rule of thumb.
What's next for the band?
ABBY: Our album is coming out March 1! We're doing SXSW and we have a record release show in LA on March 1.
Read More:
This Editorial Nail Artist Is Taking Over Instagram Feeds Everywhere
Blushcon Makeup Artist Jenny Bahn Reveals Her Favorite Lip Color
Model Iesha Hodges Told Us Her Beauty Secrets — And We're Still Recovering
Read more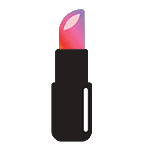 Back to top