Step Into the New Year With This Glamorous Rhinestone Makeup Look
December 16, 2019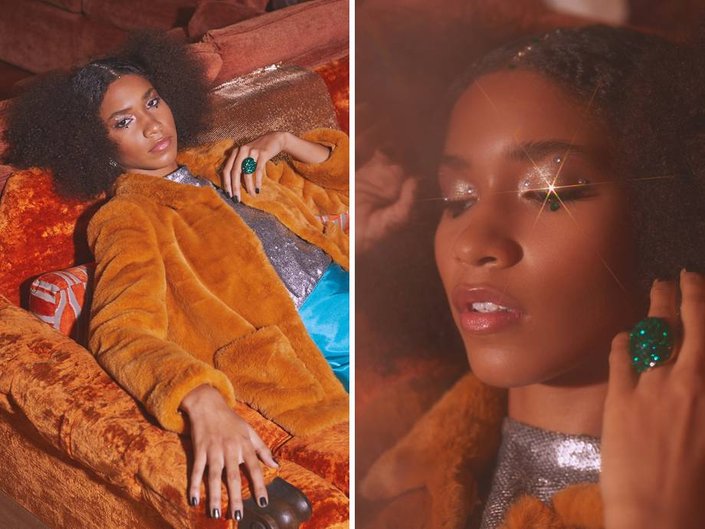 Give us all the bedazzled eyelids and rhinestone-studded eyebrows because we're convinced one beauty trend we'll never get sick of is rhinestone makeup. We're always looking for different ways to incorporate these star-studded stones into our looks because it's so fun and utterly captivating. This year, we want to ring in the new year with a rhinestone makeup look that's one for the books. Trust us when we say it'll be a crowd favorite at your NYE event. Ahead, we tapped professional makeup artist Jonet Williamson to help us get the look.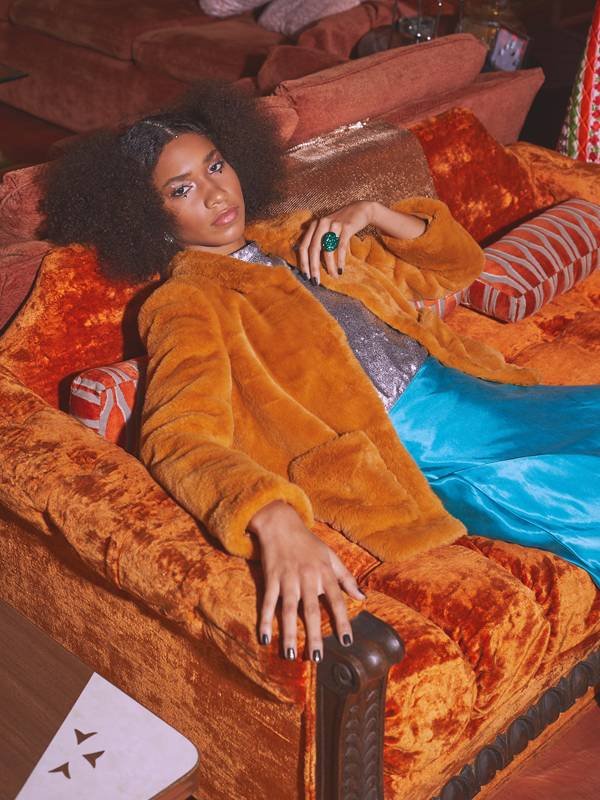 How to Get the Look STEP 1: Prime Your Eyelids A makeup look is only as good as it lasts, so to ensure your rhinestones stay put all night long, use the mini Lancôme Prime It Boost It Eyeshadow Primer that comes in the limited-edition Color Design Eyeshadow Palette. You're going to use this palette for your eyelids later on, so reach for this waterproof primer that prevents creasing, smudging and transferring.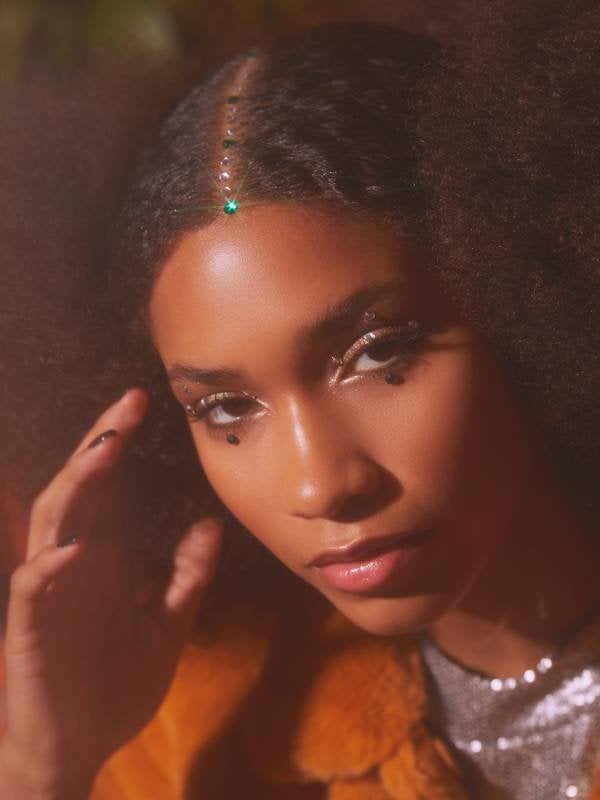 STEP 2: Apply Your Transition Eyeshadow Williamson recommends using the matte brown color called Drip in the Urban Decay Honey Palette to act as your transition shade. Apply the color in the crease and outer corner of your eyes.
STEP 3: Fill in the Eyelid Fill in your entire eyelid all the way up to the brow bone, using the green shade Magnetise Moi in the Lancôme palette. Williamson recommends wetting your eyeshadow brush before applying the shade to give a pretty, pigmented iridescent finish.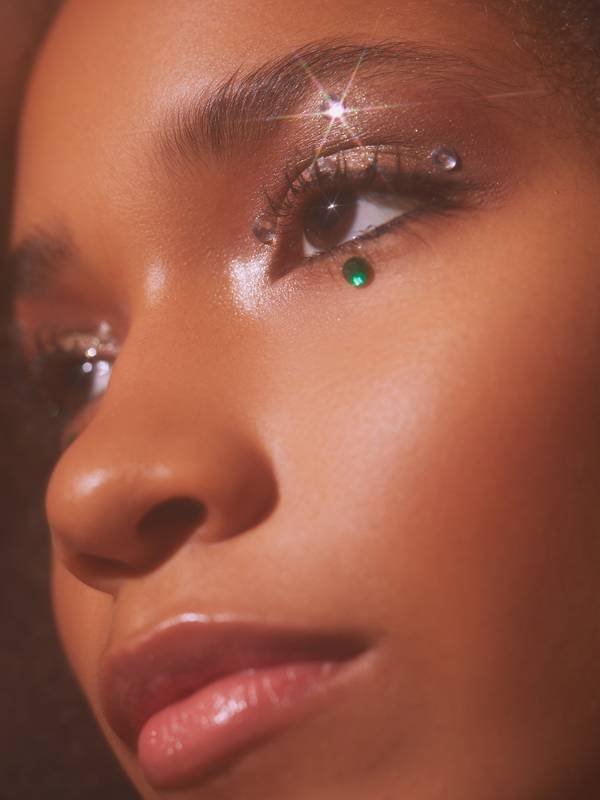 STEP 4: Add More Depth With Eyeliner and Mascara To add more depth and dimension to the look, Williamson advises going in with a matte brown eyeliner, like the Urban Decay 24/7 Glide-On Pencil in Bourbon, on the waterline and outer edge of the upper lash line. Then, coat your lashes with the L'Oréal Paris Bambi Eye Lasting Volume Mascara.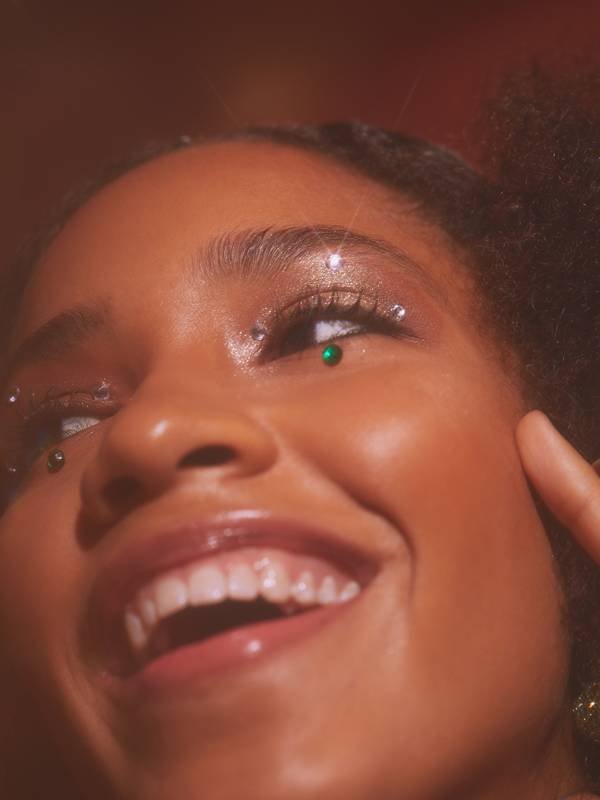 STEP 5: Highlight Your Inner Corner  Highlight the inner corner of your eyes using the gold shade Moon Frost from the Lancôme palette. To make the eyes pop a little bit more, Williamson recommends applying this shade to the center of the lid using either a wet shadow brush or your finger.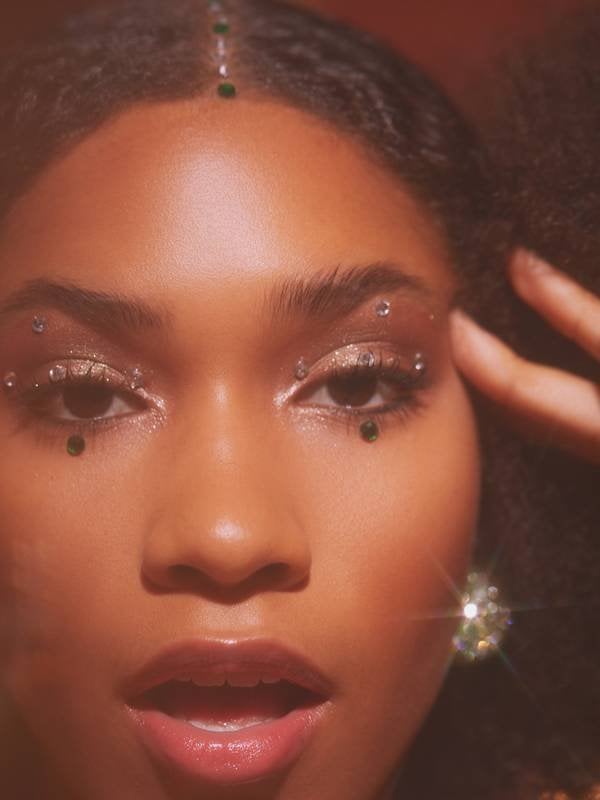 STEP 6: Add the Rhinestones Last but not least, it's time for the rhinestones. Feel free to add rhinestones wherever your heart desires, but if you want to recreate our look, Williamson placed them in very specific areas around the eyes to keep them balanced and not too overbearing. "For placement of the rhinestones, you want to think about where your pupil lands when you're looking straight ahead," she says. You'll want to place the first rhinestone slightly off center from that point on your eyelid. Then, add another stone at the outer edge of your eye, one near the arch of your brow bone and one just above your inner corner. You can then go in and add a fun-colored stone to the center of your lower lash line and add rhinestones to your hair to bring the entire look together. To make the rhinestones stick, use an eyelash glue like the Ardell Duo Brush-On Adhesive With Vitamins.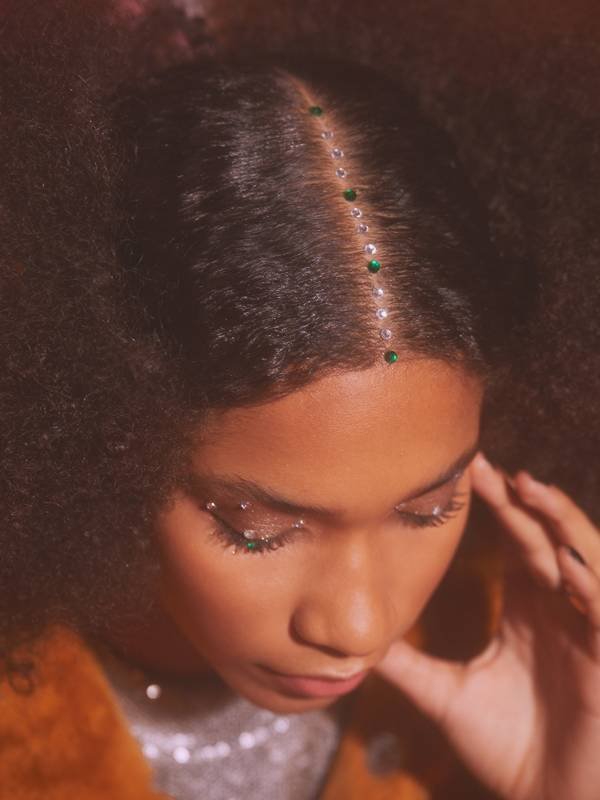 STEP 7: Use a Gloss to Finish the Lips Top off the look with a nude lip gloss like the Lime Crime Wet Cherry Lip Gloss in Bitter Cherry. It's a soft brown nude that won't take away from the eyes but will still be on-theme with all the sparkling vibes.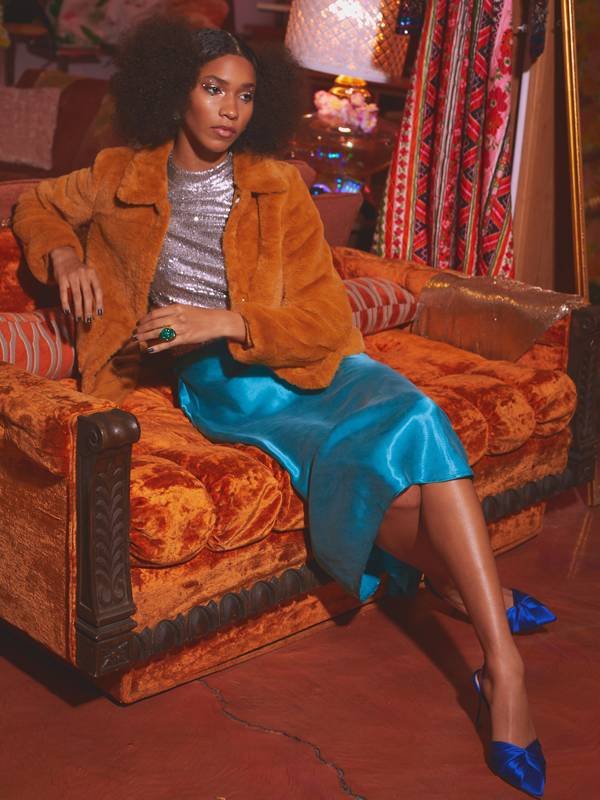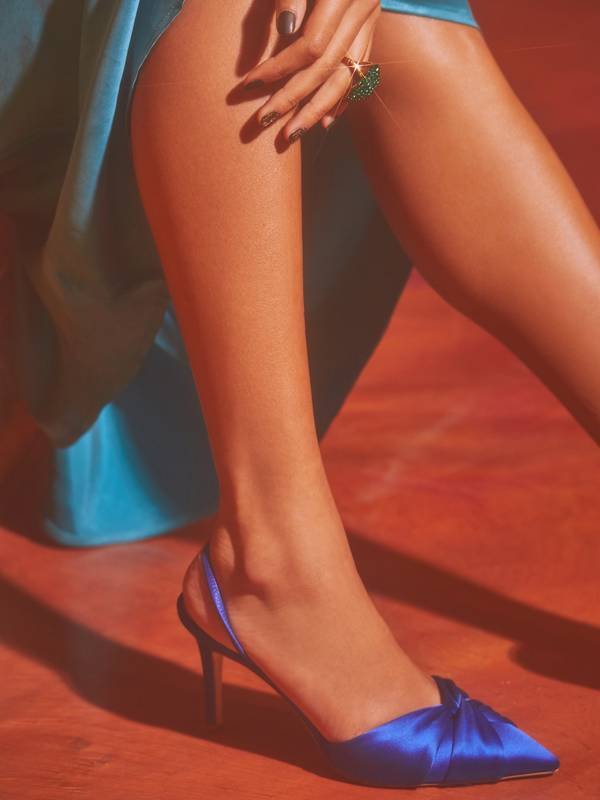 Read More:  5 Golden Honey Makeup Products We Can't Stop Buzzing About 8 Cult Beauty Products With Unbelievably High Reviews Better Together: Lancôme Teint Idole Foundation and Oil-In-Gel Cleanser
Photographer: Chaunte Vaughn, Art Director: Melissa San Vicente-Landestoy, Makeup Artist: Jonet Williamson, Makeup Assistant: Nana Kumi, Hair Stylist: Kiyo Igarashi, Wardrobe Stylist: Mecca James-Williams, Visual Designer: Hannah Packer, Producer: Jessica Thiel, Production Assistant: Kaela Francesca, Model: Avi McClish
Read more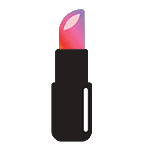 Back to top