The Best New Makeup Products to Shop Before 2021 Is Over
December 01, 2021
It's a brand new month, which means that new products are making their way onto store websites and shelves and into our makeup bags. These are the products Makeup.com's editors can't live without this December.
Alanna, Assistant Managing Editor
L'Oréal Paris Voluminous Noir Balm Washable Mascara
Voluminous, separated lashes is something I'm always after, which is why I was pumped to try out this new Noir Balm Mascara. It has a very defined brush that easily combs through lashes for a lifted and lengthened look. The best part? It's a clean, vegan formula that's made with 99% natural origin ingredients.
INNBeauty Project Glaze #6 Candy Cane
There's nothing like a holiday-inspired makeup product to brighten up your December day, and this new lip glaze in Candy Cane proves it. It has a sweet, peppermint scent and leaves behind a gorgeous high-shine finish with a hint of blue-purple iridescent sparkle. It also keeps the lips majorly hydrated, too, and can be worn alone or over a lipstick for a glistening touch.
Jaz, Senior Editor
Lancôme x Emily In Paris For The Love of Paris Eyeshadow Palette (Coming Soon)
If you're like me, you can't wait for Emily in Paris season 2 to come out this month and are on a mission to recreate Lily Collins' outfits and makeup looks. While my closet is nowhere near as opulent as her character's wardrobe, Lancôme has made it easy to mimic iconic Emily in Paris moments with a limited-edition collection which includes this eyeshadow palette. The 12 shades are grouped together to craft three Parisian-approved looks. I'm looking forward to playing with it for the holiday parties ahead.
Trinny London Eyetallics in Aurora
I've been a longtime fan of the brand not only for its skin-loving makeup products, but also because most of them are packaged in convenient stackables and can be applied with fingertips. Easy enough, no? Trinny's latest offering are four all-new Eyetallic shades just in time for the holidays (yes, there's a pattern here!). The cream-to-powder formula prevents glitter fallout and is buildable — go softer for daytime and pack on more for a night out. It's crease-proof too, thanks to ingredients like jojoba oil and shea butter so your eye look stays on point for the endless holiday fun.
Ari, Associate Editor
Giorgio Armani Beauty Eyes to Kill Eccentrico Holiday Palette
I love an all-over face palette for its versatility. You can create endless looks with this shimmering, multifaceted holiday release from Armani, from a berry smoky eye to rosy, luminous cheeks. It also has the prettiest champagne highlight shades that glow on every skin tone.
Makeup by Mario Perfecting Lip Scrub
If you're tired of sticky fingers from mixing up DIY lip scrubs, check out this sugar and coconut oil option from Makeup by Mario. The minimalist white tube makes application easy and mess-free, and the formula is perfect for sloughing away winter dryness. Plus, the formula tastes like candy!
Mary, Associate Editor
Urban Decay x Marvel Studios' Eternals Lip Eclipse in Knowledge
I'm a glitter fanatic year round, but I like to add extra sparkle around the holidays (who doesn't?) This limited edition lipstick gives your lips a subtle hint of sparkle with one swipe, but is also super buildiable to provide a wow-factor look. Scattered within the sheer deep berry bullet are flecks of multi-colored micro glitter. It looks great on it's own, but even better on top of your favorite lipstick.
I'm traveling quite a bit this holiday season, so I've been thinking about the near impossible task of packing lightly. While I struggle to cut back on clothing, this multi-use stick is a no-brainer to pack in my makeup bag. The creamy formula can be used as an eyeshadow, blush and lipstick, and I love that the easy to use stick format allows me to apply it where needed without a brush — so this singular product replaces four things I would typically pack! My favorite shade is this terracotta orange that feels cozy and warms up my fair complexion.
Caitlyn, Assistant Editor
Valentino Beauty Dreamdust Eyeshadow
The holiday season is here, which means it's time to start doing the most. No makeup product embodies my holiday spirit quite like the Valentino Dreamdust Eyeshadow in Emerald Queen. This green, multi-reflective glitter eyeshadow packs some serious pigment onto your lids and delivers all the dazzle and none of the fall out. Catch me pairing this shimmery shadow with a bold red lip at my next holiday get together.
Hero Cosmetics Rescue Balm + Red Correct
Cold and bitter winter weather chaps my skin like no other and while a good moisturizer can do the trick to soothe the pain, sometimes I need a hand in keeping redness under control. Enter: the Hero Cosmetics Rescue Balm + Red Correct. This color-correcting green cream evens out my blotchy skin tone and helps me prep for makeup.
Alyssa, Assistant Editor
Lancôme Must-Have Mascara Vault Set
As a long-time fan of Lancôme mascaras, this vault immediately caught my attention when browsing through holiday sets. It's the perfect gift for someone in your life who loves testing new mascaras or a great way to stock up for yourself at an excellent value.
Boy Smells COPAL FANTÔME Candle
I've yet to meet a Boy Smells candle I dislike, but this one just might be my favorite to date. It's warm, cozy and comforting 一 and there's something incredibly nostalgic about the scent. For me, it brings back memories of family ski trips during the holiday season. The clove mixed with woods and leather is a beautiful reminder of the wood burning fireplace at the ski lodge 一 it's a spot-on representation of the best parts of winter.
Read more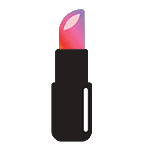 Back to top