11 Makeup Products Editors Are Obsessed With This December
December 03, 2019
It's a brand new month, which means a new round of products is making its way onto store shelves and into our makeup bags. These are the products Makeup.com's editors can't live without this December. 
Lindsey, Content Director
Some people like lengthening mascaras. Others like volumizing ones. I like both, which explains my love of the latest L'Oréal Paris offering. Bambi is designed to give you the doe-eyed lashes akin to the beloved Disney character. I'm not sure I'd say my eyes rival Bambi's, but they definitely look more open and awake. Plus, I love that this mascara stays put all day and doesn't flake. 
Lancôme Dual Finish Highlighter Palette Holiday Edition
I never know what color highlighter I'll want to wear until I pick out my outfit and do the rest of my makeup, which is why options are key. With three reflective shades — a gold, rose and peach — this limited-edition palette lets me mix and match with ease. The illuminating powders somehow feel creamy on my skin but also last for hours, so I never have to worry about touching up, making them perfect for the busy holiday season.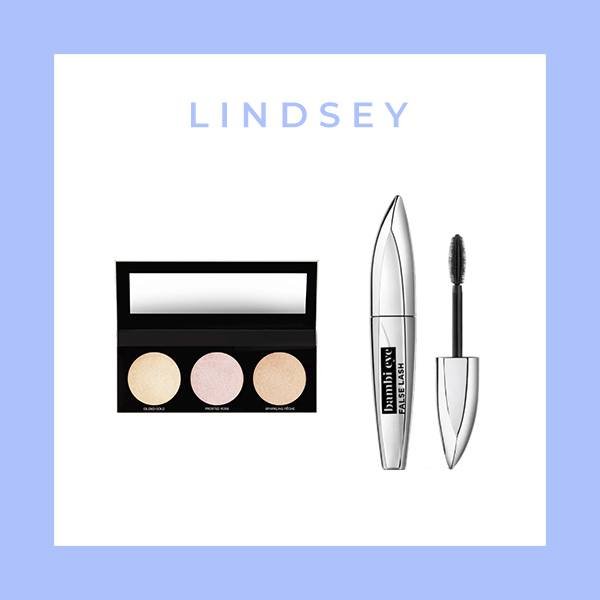 Alanna, Associate Editor
NYX Professional Makeup Born to Glow Radiant Concealer
If you're anything like me and suffer from sad, dark under-eye circles (thank you allergies and genetics!), a brightening concealer is a must-have. That's why I was so pumped when NYX dropped its brand new Born to Glow Radiant Concealer, specifically designed to lift, brighten and cover discoloration. I'm happy to say that my dark circles ain't got nothing on this radiant formula, and I'll never turn back. 
The combination of luxury and night florals doesn't get much better than Reine de Nuit by Byredo. This perfume has notes of blackcurrant, saffron, incense and patchouli for a seriously striking scent that I can't stop wearing. It's elevated and perfect for the holidays.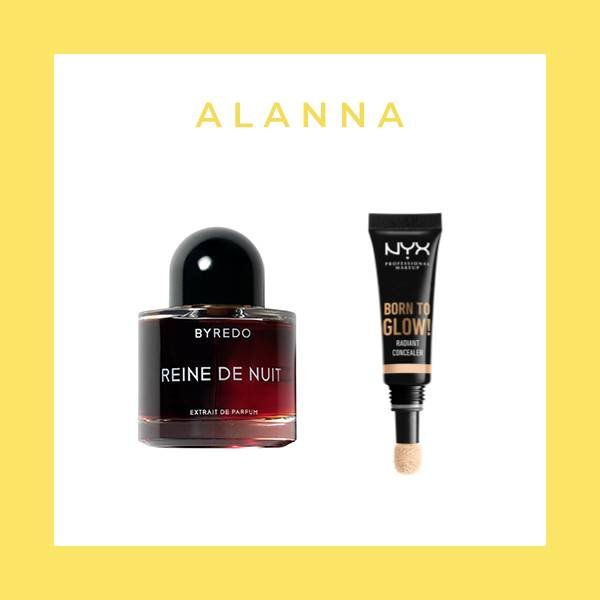 Jessica, Associate Editor
Maybelline New York Cheek Heat Gel-Cream Blush
I love blush more than the average makeup person — I feel like it really warms up your face and completes a makeup look. That's why I was so excited to try the new Cheet Heat Gel-Cream Blush from Maybelline New York. Such a little bit of this product goes a long way in giving your cheeks a natural flush of color. It's lightweight and blendable, allowing for easy application with your fingers in seconds. I've been using it with a full face of makeup or on it's own with only my CC cream, and I'm obsessed with how it looks either way. 
For the next — oh I don't know — four months, I'm going to be looking for any and all hydrating products to save my chapped lips. As an avid lipstick-wearer, there's nothing I hate more than ruining a nice makeup moment with flaky, parched lips. This lip therapy treatment boasts hydrating, smoothing and plumping abilities for the ultimate trifecta, so you can bet I've been applying day and night to keep my pout looking its best.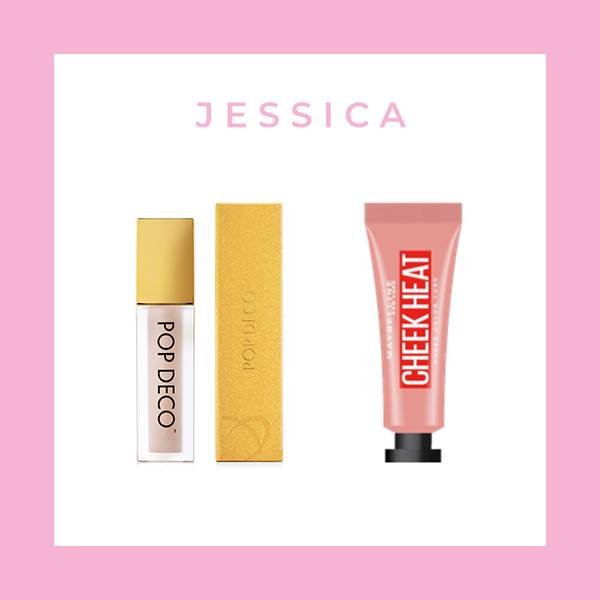 Genesis, Assistant Editor L'Oréal Paris Elvive 8 Second Wonder Water Lamellar Hair Treatment
Admittedly, as someone who is obsessed with all things makeup and skin care, my hair doesn't always get the attention and care it probably deserves. Luckily, this Elvive Wonder Water has been a serious game changer. With the ability to revamp my hair in as few as eight seconds, it's everything I need to get silkier, shinier and healthier-looking hair without adding more time to my already-extensive beauty routine and without breaking the bank.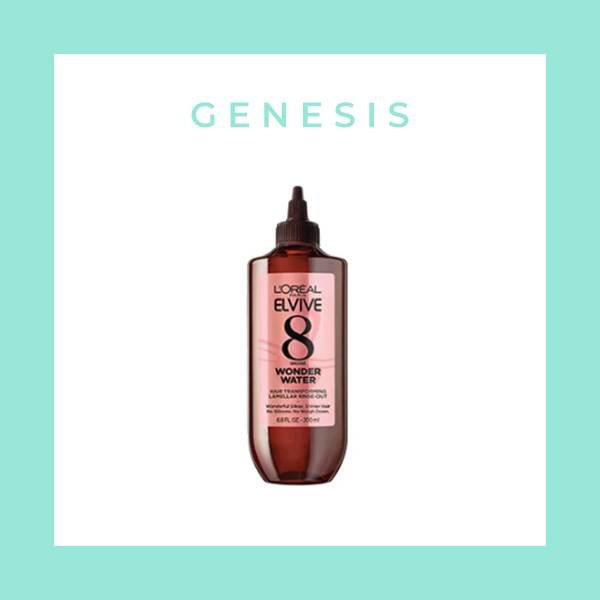 Samantha, Assistant Editor
I love perfectly painted nails as much as the next person, but when it comes to actually sitting down and giving myself at-home mani, the result is, well, sub-par. It's not that I have difficulty painting my nails. The trouble is actually getting myself to sit still long enough for them to dry. It's really difficult, you guys. To keep my mess-ups away, I've turned to the new Essie Express-E line. The polish dries ridiculously quickly and has completely revolutionized my manicure game. Plus, with 40 shades, I can switch up my look depending on my mood. I'm happy to report that since introducing these polishes to my stash, I've had long-lasting and smudge-free manicures all season. 
Lune & Aster Destination Nudes 
When it comes to eyeshadow, I'm typically a one-and-done kind of girl. I normally gravitate to one, shimmery color that I can swipe on quickly. But, sometimes I like to take it up a notch, especially with the holidays around the corner. On days when I'm looking to up the ante on my eyeshadow game, I've been turning to the Lune & Aster Destination Nudes palette. It's an easy-to-use, all-in-one palette with 12 nude shades that breaks down into four separate eyeshadow looks. Each group, or look, has a lid shade, a crease shade, a contour shade and a pop shade to help take the guesswork out of application. I'm a mega fan, and I know you will be, too.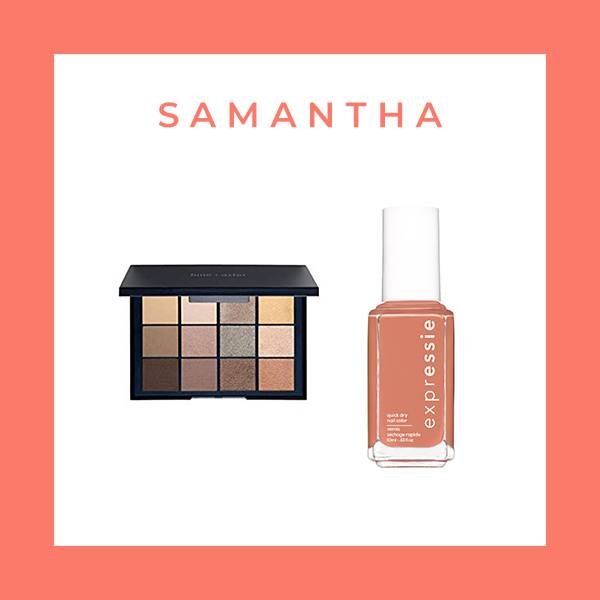 Jillian, Social Media Editor
Maybelline New York Dream Radiant Liquid Hydrating Foundation
With my fair complexion, it's pretty much a given that I need to adjust foundations in the winter. Not only do I go a shade lighter, but my skin turns into the Sahara, which means it's *so* important for me to find a foundation that can work with my dry skin. Enter the new Maybelline Dream Radiant Liquid Hydrating Foundation and my winter makeup dreams have come true. The liquid texture and the infusion of hyaluronic acid and collagen keeps my skin moisturized and supple through the majorly cold NYC weather, and the liquid texture is perfect for avoiding patchiness. I'm sold.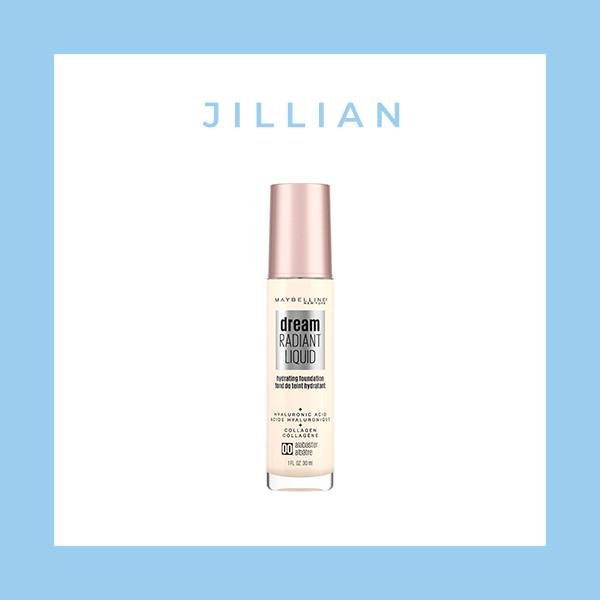 Read More: 
6 Classic Nail Polish Shades to Buy
The Right Way to Remove Waterproof Mascara
The Best Drugstore Face Powders
Read more