10 Makeup Products to Add to Your Cart Before 2022 Is Over
December 01, 2022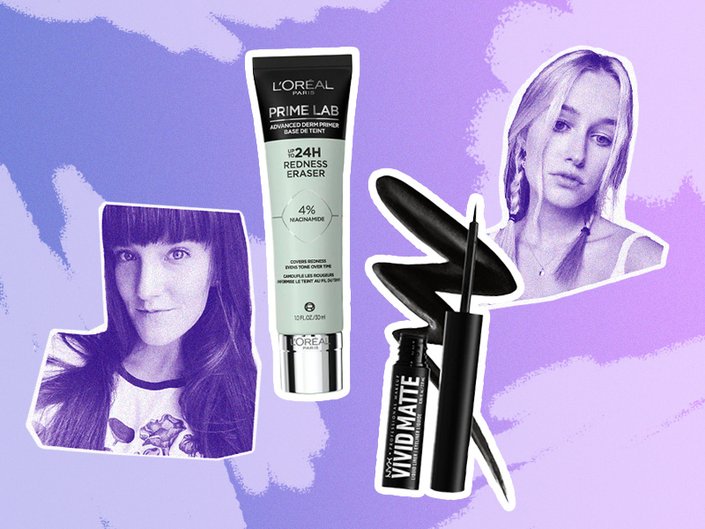 It's a brand new month, which means that new products are making their way onto store websites and shelves and into our makeup bags. These are the products Makeup.com's editors can't live without this December.
Victoria, Content Director
Recently, I've been finding myself drawn to gourmand fragrances — especially those with subtle notes of vanilla. Dulce Eau de Parfum has that warm and comforting vanilla sweetness without being overpowering or smelling like cake frosting. It's rounded out with hinoki wood and musk, giving it a slightly spicy edge. It's definitely going to be one of my go-tos through the holiday season.
I'm prone to redness, but I hate layering on tons of foundation and concealer to even out my skin tone. I prefer to see my natural skin shine through — but just with a little less rosiness. That's where redness-reducing primers really come in handy. This new primer from L'Oréal Paris helps neutralize redness and is formulated with 4% niacinamide to improve the appearance of skin. It's also non-comedogenic (so you don't have to worry about it clogging your pores!) and provides a blurring effect to the surface of the skin.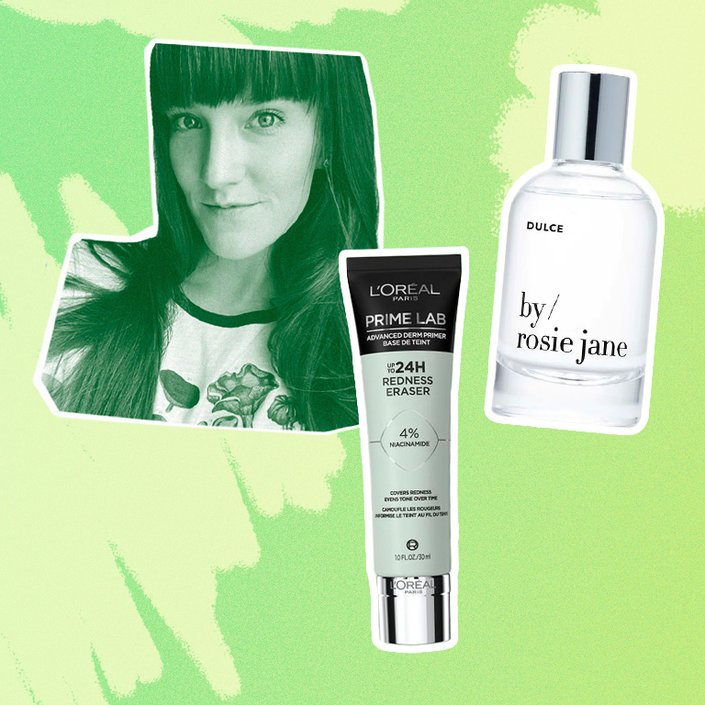 Alanna, Assistant Managing Editor
Winged liner is my weakness, so I was super excited to learn that the cult-favorite matte liquid liner from NYX Professional Makeup was back and better than ever. The super pigmented formula glides effortlessly on the upper lash line, and the felt tip is as precise as ever, making application a breeze. I know I'll be incorporating this into my everyday winged liner routine, and I'll probably never go back!
Y2k is truly back in action with this new makeup pouch. I love using plastic cases to travel with my makeup simply because it's a mess-free option; they're easy to clean and you'll never have to worry about makeup stains or smudges. All of my travel makeup products and brushes fit easily in the roomy compartment, and now I can't wait to pack it up for my next trip!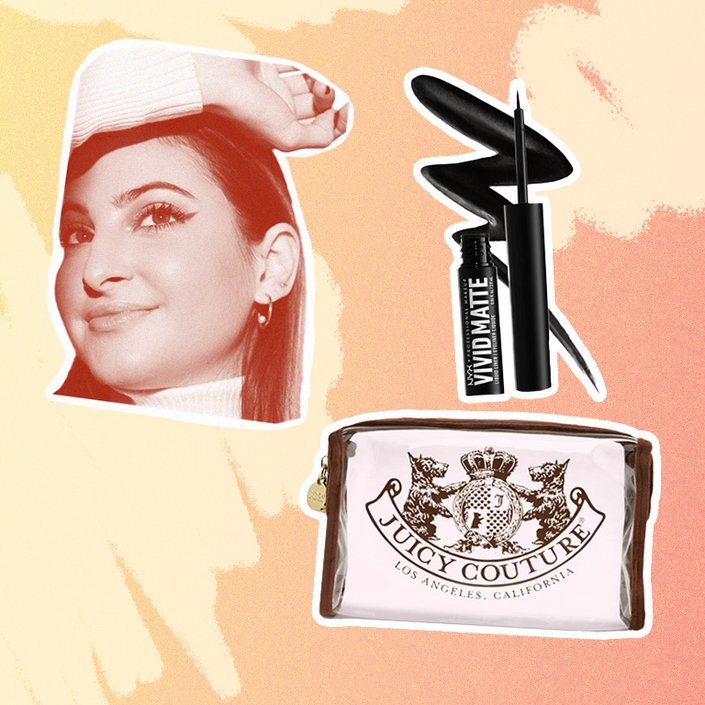 Ariel, Editor
I'm not normally a foundation person, especially not a full-coverage one — I usually prefer applying lightweight skin tints and spot-concealing as needed with a higher coverage formula. This foundation by YSL has been in my makeup rotation a lot lately though. I like to use one light layer all over my face, blend it with a flat-top brush or my fingertips, then build coverage as needed. It makes my skin look even and flawless with just a single layer, plus the SPF 30 gives me some added sun protection. I use the shade LN1, which is a close match to my fair skin with yellow undertones. The foundation lasts all day on me, with very minimal transfer and a semi-matte finish.
I've recently gotten into color-correcting, even on minimal makeup days. If I'm going for a really natural look, I'll just tap this peachy color correcting cushion on the dark circles under my eyes and blend it really well with my fingertip without even applying any concealer on top — that's how good this stuff is at brightening and evening out my skin. (If I do want more coverage, I will add a little concealer.) The texture is lightweight and easy to blend, and it layers seamlessly if you do apply makeup on top. Aside from applying it to my dark circles, I also use it to color-correct breakouts and acne scars. I find the light orangey color does a better job of disguising the dark, reddish-purple and brown marks than a green corrector does.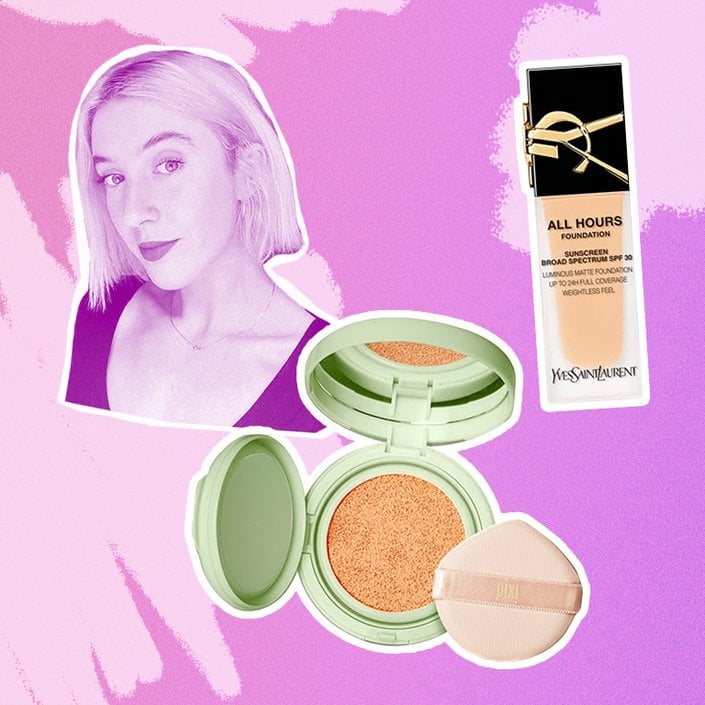 Jordan, Associate Editor
Every winter, sunless tan products become a mainstay in my beauty routine and right now I'm loving this water-based mousse from L'Oréal Paris. As someone who tends to tan easily during the summer, I'm always looking for a natural-looking self-tanner like this one to give me a sunkissed bronze glow during the colder months. My favorite thing about it is how lightweight it feels on my skin. It's easy to apply, gliding on smoothly for a streak- and splotch-free finish.
Anyone who knows me knows I'm obsessed with trying out new cream blushes. The newest one in my rotation is the Summer Fridays Blush Balm Stick, which can also be used on your lips. It provides a sheer, subtle hint of color that's perfect for everyday wear. I also love the hydrating feel of the hyaluronic-acid-infused formula.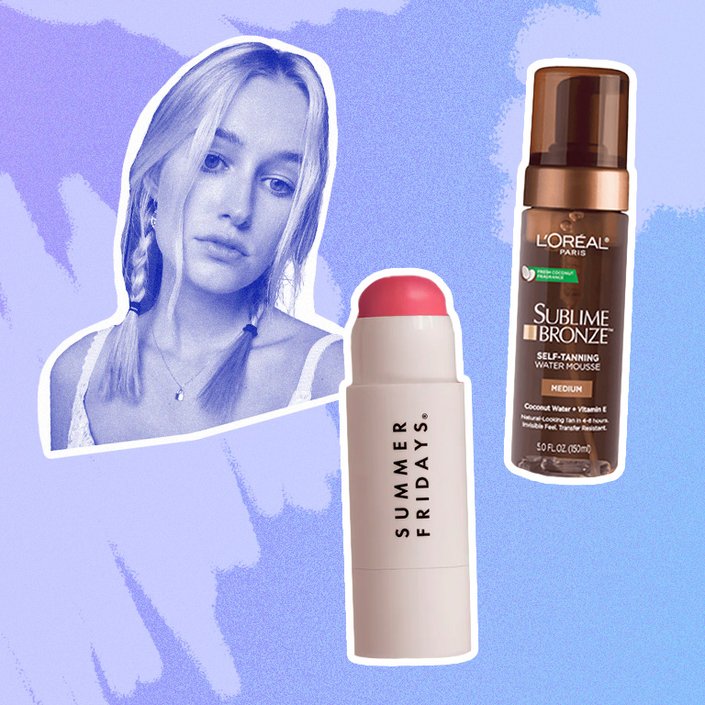 Kat, Social Media Editor
If you're a fan of floral scents, Prada's newest fragrance is for you. Paradoxe is a floral ambery fragrance with notes of tangerine essence, pear and amber accord. This combination makes for a delicious, intoxicating fragrance that's gotten me so many compliments. It's a surprisingly warm, sweet scent that I know I'll be reaching for throughout winter.
While I'm usually not a fan of lip plumpers, this Makeup By Mario Lip Serum has really made me think twice. If you're also hesitant about lip plumpers, I found that the plumping sensation with this one isn't too strong. It's packed with ingredients like avocado oil, argan oil, kiwi oil and shea butter, which has done wonders for my dry lips. The part that sold me is the fact that it's so glossy, so it's perfect for fans of glossy lips.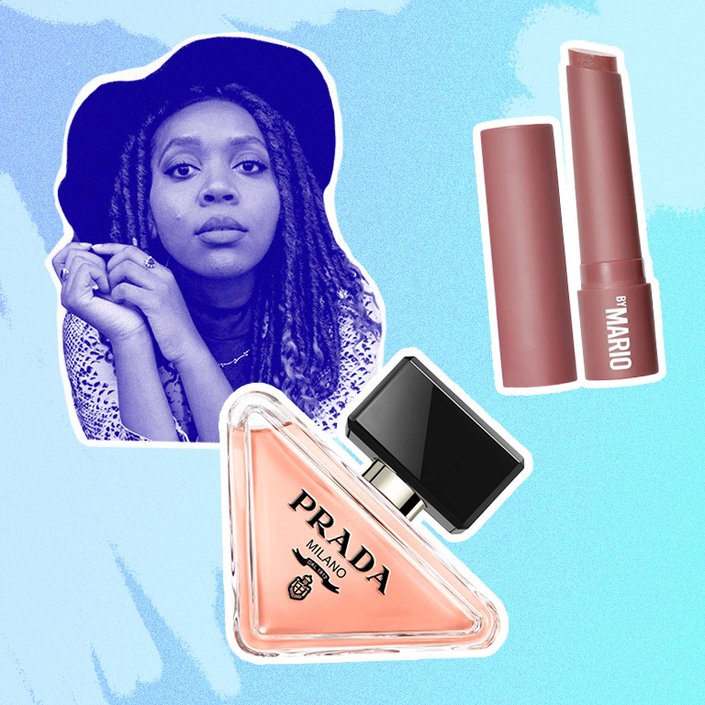 Read more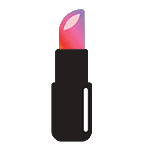 Back to top