Valentine's Day Makeup Bouquets Are So Much Better Than Flowers
February 05, 2019
Valentine's Day is a little overrated, sure. The cards are kinda cheesy, the obligatory lovey-dovey Instagram posts are a lot to handle and Sweethearts don't really taste that good. But one thing about the holidays that we can get behind? Makeup bouquets overflowing with products from our favorite brands (and maybe a few flowers, too). Think, eyeshadow palettes, lipstick and sheet masks sitting in between a bed of red roses, and — if we're lucky — some chocolates. It's the stuff straight out of your dreams, so obviously, it's the sort of makeup gift that'll make the best impression of all.
To help inspire your very own DIY sesh, we sorted through the hashtag #MakeupBouquets on Instagram (a casual 13,000 results, mind you) to bring you the best options. Ahead, check out five makeup bouquets sure to get a whole lot of love on the 'gram.
OPTION 1: The Not-So-Little DIY Makeup Bouquet
Have a unique set of skills that specifically include patience and creativity? If so, check out this DIY makeup bouquet video by @everyday_heidi on Instagram. The DIY-er shows you how to use bouquet wrapping paper to create the base, how to make beauty products resemble flowers and how to bring it all together as one luxe-looking gift. If you'd rather watch the full step-by-step tutorial, check out the how-to video via Heidi's YouTube page, here.
OPTION 2: The Professional Makeup Bouquet
If you'd rather pay someone else to bring a makeup bouquet masterpiece to life, that's also an option, though it might require a few phone calls or serious Internet research. You'll have to find a special florist and you'll definitely have to supply the makeup, but otherwise, the work is out of your hands. If you happen to live in Malaysia, this delivery service will get the job done well.
OPTION 3: The *Extra* Extra Makeup Bouquet
For those of you who plan on doing the absolute most, take inspiration from this intense bouquet full of Huda Beauty, roses, a little stuffed teddy bear and a heart-shaped balloon that says "I love you" (obviously, proceed with caution on the latter).
OPTION 4: The Fragrance Bouquet
Perhaps you have a fragrance connoisseur in your life, or maybe someone who already has way too much makeup. This perfume bouquet is so pretty, your partner or friend will have a hard time taking it apart. Pair it with a handwritten note for a gift so good, they'll never forget it.
OPTION 5: The Flower & Makeup Lover's Dream-Come-True Bouquet
So maybe you want a half-and-half ratio of flowers to makeup because your partner really, really likes both (same). This calls for a pretty mix of flowers that can live on their own and an array of quality beauty products that scream quality over quantity.
Read more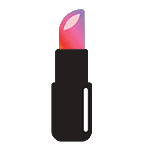 Back to top