MCM: Meet Beauty YouTuber Victor Ramos
June 03, 2019
Part makeup guru, part life-sized doll, Victor Ramos is someone you should've been following on the 'gram — like yesterday. Not only are his looks fierce, but he's also a consistent advocate for representation in the beauty community for both male beauty bloggers and people of color. If he looks familiar, it might be because he recently starred in NYX Professional Makeup's Off Tropic campaign, and he's just getting started. We recently caught up with Ramos, and he dished on his daily makeup routine, the biggest pinch-me moment in his career thus far, and what makeup means to him.
SKIN CARE
My skin-care routine is all about cleansing, toning, essence, moisturizing (face, neck and eye).
HAIR
I typically moisturize my hair first, curl it with a barber's sponge, spray it with olive oil spray and finish off with a little hairspray to prevent any frizz.
MAKEUP
I'm all about a full-coverage finish and polished brows. I've also been obsessed with colorful cut creases, big lashes and — of course — glowing, bronzed skin lately which is part of my signature look.  
Do you wear makeup regularly or mostly for pictures and photoshoots?
I don't wear makeup regularly. I like my skin to be able to breath because the makeup I wear for content is a little heavier, but I do wear it on the street if I shoot early in the day.
Biggest pinch-me moment in your career thus far?
My biggest pinch-me moment has to be being approached for a campaign that will be launching in June for Pride.
What's your favorite makeup look you've created?
My favorite makeup look I've created (that made it on Instagram) is my birthday look. It's simpler than most of the looks I've done lately. I felt everything blended and complemented each other so well! But to be honest, my best looks never make it to social media. I always create my best work for events, and I think it's the weirdest thing; it must be the lack of pressure of truly having to create something that looks good in pictures.
Your best advice for aspiring makeup artists and YouTubers?
My best advice for makeup artists and online personalities is to evolve your artistry with the times and study the business side of this industry. So many talented artists get left behind or are taken advantage of, so it's important to know all aspects of the industry and stay current without sacrificing what makes you you.
What's the makeup trend to watch in 2019?
2019 is all about color. This year has encouraged me to experiment, as social media has truly pushed creators to be at the forefront of trends if we want to have an impact.
What's a day in your life like?
A day in my life varies — I always make time for the gym, lots of emails and then it depends if it's a filming day, an Instagram post day or an event day. A lot of people think makeup and social media are easy, but filming and posting require so many hours of your time. Editing can take 4-6 hours for YouTube videos, and doing my makeup alone can take about 4 hours if I'm doing a more intricate look.
Who is your muse?
Lately I've been obsessed with female rappers like Cardi B, City Girls and Megan Thee Stallion. They push the envelope in terms of makeup, fashion, and in all honesty, black urban artists are rarely credited for creating trends even though a large majority of current and past trends come from black urban culture.
What music do you listen to while doing makeup?
I tend to listen to Hip Hop, '90s-early 2000s R&B, and I love a pop hit here and there.
Makeup is _____________?
Makeup is an artistic expression of your personality.
Read More
WCW: This Pop Rock Trio Is Serious Squad Goals (With the Makeup to Match!)
Model Iesha Hodges Told Us Her Beauty Secrets — And We're Still Recovering
Read more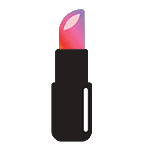 Back to top