Beauty Q&A: What Is a Foundation Oil?
February 21, 2020
There are dozens of foundation types out there, including CC creams, powder compacts, mousse formulas and more. If you have dry skin, you know that the more hydrating the formula, the better, and that's where foundation oils come in. Foundation oils work just as well as mixing your foundation with oil, but they save the extra step and application time. Ahead, we tapped NYC-based makeup artist Mary Irwin for her take on foundation-oil formulas. Here's what you need to know. 
What Is a Foundation Oil?
According to Irwin, foundation oil is a magical creation. "This type of formula gives coverage and hydration but makes it feel like you're not wearing anything at all," she says. If you're dry or have combination skin and tinted moisturizer isn't doing the trick, a foundation oil might be the way to go.
How to Apply a Foundation Oil
Foundation oil is best applied with your hands. "You want the heat from your hands to really warm up the oils in the product so you can press them into your skin," says Irwin. Try the Kosas Tinted Face Oil Foundation for a lightweight but extremely hydrating finish. If you don't want to stray from your current favorite foundation and don't mind the extra step, try mixing the formula with the NYX Professional Makeup Hydra Touch Oil Primer for a similar effect.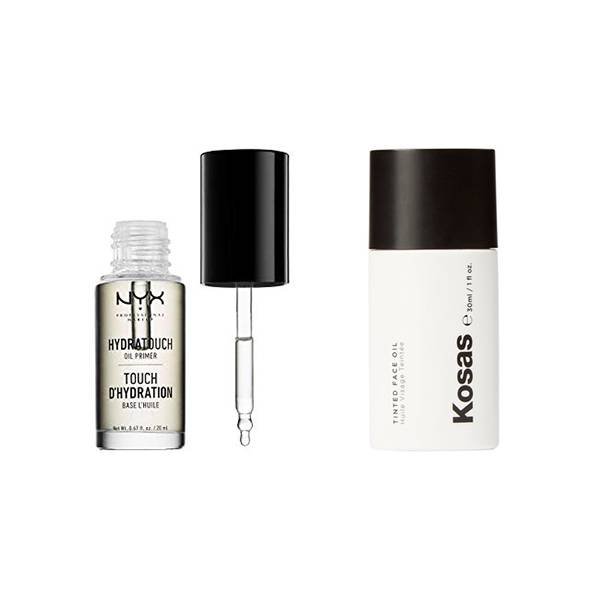 Who Should Avoid Using Foundation Oils?
"Foundation oils aren't always the best for already-oily skin," says Irwin. "The added moisture and oil can fight with what's already in the skin and slide right off." This means you'll want to try foundation oils only if you're searching for that extra hydration.
Read More:
The Best Full-Coverage Concealer Pots
11 Products That Will Give You the Glowing Skin of Your Dreams
We Love These Natural Hair Instagram Accounts and You Will, Too