#WCW: Instagram-Famous Venus ET Fleur Founder Seema Bansal
November 29, 2017
Roses are a special treat. Wilted roses in stinky flower water are the exact opposite. Venus ET Fleur founder Seema Bansal agrees, which is why she completely reinvented our relationship with floral arrangements. Instead of basic bouquets, she creates gorgeous luxury collections that can survive for a year — and look and smell just as good on day 365 as day one. These magical arrangements don't need water or maintenance, but what they do need is to be shown off on Instagram.
We had a chance to speak with Seema to learn about the story of the company, her makeup must-haves and to find out what beauty means to her.
Can you tell us the story behind Venus Et Fleur?
When we were dating long-distance, my boyfriend (now fiancé), Sunny, sent me flowers on Valentine's Day. When they arrived, they were wilted and looked horrible, despite the large price tag. It was a huge disappointment. We knew there had to be another solution to impressing your loved ones in the floral market — so we created Venus ET Fleur. We feel that our brand has filled this void in the marketplace with "what you see is what you get" arrangements that are long-lasting for up to a year and beautiful!
What moment in your career are you most proud of thus far?
There have been so many proud moments — but I would have to say that watching the company grow and receive so much organic love from our clients and celebrity fans has been amazing. Also, we love that our brand has been a part of some of our customers' biggest life milestones (i.e. gender reveals, proposals, weddings, etc.). This is why we continue to do what we do.
What's your favorite makeup product? Is there one that you can't live without?
I'm obsessed with Tatcha. Can't live without their Camellia Cleansing Oil. I love Drunk Elephant Lala Retro Whipped Cream. I'm loving Glossier Boy Brow in Brown as well as their Rose Balm Dot Com. Anastasia Brow Wiz Pencil in Ebony. Urban Decay Naked Heat Palette — seriously obsessed, it's my absolute favorite. My favorite lip color is Kat Von D lipstick in Lolita. YSL Glossy Stain Lip Color in #29 (Rose Forreau). I love L'Oréal Paris Voluminous Mascara in Super Black, and MAC Powder Blush in Sunbasque.
Aside from your wallet and phone, what do you keep in your purse at all times?
My makeup bag, of course! I always have a notepad, a Venus Et Fleur pen, Mentos mints (they are the best) business cards and rose face spray.
What does beauty mean to you?
I think beauty starts with being happy and confident in your own skin.
What advice would you give to your younger self, if you could?
I would tell myself to never give up and that persistence pays off. Success isn't a race, and we all have our own journey; we have to put trust in it.
What's your ideal Venus Et Fleur arrangement — if you had to choose only one?
I can never choose one! Our new Velvet Gemstone collection that is my latest obsession! We have them in Ruby Red, Sapphire Blue, and Emerald Green — they just look so rich and are luxurious! I'm also obsessed with our Pink Suede box with blush roses and the Le Clair Vint-Cinq with Blush, Lilac or White roses.
What's next for Venus Et Fleur?
We just opened our LA office and are excited to offer same day-delivery in both NYC and LA metro-areas, with more locations to come! We will be doing a lot more collaborations, pop-ups and have a lot of exciting products coming out for 2018!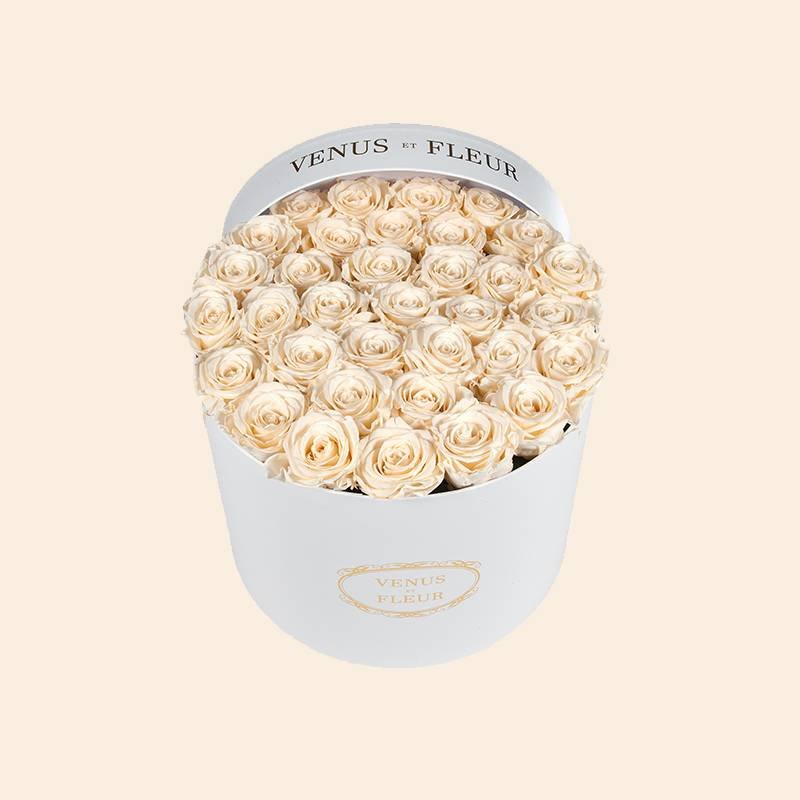 Read More:
#WCW: Beauty and Lifestyle Influencer Caila Quinn
#WCW: Carol's Daughter Founder Lisa Price
#WCW: Skincare Executive Brenda Wu
Read more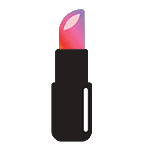 Back to top