#WCW: Beauty and Lifestyle Influencer Caila Quinn
November 08, 2017
#WomanCrushWednesday celebrates our favorite beauty influencers.
If you've stalked Caila Quinn's Instagram page, you've been flooded with a gorgeous, addictive array of style, food and beauty inspiration. Not only is she the master of curating the perfect Insta feed, she's also one of our favorite beauty mavens to learn how to get luscious looking hair, natural yet photo-ready makeup and healthy, glowing skin.
We reached out to Quinn to learn how she got her start as an influencer, why she started her blog and to find out what she keeps in her purse at all times.
How did you get started as a beauty/lifestyle influencer?
After college, as most do, I jumped into a corporate work space and would find myself looking forward to anything creative outside of the office. Sampling beauty products in subscription boxes, trying fresh workout classes, and entertaining friends — I think I was a blogger in the making. After being on Season 20 of ABC's The Bachelor, there were a flood of questions in my inbox, the "where is that from"-s and "what do you use"-s were piling up, and I found myself loving helping people and sharing my story. Beauty and lifestyle felt like a natural fit!
Tell us about your blog.
I started withlovecaila.com a little over a year ago as a space to share dating stories with women beginning a new chapter of their life. Simple and sweet, the blog has grown with me and now includes beauty tips and entertaining and style inspiration!
What moment in your career as you most proud of (thus far)?
One of the moments I am most proud of in my career would be from this past summer when I traveled with a beauty brand for the first time. Rituals Cosmetics selected me to be a brand ambassador and fly out to their headquarters in Amsterdam for a week. As a blogger, it is a proud moment when you get your first international work trip and having a brand that promotes wellness and joy in our everyday routine made it even more personal — because that's something I believe in, as well.
What's your favorite beauty product at the moment?
At the moment, my favorite beauty product is this Moroccanoil defense styling spray and their mending creme for my ends, too. Aside from loving the scent and the stylish teal bottle on my bathroom sink, it's super simple to use — I just spray it on towel-dried hair after showering and the blow dry finish is less frizzy.
If there was one more thing, for the last year I have been obsessed with the Phlur fragrance collection. I really think everyone needs to hear about it. It's a no-frills brand that just delivers a personal luxurious scents. Love, love it.
Aside from your wallet and phone, what do you keep in your bag at all times?
I never leave the house without my Hello Flawless Honey Powder and a pack of vintage peppermint gum
What does beauty mean to you?
Beauty means loving yourself and radiating that joy onto others.
Read more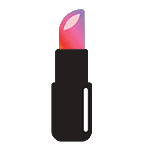 Back to top