How to Effectively Remove Glitter Makeup, According to Makeup Artists.
December 21, 2021
It's the most wonderful time of the year — for glitter makeup! No holiday party or New Year's Eve look is complete without a bit of glittering eyeliner, a coat of shimmering lip gloss or a dusting of dazzling highlighter. While these sparkly accents add a special touch to your makeup this time of year, trying to remove every last trace of glitter from your face is rarely a joyful experience. To make the glitter removal process a tad bit easier, find three helpful tricks from professional makeup artists, below.
Tip 1: The Chunkier the Better
If the one thing holding you back from rocking glitter makeup is the removal process, celebrity makeup artist Terri Bryant recommends selecting a product with chunky glitter flecks. "Finer glitters tend to really latch on and don't lift off the skin as easily as chunkier glitters," she says. If you prefer the look of finer glitter, though, professional makeup artist Brittany Lo suggests keeping the glitter contained to your lips with a shimmering lip gloss (our favorite is the NYX Professional Makeup Gimme Super Stars! Plumping Lip Topper) because compared to other glittering products, it's relatively easy to remove without leaving much of a trace (if any).
Tip 2: Grab a Lint Roller
Before you grab your cleanser, Bryant suggests starting the removal process with a lint roller sheet. "For a full face of glitter, I gently roll one sheet at a time to lift most of the glitter from my skin," she says. This technique is especially useful for packed-on glitter looks (think high-intensity eye looks or glitter lips). Similarly, if you experience any glitter fallout during your makeup application, you can use tape to latch onto any flecks without ruining the makeup that's already in place. "While almost any type will work, I suggest medical tape because it works beautifully without the need to apply pressure," Bryant explains. "Light and gentle patting motions will do the trick."
Tip 3: Double Cleanse
Both Bryant and Lo agree that double cleansing is your best bet at removing every last fleck — but it must be done gently. "You want to avoid rubbing the skin, which just moves the glitter around the face," says Bryant. Start with an oil-based cleanser, like the
Kiehl's Midnight Recovery Botanical Cleansing Oil
, to break up the adhesive that holds the glitter to the skin. Follow up with another gentle cleanser or a cleansing mitt to effectively remove all the stubborn glitter. "Remember, it's a process and it's important to take your time when taking off glitter," says Lo.
Photography: Chaunte Vaughn, Associate Creative Director: Melissa San Vicente-Landestoy, Art Director: Hannah Packer, Associate Creative Producer: Becca Solovay, Visual Designer: Juliana Campisi, Associate Content Director: Sarah Ferguson, Makeup Artist: Jonet Williamson, Hairstylist: Akihisa Yamaguchi, Wardrobe Stylist: Alexis Badiyi, Digital Tech: Paul Yem, Photo Assistant: Sam Kang, Model: Shayne
Read more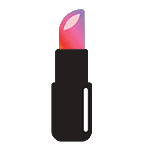 Back to top