How to Remove Glitter Makeup Without Irritating Your Skin
September 14, 2023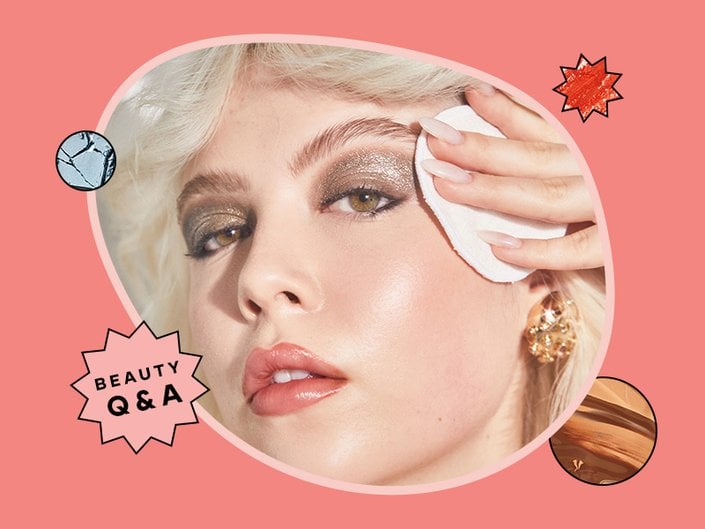 Glitter is easily one of the prettiest and simplest ways to embellish your makeup look — until it's time to remove it. It feels scratchy on the skin, it often leads to redness, and you're lucky if you can remove all of it in one fell swoop. With Halloween makeup looks just around the corner, and the holidays approaching soon after, you're going to have more and more occasions to wear glitter, so if there's a time to learn how to remove it properly, the time is now. To make the glitter removal process a bit easier and irritation-free, find four helpful tips from professional makeup artists, below.
4 Tips to Remove Glitter Makeup Safely
Tip 1: Make Sure You're Using Cosmetic Grade Glitter
The glitter that you use for DIY crafts or trendy nail art is not the glitter you should be using on your face — if you do, it's a sure recipe for irritated skin. The only type of glitter you should be applying to your face is cosmetic, skin-friendly formulas. If you need some recommendations, our editors love the Urban Decay Moondust Liquid Glitter Eyeliner; it's safe for the eyes and face, plus it quickly dries down with no fallout. If you're looking for a chunkier glitter, the Danessa Myricks Infinite Chrome Flakes provides the most gorgeous, ethereal glow, and has a self-setting, water-based formula.
Tip 2: Opt for Chunkier Formulas
If the one thing holding you back from rocking glitter makeup is the removal process, celebrity makeup artist Terri Bryant recommends selecting a product with chunky glitter flecks. "Finer glitters tend to really latch on and don't lift off the skin as easily as chunkier glitters," she says.
Tip 3: Use Tape to Aid the Removal Process
"The best way to remove glitter makeup is with an oil based makeup remover (like the CeraVe Comforting Eye Makeup Remover), and follow up with tape," says celebrity makeup artist Rose Grace. "I always wrap the tape around my finger with the sticky side facing out, and it's super easy to use your finger to tap and pick up the glitter." Grace recommends using medical tape as it's gentler on the skin.
Tip 4. Reach for a Gentle Oil-Based Cleanser
"Using an oil-based cleanser is the best way to break up the adhesive that holds the glitter to the skin," says Jamie Greenberg, celebrity makeup artist and brand founder. "I would recommend my new B.F.M.R. Mist as it's an easy-to-use makeup remover mist with a soothing, silky formula that can be massaged into the face and wiped away effortlessly."
If you prefer a cleansing balm, the Youth to the People Superberry Dream Cleansing Balm gently removes makeup, dirt and oils without leaving the skin feeling greasy.
As for what not to do: "I would avoid using any kind of makeup wipes, as they normally contain alcohol and are very drying on the skin," Greenberg shares.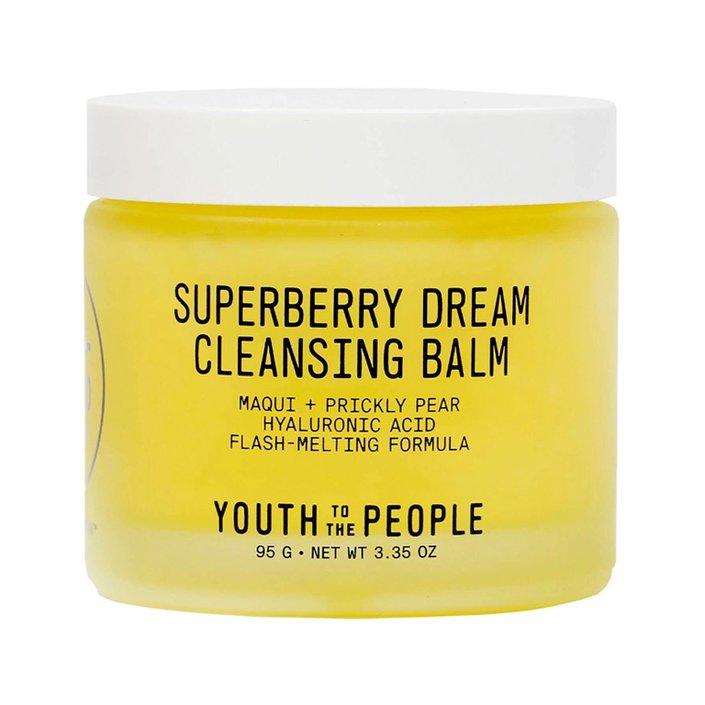 Read more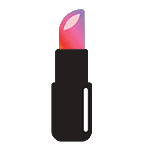 Back to top