Self-Tanning Mistakes to Avoid Before Prom — and How to Fix Them
April 18, 2023
Prom season is right around the corner, and if you've already started fantasizing about the look of your dreams, you're not alone. Whether you're planning to go full glam with your makeup or prefer to keep things minimalist, there's one question that may be on your mind — to self-tan or not to self-tan?
Sunless self-tanning products are a quick and easy way to give yourself a bronzed glow without having to expose your skin to the sun's damaging rays. We rely on the L'Oréal Paris Sublime Bronze Self-Tanning Water Mousse to achieve a natural-looking sun-kissed effect. A radiant faux tan might just be the perfect finishing touch to compliment your prom dress.
But if you've never used
self-tanner
before (or you have, but were less than thrilled with the results), the prospect can be intimidating. We get it — the last thing you want is to have a streaky, fake-looking tan in your prom pics. That's why we tapped St. Tropez Skin Finishing Expert
Sophie Evans
to share her self-tanning expertise. Ahead, she breaks down common self-tanning mistakes and how to prevent or fix them, so you can get your glow on, stress-free.
Common Self-Tanning Mistakes (and How to Fix Them!)
Your Hands and Feet Are Darker Than the Rest of Your Body
"The biggest mistake — and you see this a lot — hands and feet end up a lot darker than the rest of the body," explains Evans. "Usually when an individual is very fair, the hands can also develop darker with an orange hue, no matter how good the brand or product used." The reason this happens is that the skin in these areas is thicker and tends to be drier than the skin on the rest of our body, as well as being more translucent and having a higher pH. All of these factors combine to make the self-tanner develop a lot faster and darker than it does on normal skin.
Luckily, this mistake can be easily avoided and it's as simple as adequately prepping your skin before applying your tanner (more on that below!). Evans also suggests tanning your feet and hands last and using any leftover tanner on your tan applicator mitt or mixing a pea-sized amount of tanner with your moisturizer so you're less likely to apply too much product.
Another pro tip from Evans: Once you've lightly brushed your tanner on your hands, feet and any other self-tanner problem areas (such as your elbows or heels), go in with a bit more moisturizer in these spots to really blend your tan out. "Take more moisturizer and fade up the back of the heel crease and over any severe dry spots like corns/calluses," she says. "This will ensure your tan will develop seamlessly and naturally." Do the same on the back of your wrists.
Not Prepping Your Skin Before Applying Your Self-Tanner
"Always exfoliate first to remove traces of old self-tan and reveal fresh skin," says Evans. "This is important to ensure an even tan and longevity. But the most important skin prep step is moisturizing "problem areas" immediately prior to going in with your tanning product. "The problem areas are always the hands, back of wrist, elbows, knees, feet, the crease in heel and any severe dry patches like eczema or psoriasis." Since moisturizer dilutes the tanning formula, applying it to these areas will prevent your tan from getting too dark where your skin is more prone to over-developing.
When applying moisturizer to your problem areas, "never fully massage in the moisturizer," warns Evans. You want to use a generous amount of moisturizer so that it is visible on your skin. This ensures that the color will be sufficiently diluted and also makes it easier to blend the tanner in these spots.
Using an Oil-Based Moisturizer
Though moisturizer is a must, avoid using oil-based formulas, as oils interfere with the development of the tan. Not sure what moisturizer to use? Evans recommends the St. Tropez Tan Optimizer Body Moisturizer. We also love the CeraVe Daily Moisturizing Lotion.
Missing Spots
If you notice that you missed a few spots after your tan develops, don't panic. "Missed spots are easy to fix," says Evans. "Lightly exfoliate and use a washcloth or exfoliating mitt like the St Tropez's Tan Build-Up Remover Mitt to lift off any hard lines, then simply reapply the self-tan over the missed area and allow it to develop"
Unevenness
When it comes to correcting any self-tanning blunders, an exfoliating mitt is your best friend. You can also use it to scrub and fade darker spots if your tan ends up uneven or splotchy. If exfoliating isn't doing the trick, Evans has a couple of other quick fixes. "My go-to solution is using hair removal cream left on the skin for ½ the recommended time to lighten or left on for the full amount of time to remove the self-tan completely," she says. "Lemon juice mixed with baking soda can [also] lift off self-tan."
Your Tan Develops Darker Than You Wanted
"If you develop too dark, simply take lots of warm showers or baths and you can also use the buffing mitt all over to lighten the fresh tan," says Evans. "A good exfoliation will also help."
Read more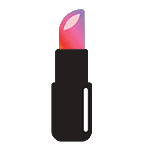 Back to top