Beauty Q&A: How Do I Use Self Tanner on My Face?
April 13, 2021
With the right products, sunless self-tanning is the best way to tan without doing damage to the skin. But if you're new to self-tanning, it can be intimidating to get started, especially when it comes to tanning your face. Between the potential for streaks and an unnatural finish, not to mention finding a formula that's right for your skin type, it's no easy feat. For tips on how to use self-tanner on your face for flawless results, we reached out to St. Tropez Finishing Expert Sophie Evans.
Can You Use a Self-Tanner for the Body on the Face?
"The face has a tendency to develop a little darker due to a higher pH level, so self-tans designed for the face are typically formulated a little lighter than body self-tanners," says Evans This means reaching for a self-tanner specifically made for the face is a must.
Sweep the product all over the face, covering each area evenly. Be sure to also drag the formula into hard to reach crevices like around the nose and under the jawline. "I always suggest bringing your facial self-tanner down the neck and also onto the décolleté," Evans says.
She also suggests being mindful about getting self-tanner in your hair or brows. "If you have bleached blonde or gray hair, always apply a little moisturizer around your hairline to achieve a natural finish," says Evans. "Self-tanner can stain bleached and gray hair. And if you have very fair eyebrows, wipe with a cotton swab to prevent any unwanted staining."
After you're done, your tan will develop over the next four to six hours. To maintain your glow, incorporate your facial self-tanner into your routine two to three times a week.
Read more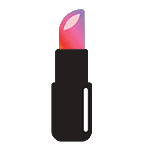 Back to top