How to Use Self Tanner on Your Face, According to an Expert
June 05, 2023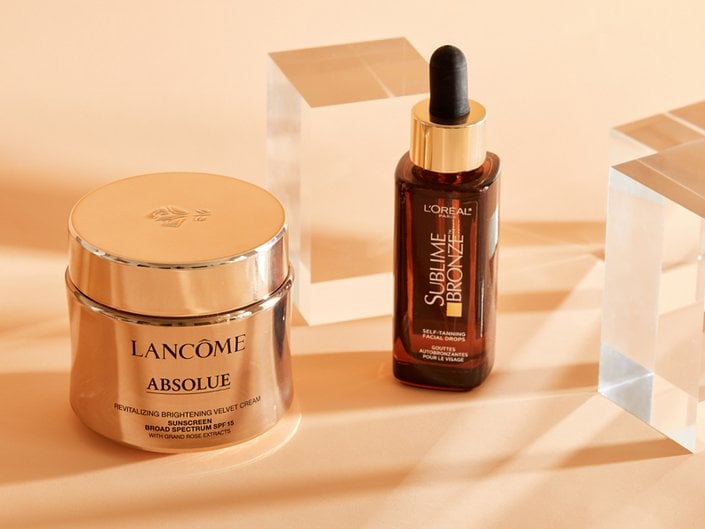 With the right products, sunless self-tanning is the best way to achieve a bronze glow without doing damage to the skin. But if you're new to self-tanning, it can be intimidating to get started, especially when it comes to self-tanning your face. Between the potential for streaks and an unnatural finish, not to mention finding a formula that's right for your skin type, it's no easy feat. For tips on how to use self-tanner on your face to yield gorgeous results, we reached out to St. Tropez self-tanning expert Sophie Evans. Read on to learn more about her best self-tanning tips for the face.
Can You Use a Self-Tanner for the Body on Your Face?
In short, the answer is no. "The face has a tendency to develop a little darker due to a higher pH level, so self-tanners designed for the face are typically formulated a little lighter than body self-tanners," says Evans
It's also a good idea to reach for an option specifically formulated for the face because they're typically tested more rigorously for this specific area as opposed to body options. You'll want to look for formulas that have face-friendly ingredients or are non-comedogenic so the formula won't clog your pores and cause breakouts.
How to Apply Self-Tanner on the Face
The correct way to apply self-tanner to your face depends on the formula you're using. If you're using tanning drops, like the L'Oréal Paris Sublime Bronze Self Tanning Facial Drops, simply mix about eight drops into your moisturizer and apply to your skin as you normally would. If you prefer a mist formula, like the L'Oréal Paris Sublime Bronze Self-Tanning Facial Mist, simply saturate a cotton pad with the product and sweep it across your face.
To ensure your self-tan looks natural and is properly blended, Evans suggests bringing the facial self-tanning formula down the neck and also on the décolleté.
She also suggests being mindful about getting self-tanner in your hair or brows. "If you have bleached blonde or gray hair, always apply a little moisturizer around your hairline to achieve a natural finish," says Evans. "Self-tanner can stain bleached and gray hair. And if you have very fair eyebrows, wipe with a cotton swab to prevent any unwanted staining."
How Long Does Self-Tanner Last?
After you're done applying your self-tanner, your tan will develop over the next four to six hours (depending on the specific product). To maintain your glow, incorporate your facial self-tanner into your routine two to three times a week or as directed.
How to Remove Self Tanner From Your Face
After a few washes, the self-tanner on your face will gradually fade, but there are products out there that can actually remove your tan, too. We love the Isle of Paradise Over It Magic Self-Tan Eraser, which is an exfoliating glycolic micellar water that can help remove your self-tan. It also has hydrating ingredients like avocado and coconut oil to ensure that your skin stays moisturized and hydrated.
How to Get Self Tanner Off Your Hands
It's key that you wash your hands after any self-tan application to ensure that no formula is left behind in the creases of your palms or on your hands. To help avoid staining on the hands altogether, we recommend using a clear, water-based formula like the TAN-LUXE The Express Hydrating Self-Tan Water or to use a product that comes with a mitt. (Of course, for the most believable full-body sun-kissed glow, you'll want to properly self-tan your hands and feet too.)
Ready to get started on your glow? Keep scrolling for our picks on the best self-tanners for your face.
The Best Self-Tanners for Your Face
These smell-free drops are a must-have in your arsenal if you're looking for a natural, lightweight glow. Mix them into your moisturizer on the daily for a golden bronze that won't appear orange or streaky.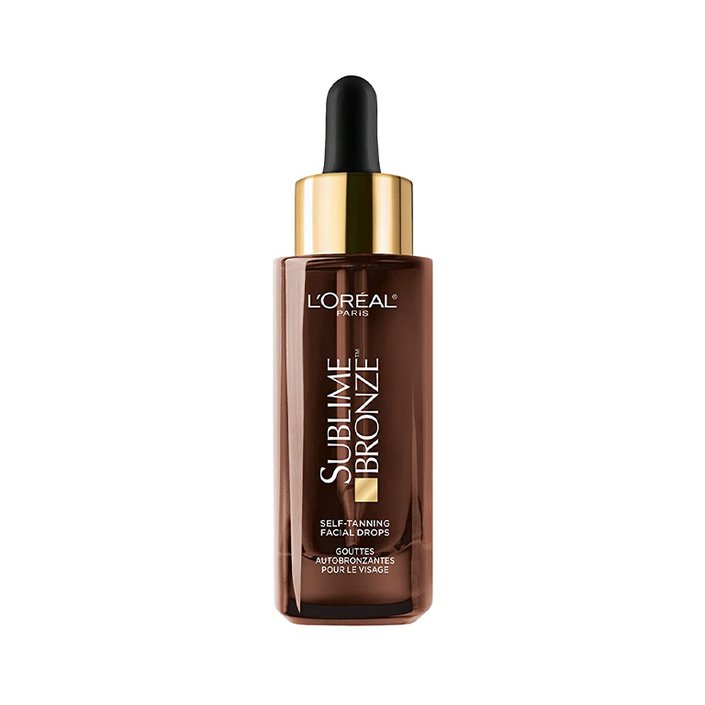 This easy-to-use mist is perfect for a mess-free application that won't turn your hands orange. Simply spray 1-2 pumps of the formula onto your face and let it dry for a natural, luminous glow.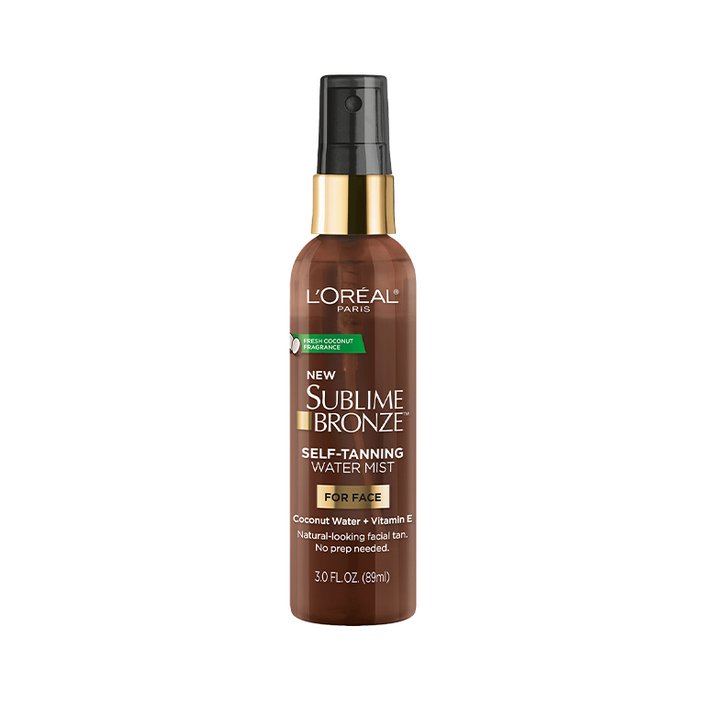 These tanning drops are a crowd-favorite for good reason: they leave behind a streak-free, even finish that can be incredibly customizable depending on your glow preference. They even contain vitamin C and avocado extract to help brighten and nourish the skin.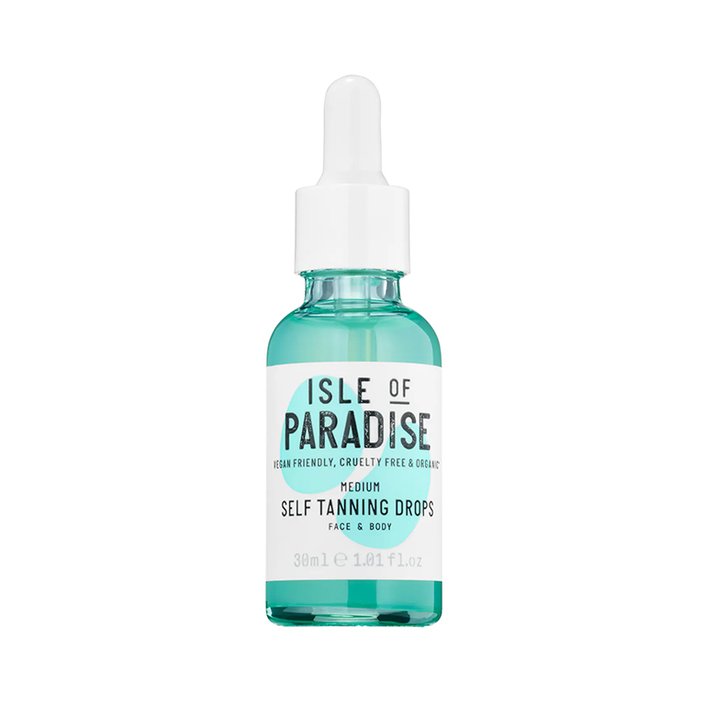 Illuminate your skin with these tanning drops that are infused with raspberry seed oil, aloe vera and a DHA tanning active. Combined, these drops will give your skin a natural, lit-from-within-glow and some major hydration.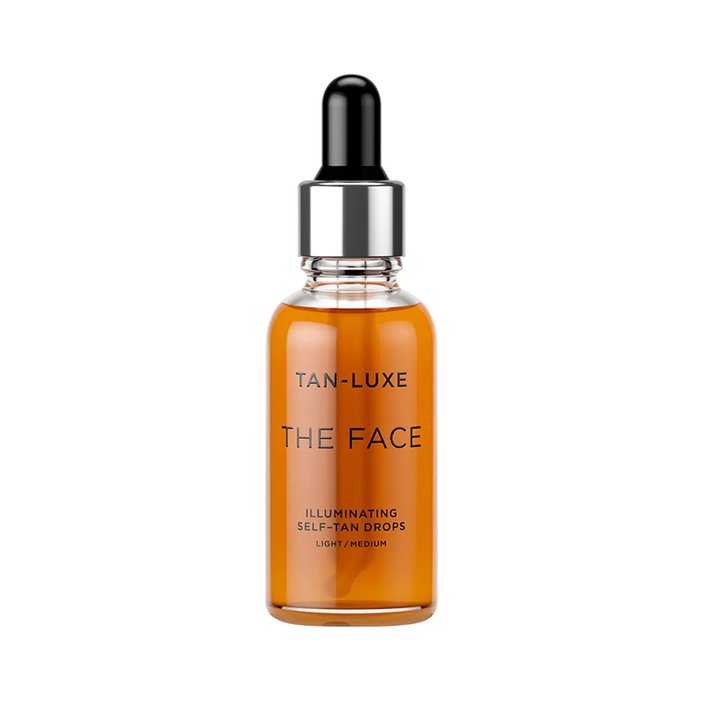 This soothing micromist formula will give you a golden glow
and
help moisturize your skin. It has hyaluronic acid plus a powerful antioxidant complex that will leave your skin looking bronzy and plump.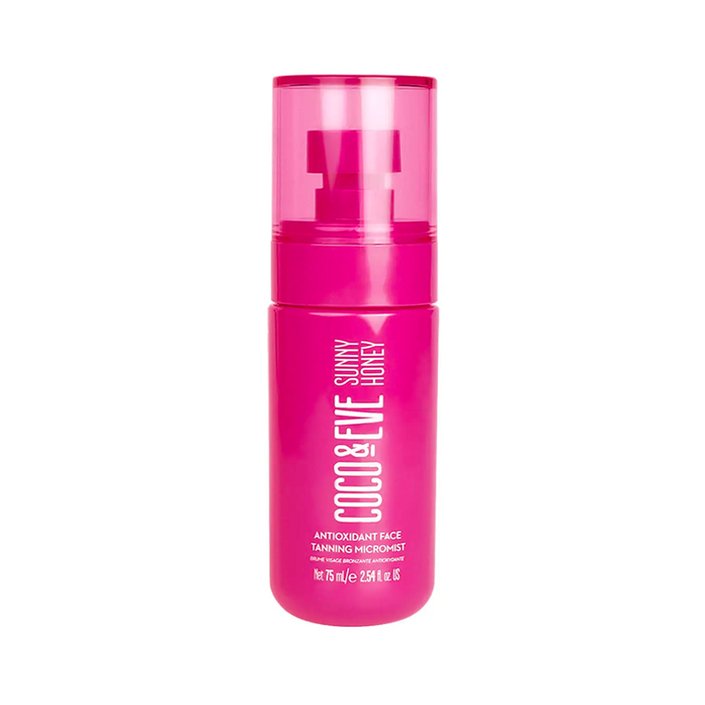 If you're looking to even out your skin tone and texture, try incorporating this daily moisturizer into your routine. In addition to the sugar beet-derived DHA that delivers a sun-kissed finish, it helps minimize the appearance of fine lines with squalane and hyaluronic acid.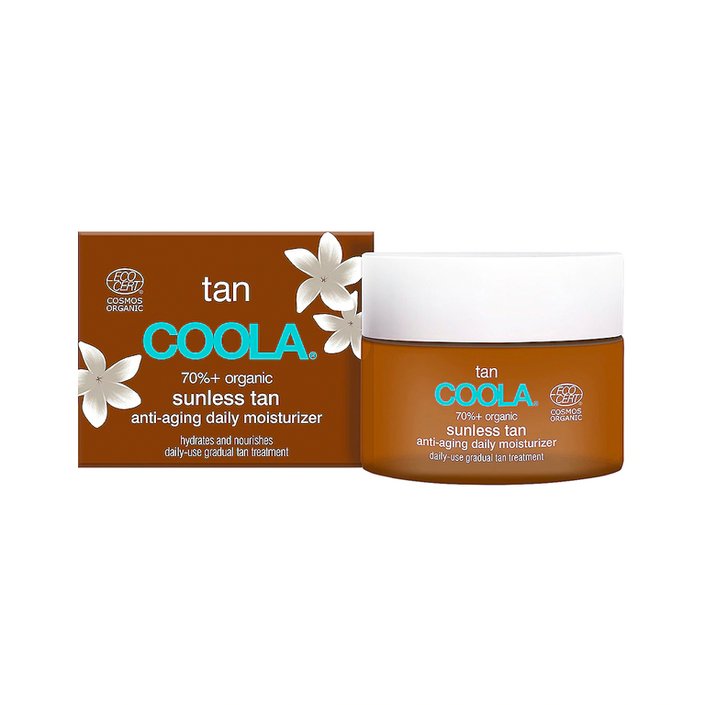 A natural golden glow is easy to come by with this tan serum that can be directly applied to the face or mixed with moisturizer. It's super hydrating,lightweight and contains hyaluronic acid, niacinamide and vitamins to nourish and brighten the skin.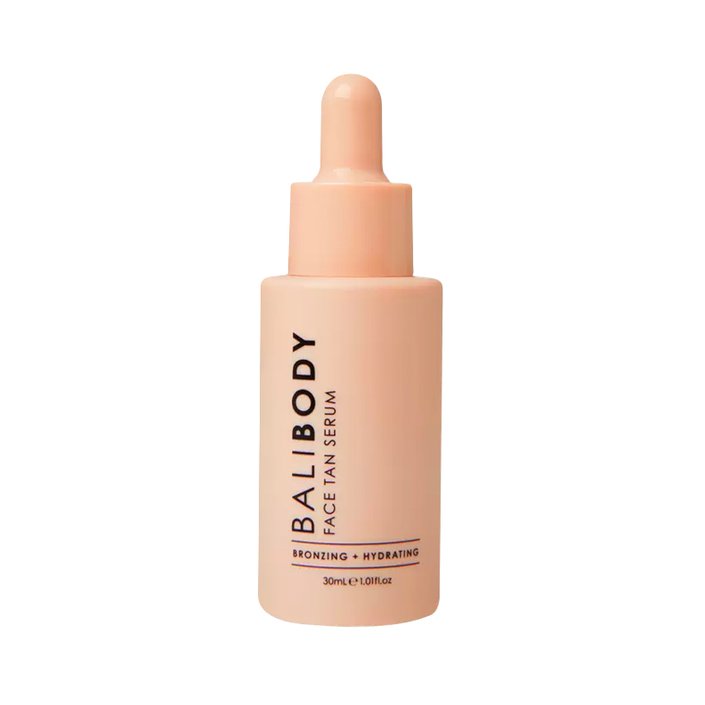 Personalize your self-tanning routine with these face and body drops that give you a subtle or deeper glow depending on your preference. Use 1-2 drops for a lightweight glow, or up to 12 for golden bronzed finish.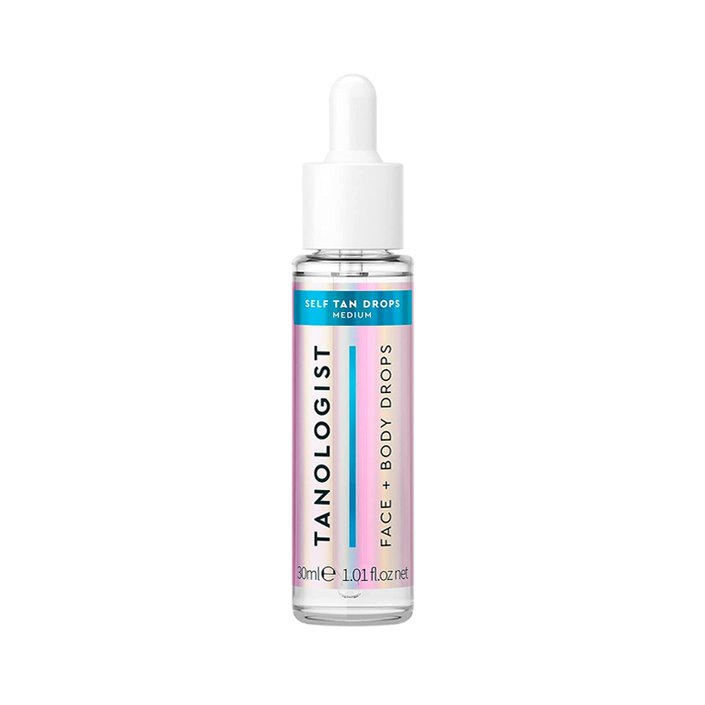 Formulated with pomegranate extract, coconut water, passion fruit oil, vitamin E and hyaluronic acid, these super lightweight tanning drops will give you a nourished, golden glow and are easy to apply — simply mix them into your foundation and you're set.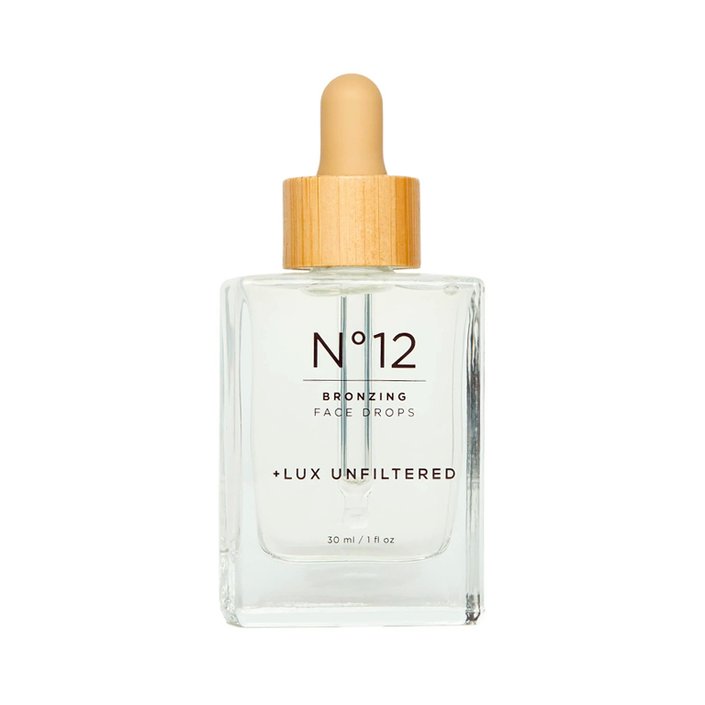 Read more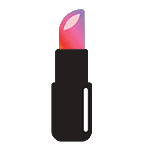 Back to top