'90s Beauty Trends We Love (and Some We Love to Hate)
August 20, 2019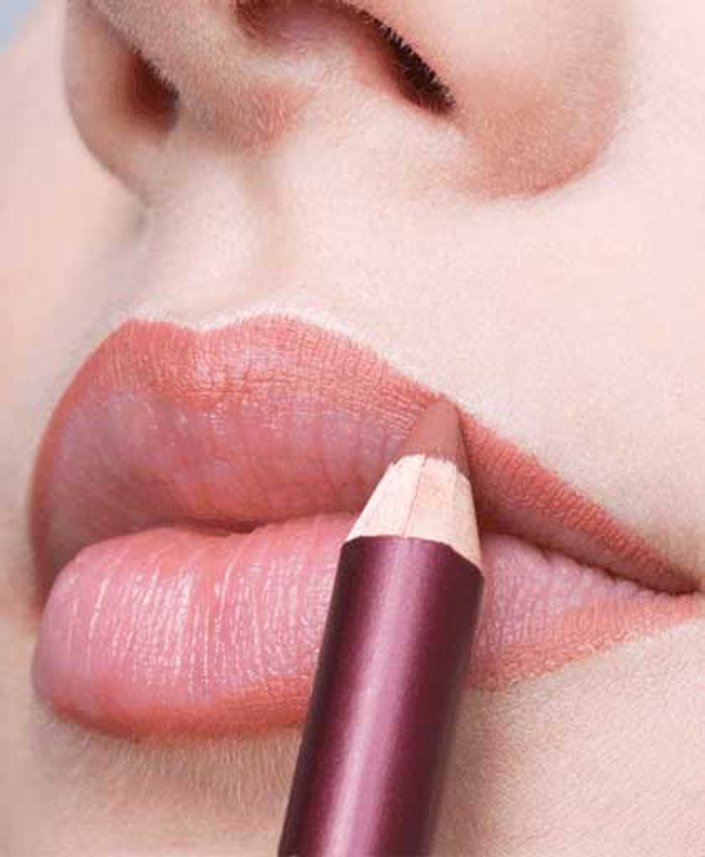 It was the best of times, it was the worst of times. If Dickens had lived through the '90s, we're pretty sure this famous phrase would have been intended for the era where eyebrows were thin, the Spice Girls were dominating our lives and everyone was rocking a trendy haircut known as "The Rachel." Although this decade will always hold a special place in our hearts, there are certain '90s flashbacks we NEVER want to relive. Take a walk down memory lane and check out the best and worst of '90s beauty.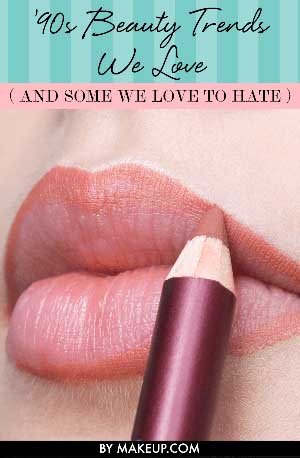 Skinny Brows
Calling Gwen Stefani! Admit it, at some point you went a little tweezer-happy and chiseled down those brows until they resembled a parenthesis. It's, OK. We did it too. As much as we love our girl Gwen, this super-skinny brow look was a no bueno and one we were glad to see go with the coming of the millennium. Not only do thin brows make you look older, but, well, they make you look older. Now that you've put the past behind you, treat your brows better by letting them live a fuller and better-groomed life.
Lip Liner
Back in the day, we did not even think about leaving home without our brown or nude lip liner. It just didn't happen. Lips that weren't lined were like cupcakes without the frosting (and we NEEDED our frosting). The perfectly penciled pout of yesteryear hasn't really gone away as much as it's simply grown up a bit. Its role has shifted to lipstick protector and enhancer, as opposed to added accessory. Liner is still very much alive and ticking, but it is much more natural-looking and is meant to blend in perfectly with your lipstick color. In fact, these days, invisible liner is a great option for keeping your lipstick intact without having to fuss with finding a liner that matches up with your lip color.
Moussed-Up Hair
Come on, you know you remember those crunchy, curly waves courtesy of massive amounts of that fluffy white stuff. You doused your wet hair in it, so the dried result was tight, frozen curls that literally DID NOT MOVE until you washed that business out. This is another trend of yesteryear we were glad to see go … kind of. While we don't love the crunchy curl, we do appreciate the hold and finish created by mousse, when applied the right way. Check out these tips on how to use mousse in this decade.
Pineapple Updos
If you're not sure what we're referring to, think wayyy back to the times you twisted and turned your locks into buns, and let the ends stick out like porcupines. You KNOW you did it. These spiky updos were paired with any and every outfit from everyday jeans-and-tee combos to prom dresses. Looking back on these shape-shifting hairstyles, all we can do is laugh and be grateful we've graduated to bigger and better things. We've since seen the error of our ways and swapped out the pineapple bun for the messy bun. We couldn't be happier.
Glitter, Like, Everywhere
Back in the day, we did not leave the house without slathering our entire body in shimmery lotions and face powders. We were just not presentable unless we looked like little forest fairies. While some think this glittery look is out, we beg to differ. While it is more subtle, the shimmery skin of our childhood is still going strong.
Brown Lipstick
While the '90s were very much about glitter, blue eye shadow and jelly sandals, they were also very much about grunge culture. Not everyone was a Spice Girls enthusiast. Some '90s kids fell on the opposite side of the spectrum and rocked Doc Martens, flannel tops, baggy, distressed overalls and, our very favorite, brown lipstick. Look at any Beverly Hills 90210 or Blossom episode and we guarantee you'll spot a deep brown pout within five minutes. This is a trend we still hold near and dear to our hearts. There's something about an earth-toned lip that oozes coolness and confidence, right?
Hair Accessories of All Shapes and Sizes
Butterfly clips, bedazzled bobby pins, stretchy headbands — we wore them all (sometimes all at once!). Hairstyles were naked without some sort of adornment, and you know you had a pseudo heart attack when one of your bedazzled butterflies snapped unexpectedly — in your hair! Although the hair accessory trend took a nosedive when Y2K hit, it seems to be experiencing a resurgence of sorts these days. Headbands and decorated hair clips have been all over the runways and red carpets and, we have to admit, we're pretty darn excited to welcome some old friends back into our lives.
Baby Buns
Buns reigned supreme in the '90s and came in all shapes and sizes. From the teddy-bear-inspired pigtail buns to the sporadically placed multitude of mini buns (again, we're looking at you, Gwen), anything went with these little top knots. While the baby bun trend peeks it head out from time to time (particularly at music festivals), we've embraced a more uniform bun style that can stand on its own. The singular messy bun and sleek top knot are the current favorites at the moment, and we're VERY OK with that.
Read More: Can a New Hair Color Make You Look More Tan? 3 Haircuts to Try if You Have Super Fine, Thin Hair 4 Steps to Create the Perfect Low Bun
Read more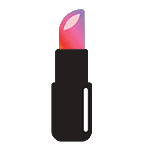 Back to top