Upgrade Your Next Holiday Party Look With This Glitter Makeup Tutorial
October 26, 2018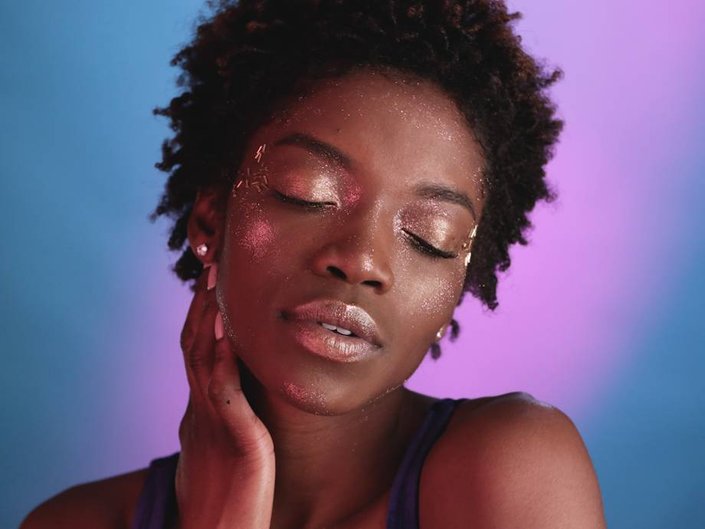 Holiday makeup can mean a lot of different things: from a red smoky eye to a holiday-themed cat eye and everything in between. No matter the look, holiday makeup always makes us feel a little more jolly and in the spirit. If you're a total glitter junkie, the more sparkle the better around this time, and we've got the ultimate glitter tutorial to fulfill your kira-kira-dreams. Check out our starry night inspired makeup ahead, and we challenge you to recreate it for yourself this glitzy season.
STEP 1: Start by evening out your complexion with NYX Professional Makeup Can't Stop Won't Stop Foundation. If you fall in between shades, it's okay to mix — and apply it with a flat face brush.
STEP 2: Next, illuminate your cheekbones, nose and Cupid's bow with Maybelline Master Chrome Highlighter in Molten Gold.
STEP 3: To define the brows, apply Lancôme Brow Densify Powder-To Cream and comb through with a spoolie.
STEP 4: Next, pick up a mesmerizing gold pigment like NYX Professional Makeup Foil Play in Dauntless, and pat it onto the lids.
STEP 5: Then, go in with Maybelline Master Precise Ink Metallic Liquid Liner in Gold Foil Play and highlight the inner corners of the waterline.
STEP 6: Apply a coat of Lancôme Monsieur Big Waterproof Mascara.
STEP 7: For some extra iridescent gold flair, apply Urban Decay Hi-Fi Shine in Goldmine on the lips.
STEP 8: Finally, pick up NYX Professional Makeup Face and Body Glitter in Bronze and accent different parts of the face, from the inner corners to the Cupid's bow, down the nose and on the temples and cheekbones. For an even bolder look, bring the flecks down to your neck and decolletage.
Glitter Makeup Tips
TIP 1: Build Your Intensity
Glitter, especially the loose variety, isn't created to be subtle, so a little goes a long way. If you want to start your glitter journey slow, make sure you apply small amounts at a time and build for a more bold bedazzled look.
TIP 2: Don't Apply Over Greasy or Over-Moisturized Lips
For the best glittery look, a dry, matte base is best. Greasy, overly-moisturized lips are equal to a water slide for glitter, and it just won't last.
TIP 3: Mix Colors
Glitter makeup typically doesn't hold a strong pigment, despite their specific shades. They have a more subtly tinted look to them. However, layering these tinted sparkles — whether on the lips, eyes or cheeks — can create a cool, gradient, textured effect.
TIP 4: Don't Play it Safe
Above all, glitter is supposed to be fun; don't overthink it.
Tip 5: How to Take it Off
As fun as it is, glitter can be tricky. Rather, taking off glitter can be tricky. Sometimes your regular faithful cleanser just won't cut it.
TIP 6: Use a Cotton Pad
Try removing glitter makeup first with soaked makeup pads and an oil-based remover like Lancôme Bi-Facil or pre-dipped ones like Garnier SkinActive Clean + Refreshing Removing Cleansing Towelettes. Make sure to gently let it rest over the entire glitter area. Let it sit and work for a couple minutes, then gently begin to wipe away.
TIP 7: Foam Up
Follow with a foaming cleanser, and repeat the above step and this one until all glitter is removed. Tone away any remaining debris from the face avoiding the eyes — Kiehl's Calendula Herbal Extract Alcohol-Free Toner is great for this. Then, don't forget to hydrate.
Would you try this daring holiday look? Sound off in the comments below.
Read More
6 Jelly Beauty Products That Will Satisfy Your ASMR Dreams
Snitchery's Favorite Fall Lipsticks
The Best Monochrome White Makeup
Read more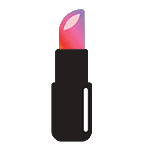 Back to top