7 Things You Need to Know When Shopping for Makeup Online
December 08, 2017
I don't know about you, but shopping for makeup online can be a super stressful activity. You can't swatch the products IRL, you have no idea how the color is going to show up on you, and you have no control over how quickly it'll get to your doorstep. But that doesn't make buying products online all bad — in fact, that's how many of us are shopping for beauty these days. Whether it's online-only indie brands or snagging the best Ulta deals on the web, shopping online for your beauty needs is almost inevitable. We've come up with some shopping best practices that are too good not to share. Our tips, ahead:
Only shop trusted websites.
The internet is a huge place, and there's so much to choose from but make sure you don't get scammed out of your money. Stay away from sites advertising makeup at super deep discounts — more often than not those sellers are peddling fake makeup and once purchased, there's little you can do about getting your money back. Trusted websites have trusted feedback and secure payment terminals.
Watch tutorials.
The best thing about YouTubers (asides from their A1 makeup skills and bubbly personalities) are their product reviews and first impressions. They have access to almost every beauty brand imaginable and get to play with products before you go out and spend your hard earned coin. Our best advice? Find YouTubers who look like you when shopping for face/complexion products and approximate from there. While this isn't a foolproof technique, it saves you from the struggle of guessing at random swatches online.
Read reviews.
I can't stress this one enough — read, read, read and then read some more. Reviews beneath the products can be super helpful but don't be afraid to venture out to the interwebs and check out product reviews on sites like Makeupalley, Influenster or Reddit. These communities are filled with knowledgeable beauty junkies who analyze products down to their ingredients lists.
Read return policies.
While you don't buy makeup thinking you'll return it, it's good to familiarize yourself with a store's policy anyway. Whether you need to return faulty product or accidentally got the wrong shade, it's important to know if it's reversible. Luckily for you, stores like Sephora and Ulta have pretty great return policies which make buying that much easier.
Ask your friends.
Some of the best ways to find out about beauty products is through word of mouth, so before taking the plunge ask your closest friends what they use that works. Whether that's a cult favorite eye pencil or lifeproof setting spray, there's nothing like an IRL testimonial to make you feel safe.
Look for discounts and coupons.
Paying full price is a no — especially when there are so many apps/sites designed to help you save. Install cashback apps like Ebates and check sites like RetailMeNot for discount codes prior to checking out. It also pays to sign up for newsletters — you never know when your fave brand is going to run a flash sale!
Subscribe to your holy grail products.
If you know you go through moisturizer every three months, it's probably best to subscribe to that product so you never run out again. Many e-tailers like Amazon and Glossier are happy to set you up on a schedule, and sometimes it's cheaper when you commit to a few months rather than repurchasing every time.
Read more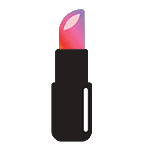 Back to top