This Bobby Pin Eyeliner Hack is the Key to the Perfect Cat Eye
September 08, 2023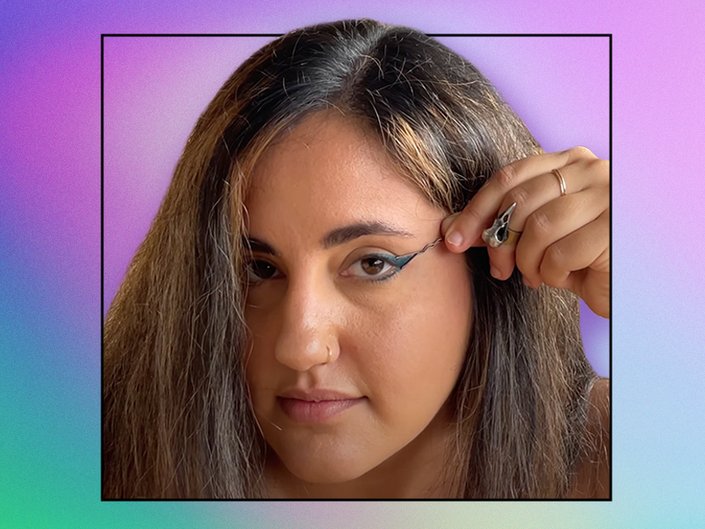 You probably think of bobby pins as a classic and versatile hair accessory. But you might not have realized that the drugstore hair styling staple has tons of different uses beyond just pinning your bangs back or locking up-dos into place. In fact, a bobby pin or two may actually be what's missing from your makeup arsenal. Lately, we've been seeing beauty influencers using bobby pins to sharpen their winged eyeliner all over our Instagram and TikTok feeds. Ahead, we're breaking down how to use a bobby pin to get the perfect cat eye in just 3 easy steps.
How to Use a Bobby Pin to Get a Perfect Cat Eye
There's no question that the cat eye is a timelessly chic makeup look, but it can be trickier to execute than it looks. Drawing the perfect eyeliner wing requires a steady hand, a bit of practice and, if you're new to trying the look, a lot of time. Luckily, one of the most popular bobby pin beauty hacks is using the hair accessory to trace a straight, sharp liquid liner wing. In this video, the creator demonstrates the hack.
Step 1: Line Up the Bobby Pin With Your Waterline
First, take the straight edge of the bobby pin and place it at the outer corner of your eye, lined up with your waterline at a diagonal angle. With your liquid eyeliner of choice, trace along the flat bottom edge of the pin to outline the bottom of your wing, stopping at your preferred wing length.
Step 2: Fill In Your Wing Using the "V" End of the Pin
Next, flip the bobby pin around so that the "V" end is lined up with your waterline at the outer corner of your eye. Using your eyeliner, fill in the "V" to create the triangle-shaped flick of liner that defines the look. Pro tip: If you'd like, you can skip the first step and start by filling in the "V" of the pin. Keep in mind that you may need to clean up your line with a cotton swab dipped in makeup remover afterwards so it's extra sharp.
Step 3: Finish Lining Your Eyes
Now that you've drawn on your cat eye, use your eyeliner to finish lining. This step may vary based on your personal preferences and what look you're going for. You can apply eyeliner along your upper lash line, your lower lash line or both.
Our Favorite Liquid Eyeliners
Ready to try this hack out for yourself? Check out some of our favorite, editor-approved liquid eyeliners that are guaranteed to make your cat eye look fierce and fabulous.
This stunning liquid liner is the one that is used in the video tutorial, and it just so happens to be one of our faves. The precise felt tip seamlessly glides across your eyelid to give you a bold, sharp line in one stroke — no skipping or smudging. Choose between black, brown, blue, green and gray shades.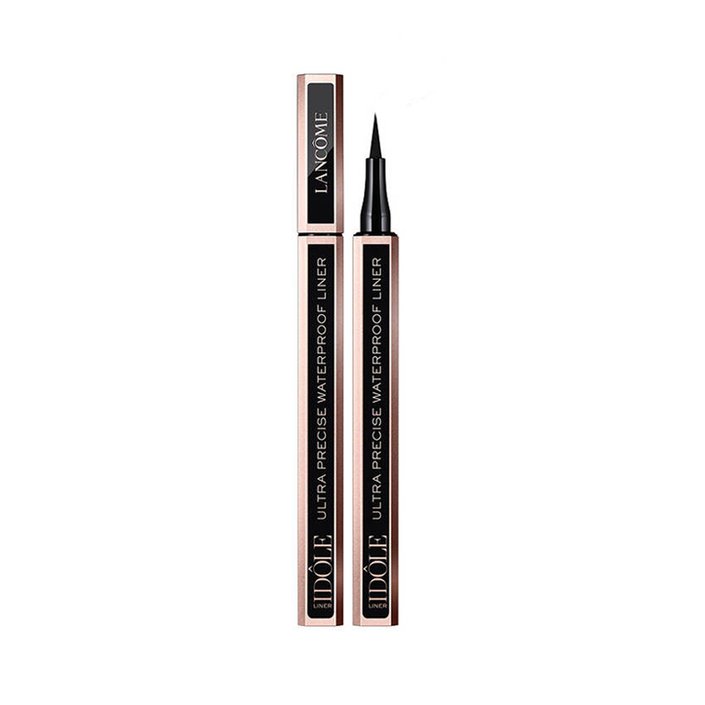 If you like to have fun with your makeup and express yourself with color, you'll love the shade range of this liquid liner from NYX Professional Makeup. Mix and match hot pink, pastel lavender and bright yellow shades to create the graphic eyeliner looks of your dreams.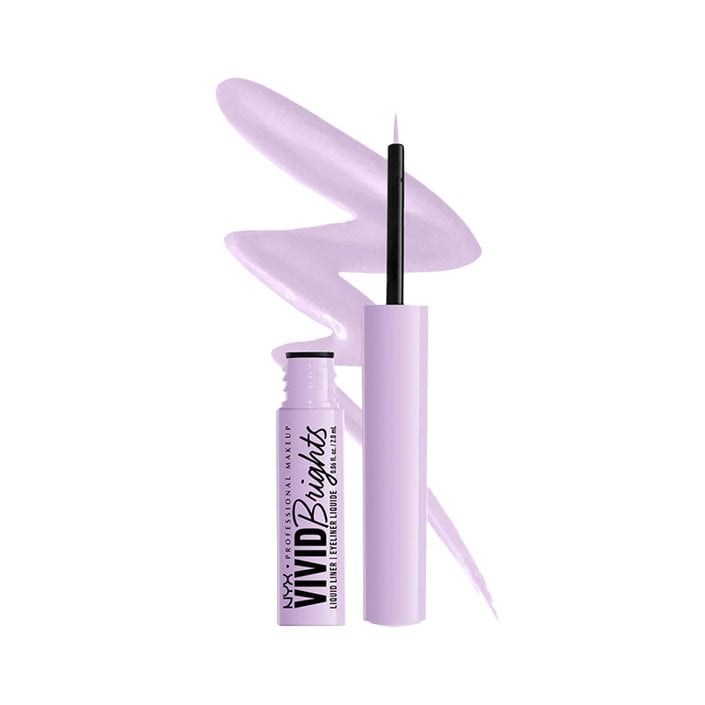 Let's be real — even with a hack, doing a winged liner look can be a time consuming task. That's why this ergonomic eyeliner pen from Urban Decay is designed with a grip to make the application process comfortable and smooth. Available in nine intensely pigmented shades, this water-resistant formula stays looking and feeling great all day.
For a longwear liquid eyeliner at a drugstore price, we recommend the Maybelline New York Tattoo Studio Ink Eyeliner Pen. Featuring the brand's darkest pigments, this waterproof eyeliner is perfect for creating dramatic, high-impact wings with up to 24 hours of wear.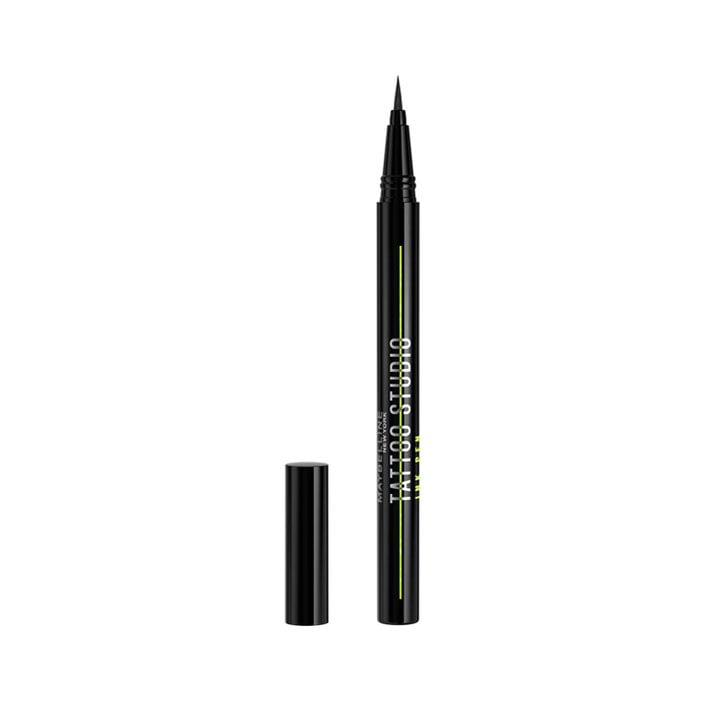 Read more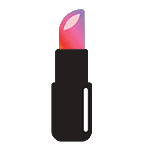 Back to top