How to Try the Coquette Aesthetic Makeup Trend — Plus, Some Stunning Inspo
March 08, 2023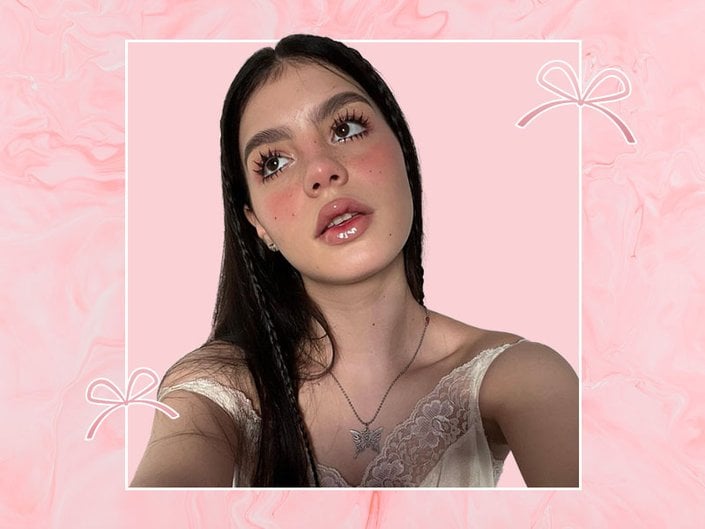 Makeup has always been a powerful medium for self-expression, as well as a way to subvert stereotypes. That's just what the coquette aesthetic — the latest beauty and fashion trend to take over social media — is all about.
A 17th century French word, coquette was originally a derogatory name for a flirtatious, attention-seeking woman. Now, however, a few hundred years later, we know that it can be empowering to flirt and that femininity does not equal weakness, so TikTok and Instagram users are reclaiming the word. In its current cultural context, "coquette aesthetic" is a phrase used to describe a style of dress, makeup and design sensibility inspired by the aesthetics of the 18th and 19th centuries — with a hint of 2010s Tumblr vibes. Think ribbons, fresh flowers woven into braids, lace trim and all pink everything. It's hyper-girly with a slight winking, satirical edge.
When it comes to translating the coquette aesthetic to beauty, the flirty, ultra-feminine makeup look hinges on romantic rosy hues and soft-focus finishes. Ahead, we're breaking down the key elements of the look and sharing some inspiration.
How to Get the Coquette Makeup Look
Concealed Under-Eyes
A fresh, bright base serves as the foundation for the rest of your coquette makeup. Since your complexion should look luminous and youthful, generously concealed under-eyes are a must. We adore the Valentino Beauty Very Valentino Concealer — use it to brighten up your eye area.
Lots of Blush
There are tons of different ways to interpret the coquette aesthetic, but most takes on the trend revolve around statement blush. Opt for pink and red shades, like the YSL Nu lip & Cheek Balmy Tint in Flush, to play up the doll-like vibe, or reach for a peachy option for a warmer look.
Wispy Lashes
Long, wispy lashes are another staple of the trend, perfect for batting. Whether you swear by falsies or prefer a lengthening mascara, be sure to go for a super long, feathery effect. As for the rest of your eye makeup, feel free to play around. Siren eyes would look stunning with the other aspects of the coquette look.
Blurred Lips
Finish your makeup with a blurred, soft-focus lip to pull it all together. Pink, nude and berry shades are all great, but you can really make any shade work. Stick to shiny, glossy finishes, or if you are a matte lipstick devotée, look for a sheer one. We love the berry shades of the NYX Professional Makeup Fat Oil Lip Drip, such as That's Chic or Newsfeed.
Coquette Aesthetic Makeup Ideas
Natural
Photo: @delly.girl, Design: Juliana Campisi
Read more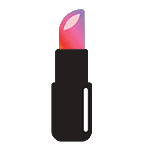 Back to top