8 Beauty Products Anyone Who Loves Food and Makeup Will Want Immediately
November 16, 2018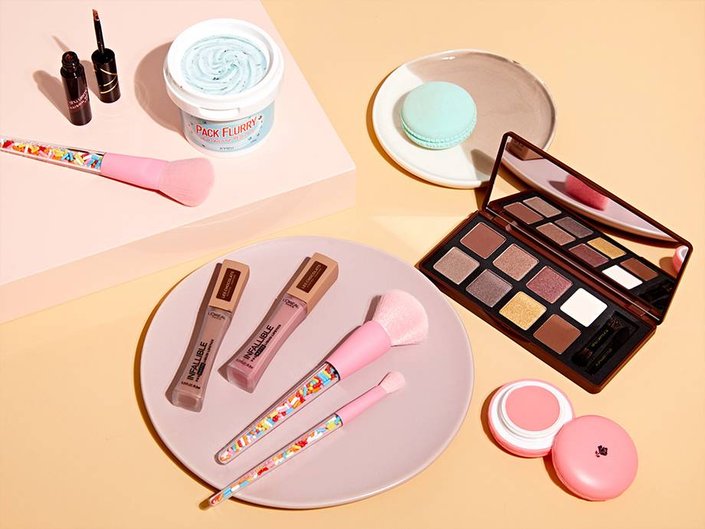 Surprise! It's National Fast Food Day! Besides being a day full of excuses to splurge on all our favorite high-calorie, high-sodium, high-happiness foods, it also seems like the perfect opportunity to combine our adoration for fries and soft serve with our first love: makeup. Whether you have a sweet tooth or a preference for the savory, we've curated a selection of the eight best food inspired makeup and skin care products that will leave you hungrier than when you started reading this.
Keep reading to check out all eight food-inspired makeup products — including everything from burger and fries lip balm to an eyeshadow palette to macaron-shaped blush.
The Rainbow Sprinkle Makeup Brush Set That Dreams Are Made Of
Sephora x Museum of Ice Cream Sprinkle Pool Brush Set
If you are an ice cream lover who also happens to be makeup obsessed, this collaboration between the Museum of Ice Cream and Sephora is for you. The sweet collection includes this rainbow sprinkle clutch that you'll be tempted to use IRL as a fashion accessory. Inside, you'll find five sprinkle-filled makeup brushes that are almost too pretty to use.
Burger and Fries Lip Balm? Yes Please
Smallable Toys Burger and Fries Lip Balm
We can't be the only ones who are screaming over this, right? This fast-food burger and fries pairing is a necessary addition to your collection of fun lip balms.
Chocolate, But Make It Liquid Lipstick
L'Oréal Paris Infallible Pro Matte Les Chocolats Liquid Lipstick
Smell one of these liquid lipsticks, and you'll instantly be transported to a chocolate paradise. The scent is so much like the real thing that you might just become addicted to reapplying it over and over again. Check out all six shades on Amazon and be mindful of their shade names, which are too adorable to be ignored.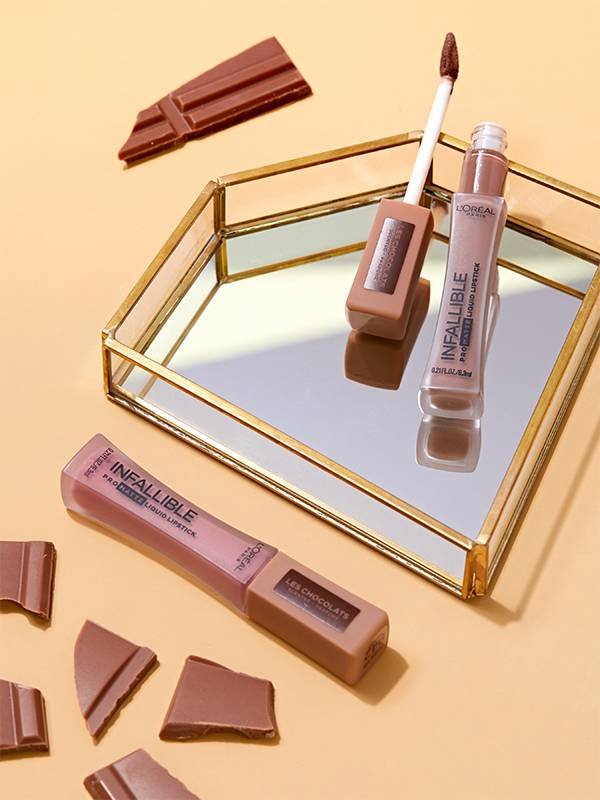 Macaron-Shaped Must Haves
Store this blush and beauty blender pairing on your desk or vanity, and your friends will easily mistake it for the real thing. To apply, simply dab your macaron-shaped blender into the blush and then apply it on top of your cheekbones, diffusing it out towards your hairline. There's also the option of purchasing a macaron quartet, if you can't get enough.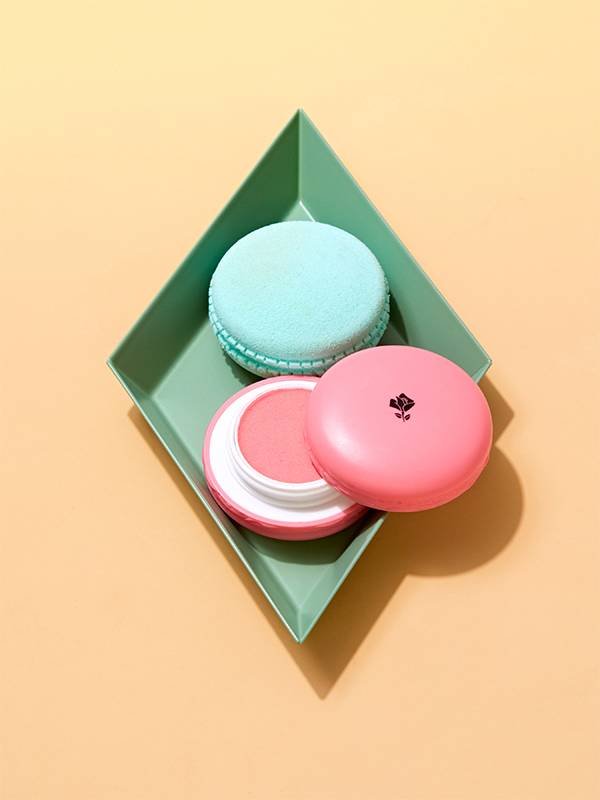 This Chocolate Bar-Inspired Eyeshadow Palette
Shu Uemura Ganache & Praline Eye Palette
Luxe beauty and makeup lovers: meet your match. This eyeshadow palette from Shu Uemura is inspired by (and looks like!) a box of chocolates. It comes in two "flavors": Dark Cacao and Framboise Berry. Framboise Berry is perfect for the colored shadow enthusiast, while Dark Cacao will suit those who stick with classic, elegant neutrals.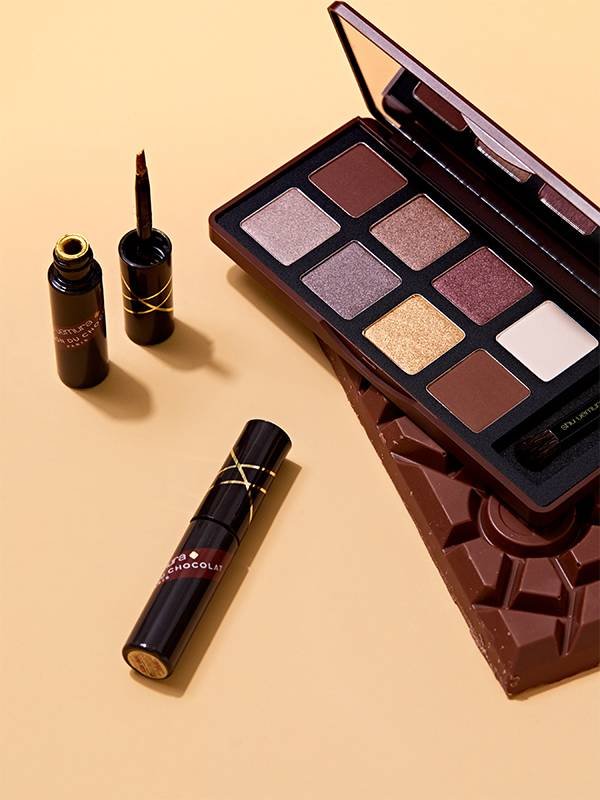 A Foodie's Dream Come True
Macy's Food-Inspired Beauty Collection
Overwhelmed by this curated food-inspired beauty collection? Same. In addition to all of the amazing skin care products in this set, it's the little details that make it extra amazing — like the stickers on the skin care fridge, shopping list and grocery bag.
Your Favorite Ice Cream Flurry in Face Mask Form
A'pieu Pack Flurry in Mint Chocolate Chip
If you can't get the real thing, opt for this Mint Chocolate Chip Flurry Face Mask from one of our fave K-Beauty brands. This exfoliating and cooling mask will leave your skin feeling soothed, refreshed and ready to hit up that drive through.
Read More:
7 Pumpkin Makeup Products Perfect for Your Fall Beauty Stash
24 Fancy Perfume Terms Every Fragrance Lover Should Know
7 Watermelon Beauty Products To Add To Your Makeup Stash
Read more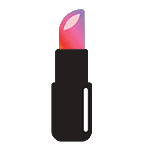 Back to top