I Used a Jade Roller to Apply My Foundation, and It Gave Me the Most Flawless Finish
April 08, 2022
You probably apply your foundation one of two ways: with a beauty sponge or a foundation brush. But, according to TikTok, there are a ton of other surprising ways to apply face makeup — and lately, TikTokers have been using quartz and jade face rollers to smooth out foundation.
Beauty influencer Avonna Sunshine started the craze with her now-viral application video that has garnered 1.3 million views. "You have to think: when you're using a sponge or a brush, it's soaking up so much of the product, but with a quartz roller, it's evenly distributing the product. That way, you're going to use less product and get fuller coverage," she explains in the clip.
Typically, I apply my foundation with a damp beauty sponge, but this hack instantly caught my attention. I use a jade roller daily for lymphatic drainage, and the idea of knocking out two steps of my routine at once excited me. The age old question, though, is: does it actually work? Of course I had to put it to the test. Keep reading to find out if this trick is a winner or a total flop.
Does Applying Foundation With a Jade Roller Work?
Because this hack is meant to create a more full-coverage look, I tested it out with my favorite light-coverage foundation, the YSL Beauty Nu Bare Look Tint. I dabbed a bit of product onto my cheeks, chin, nose and forehead, and then I took my Plum Beauty Jade Roller and began to blend.
Though I loved how the roller felt on my face, I initially found it extremely difficult to disperse the product. I had to continuously roll over the same area on my face about 10 to 15 times before it started to distribute over my complexion.
As the product warmed, it became easier to blend. As I worked the roller over my face, all my tension melted away, too. Not only was it relaxing and contouring my features, but it was also making my skin look flawless in the process. Even blending around the crevices of my nose was a seamless process, which I was very impressed with.
Using the jade roller gave me a more full-coverage look than I typically do with this skin tint, which I didn't mind because it gave me a smoother application than I've ever gotten with a beauty sponge. Once my foundation was fully blended, I tried to use the roller to blend my concealer as well, but I found it a little too large to adequately blend around my eyes, so I reverted back to my sponge to round off my complexion makeup.
Once I completed the rest of my makeup, I couldn't stop staring in the mirror. My foundation had never looked so smooth or even before. Not only that, but my face looked less puffy than usual and my facial features were more defined. This is one of the first TikTok hacks that I've tried that made my makeup look significantly better than usual.
Though I loved the whole process, I don't think that I'll regularly apply my foundation this way. It did take longer than usual to complete my makeup — applying my foundation usually takes about a minute with a sponge, while this method took me about five minutes. Plus, it's important to immediately clean the jade roller after which makes the process even longer.
While I won't be using this method daily, I'll definitely be using this trick for special occasions. So if you ever see me at a party with flawless makeup and a snatched jawline, it's probably because I applied my foundation with a jade roller. You're welcome.
Photos: Mary Honkus, Design: Juliana Campisi
Read more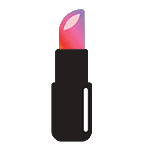 Back to top