Applying Your Foundation With a Makeup Spatula Is K-Beauty's Latest Viral Hack — So I Tried It
February 27, 2023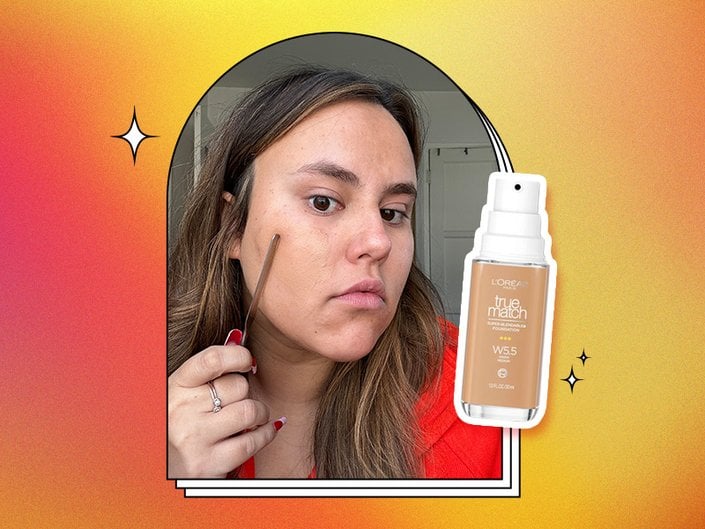 Korean makeup spatulas are in their internet fame era, racking up millions of views, likes and new users for the way they apply foundation, providing the most even layer of skin-like coverage. If you spend any time on BeautyTok, there's a good chance you've seen one already — but if not, picture a small butter knife without serrated edges. It sounds a little out there, but this technique, which was originally popularized in South Korea, has been embraced by makeup artists for years.
Sure, a makeup spatula won't completely replace a makeup sponge or a foundation brush, but it's one of the best mediums to apply a thin, even layer of product. As demonstrated by TikTok user, @mongabong, the spatula can be used to provide the thinnest layer of foundation with even coverage that conceals blemishes and redness. After using the spatula, @mongabond uses a beauty sponge to further blend out the foundation. The result is a glowy, flawless base that still manages to look like skin. When using just a makeup sponge to apply foundation, the TikTok user was able to achieve a natural-looking finish, but wasn't able to get the same level of even coverage.
The second I noticed this viral hack on TikTok, I knew it was an immediate must-try. K-beauty knows how to do glowy, natural-looking skin extremely well, and this foundation technique is right on the mark. Because the makeup spatula is what helps to achieve sheer, natural-looking coverage, this hack can be achieved with whatever liquid foundation or tinted moisturizer you like. I opted for the L'Oréal Paris True Match Super-Blendable Foundation, a current go-to of mine because of its hydrating formula and skin-like finish.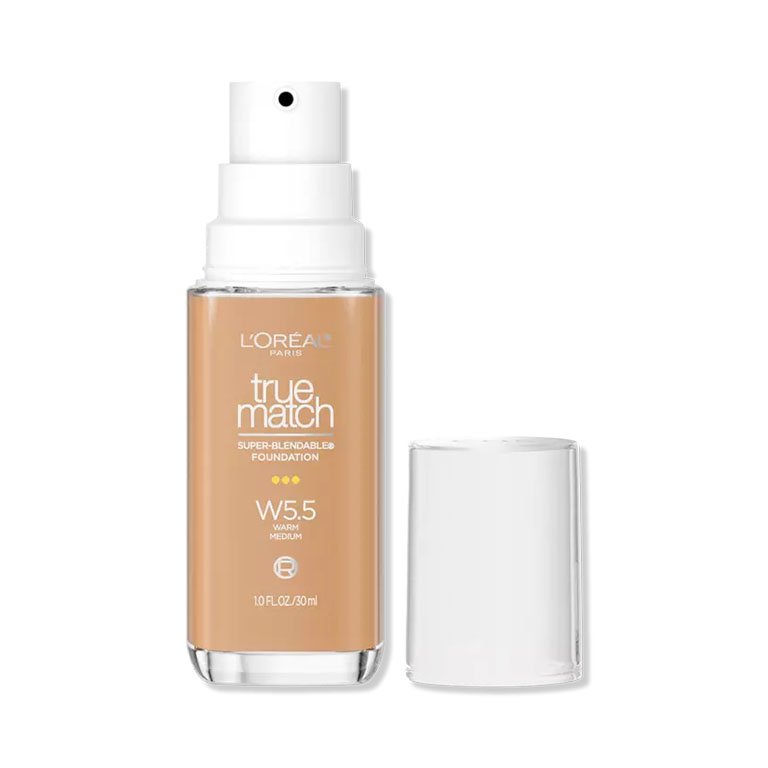 How to Try the K-Beauty Makeup Spatula Foundation Hack
In my first attempt at this hack, it became very obvious that wielding a spatula to apply your foundation has a slight learning curve. Instead of using the wider, flat side to apply your foundation, you're supposed to use the skinny side, as explained by TikTok user, @taxinoodle.
After you apply a pump of foundation onto your hand, it's recommended to use the edge of the spatula to push the foundation to one side and then drag the skinny side of the spatula through it so it's coated from top to bottom.
On my second attempt, I coated the skinny edge of my spatula and began to gently drag it across my cheek. The even layer of coverage that I got in a single swipe was extremely satisfying. Like I mentioned above, the spatula is primarily used to apply foundation to your cheeks, chin and forehead, but a sponge or brush is needed to blend out the edges and to apply foundation to the areas where the spatula can't reach, like around the nose.
After applying as much foundation as I could with the tool, I picked up a stippling brush to blend out the edges and apply some product to my nose. While I typically use two to three pumps of foundation when I apply it with a sponge or a brush, I noticed that one pump was more than enough product to cover the majority of my face with the spatula.
I'm a big fan of the skin-like finish the L'Oréal Paris True Match Super-Blendable Foundation provides, but applying it with a spatula made me love it even more. With an ultra-thin layer, it did its job of evening out my skin tone and concealing blemishes, but I was also able to get a glowy, natural-looking complexion that didn't necessarily look or feel like I was wearing makeup. It simply looked like I was having the best skin day.
The viral Korean makeup spatula has also made its way into my makeup routine as my favorite method to apply foundation. I've tried makeup sponges, brushes and silicone applicators, but the makeup spatula definitely comes out on top. I also love that the tool is so easy to keep clean, which cannot be said for a makeup sponge or brush. For all of these things, I'm calling it a game-changer — it's the best TikTok beauty hack I've ever tried.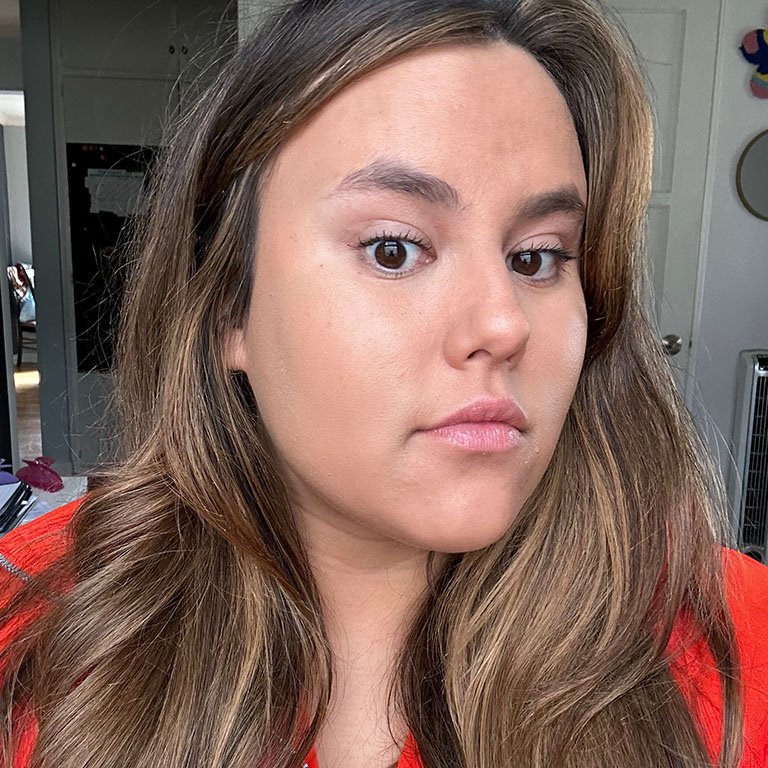 Photo: Reece Andavolgyi; Design: Juliana Campisi  
Read more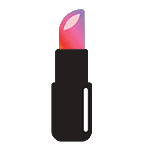 Back to top