Green Lip Gloss Is Trending — Here's How to Wear It
May 16, 2022
When you think of the perfect lip color, green might not be the first one that comes to mind. But green makeup has been trending this year — including green lip gloss. Before you write off adding a green hue to your lips, keep reading to find out why you should give the color a chance and for tips on how to wear green lip gloss from Martin Corona, a professional makeup artist for NYX Professional Makeup.
Why Green Makeup Is Having a Moment
After wearing minimal makeup over the past two years, bright makeup has been trending — especially the color green. "Green is not usually a popular color, and it is due time for it to have its time in the spotlight!" says Corona.
Over the past few months, we've seen some major green makeup launches, including the Urban Decay Wild Greens Eyeshadow Palette, which features five green hues, and the NYX Professional Makeup This Is Juice Gloss in Kiwi Kick. "I also think the color is having a moment because green is commonly associated with veganism and clean beauty, which are on the rise as of late," Corona says.
How to Wear Green Lip Gloss
You may not think to wear green on your lips, but according to Corona, the look can be super versatile. "Depending on your style, you can either wear it on its own with a nude eye and orange blush to complement it or have a full monochromatic moment complete with a green cut crease. The possibilities are limitless."
Green lip gloss isn't just trendy, though. Depending on the intensity, Corona says it can bring out different tones in your complexion. "When you use a sheer gloss, the slight green tint can help neutralize red-toned lips," he explains. (The NYX This Is Juice Gloss is perfect for this, providing a sheer wash of green).
"If the green gloss has more pigment, it can be used as a lip topper for your favorite lip combo to cool down the tone for a perfect neutral lip," adds Corona.
Read more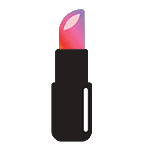 Back to top