The Halloween Makeup Kit You Need to Get Your Hands on If You're a Notorious Last Minute Buyer
September 30, 2019
If you're a notorious last-minute costume buyer every Halloween, you're not alone. In fact, there are resources made especially for you everywhere you turn on the internet — from articles using products you already have in your makeup collection to complete your look, to endless Youtube tutorials and tips on how to make sure the last-minute makeup you just applied powers on throughout the night. When it comes to coming up with your actual costume on the spot, however, a little more creativity is usually needed — until now, thanks to L'Oréal Paris. The drugstore cosmetics brand just launched two eye makeup Halloween kits to help you feel prepared before your next Halloween gathering.
The first kit is the L'Oréal Paris Infallible Super Slim Liquid Eyeliner With Limited Edition Easy-To-Use Witch Eye Stencil in Black which comes with your very own super slim liner and a cute spider-web shaped stencil to bump up your typical eye makeup look for the night. It's super easy to use, can be placed anywhere on the face (we challenge you to use it beyond just the corners of your eyes!), and can be taken with you to touch up throughout the night as needed.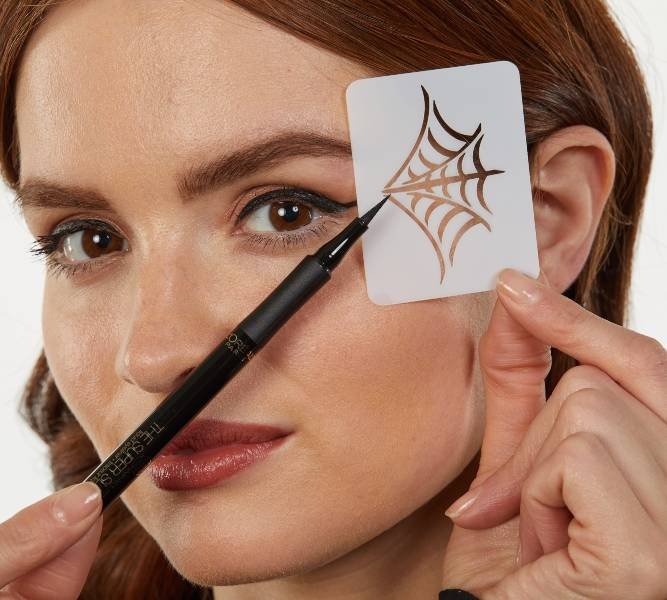 The second kit is an entire Halloween costume in one — the L'Oréal Paris Cosmetics Halloween Makeup Kit With Infallible Flash Cat Liquid Brush Tip Eyeliner and Limited Edition Cat Ear Headband.This one not only comes with a full size Flash-Cat Eye to quickly stencil on before your Halloween outing, but also includes a full-size set of cat ears that will complete any feline-inspired costume you throw on.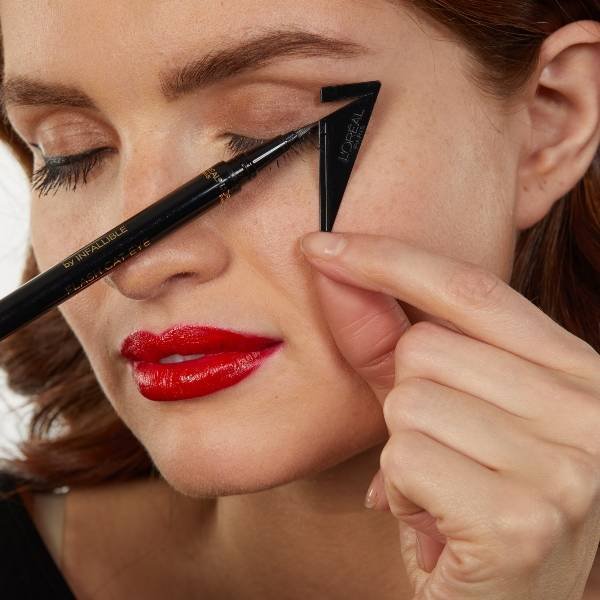 The witch stencil kit is available to shop on Amazon.com and we'll be the first to let you know when the cat-ear kit becomes available later this week. While we'd usually recommend you get your hands on them ASAP, we know you'll procrastinate until the very holiday — and for these, that's a-okay.  
Read More:
6 Halloween Products You Already Own
A Scar-Inspired Lion King Halloween Tutorial to Try This Year
Read more