5 Makeup Looks for Social Causes
February 04, 2022
We love that makeup allows us to be creative and express ourselves without any limits, from playing with bold graphic liner to swiping on a daring new hue of lipstick. For some of us, it gives us a moment in our day to be fully present while doing something for ourselves. Makeup can also be used as a means of spreading a meaningful and positive message. Lately, we've come across some powerful makeup looks that are doing just that, whether they're paying homage to the Pan-African flag for Black History Month or celebrating LGBTQ+ Pride. Check out some of our favorites ahead.
Black History Month Makeup Look
In this stunning and colorful look,
@beautybyyolanda
uses the colors of the Pan-African flag in celebration of Black History Month. Political activist Marcus Garvey designed the flag in 1920 to give the people of the African diaspora their own flag and symbolize Black liberation.
End the Mental Health Stigma Makeup Look
@sisysalazar
turns the concept of mental health awareness into a work of art in this intricate and bold look. On her chest, she illustrates the pain of not being able to speak out about your mental health struggles, while on her face, she shows the way your mind can blossom with the right support.
LGBTQ+ Pride Makeup Look
In this in-depth post,
@itsannchovie
breaks down the meaning of every color in the LGBTQ+ flag. Swipe through to the last photo for four organizations that work to improve the lives of the LGBTQ+ community.
World Water Day Makeup
World Water Day raises awareness of the billions of people living around the world without access to fresh and safe drinking water. Here,
@bysssarah
draws attention to the event with vivid, Pop Art-inspired water droplets splashed across her face.
Stay Home Makeup
As social distancing rules continue to evolve, health and safety remain a top concern. If you're not feeling well, stay home as long as you are able and use the time to hone in on your makeup skills like
@a.m.beauty_7
.
Read more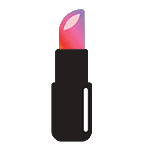 Back to top