Stop What You're Doing — We're Giving Away the NYX Sugar Trip Land of Lollies Collection
November 13, 2018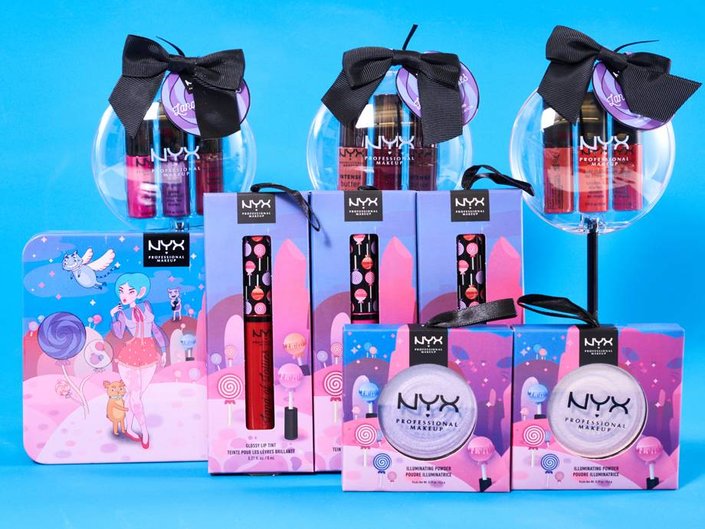 Get excited — your holiday season just got a whole lot sweeter thanks to the NYX Sugar Trip Holiday Collection, made up of 'grammable makeup brushes, eyeshadow palettes, makeup-filled holiday ornaments, whipped lippies and more. The candy-inspired collection has just about everything you need to create a full face of makeup and unsurprisingly, the bright, lollipop-like colors and sugar-inspired shimmer is dominating our Insta feed. We're here for it, but it's also making us hungry for all the sweets.
To satisfy your sugar (and makeup!) cravings, we teamed up with NYX Professional Makeup to give away a complete set of the Sugar Trip Land of Lollies Collection to one lucky winner. As a refresher, the NYX Sugar Trip Holiday Collection is made up of six different candy-inspired destinations. The Land of Lollies, in particular, includes four different products: Glossy Lip Tint (available in three shades), highlighter (in two shades), a colorful, super-pigmented eyeshadow palette and a lip trio holiday ornament (available in three different combinations). If you win, you'll be the proud owner of each and every one. Have any more questions about the collection? Ask an expert here.
So what are you waiting for? Enter to win the collection here by November 27 and be sure to pay close attention to your email around November 30 — you don't want to miss out on a giveaway this good. And in the meantime, virtually test out makeup products you've been eyeing in real time using the brand's live try-on feature. Online shopping's never been this easy.
Read More:
EXCLUSIVE: Win a Free FabFitFun Box Before It's Even Available
Amazon Wants To Do Your Holiday Shopping For You — Here's How
People Are Curling Their Hair with Plastic Water Bottles — And We Have Mixed Feelings
Read more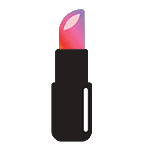 Back to top