10 Rave Makeup Ideas to Get You Excited for Festival Season
February 08, 2023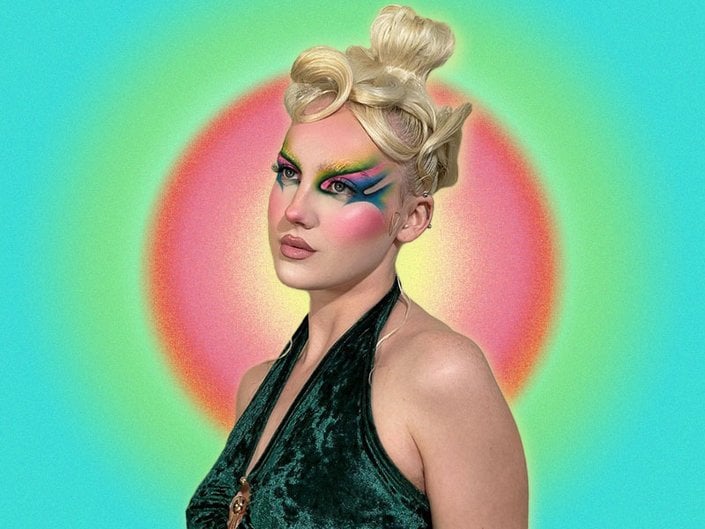 Beauty trends have long been influenced by the aesthetics of subcultures, from grunge, smudged makeup to the revival of the punk-rock shag haircut. This winter and spring, we're expecting to see a more colorful makeup vibe taking over, this time inspired by rave culture.
Neon, sparkly and graphic makeup looks are becoming more and more popular, marking a stark contrast from the clean, minimalist aesthetic that has dominated recently. Raves are basically huge dance parties set to electronic music and, like the spirit of the event itself, the makeup is all about vibrant self-expression. There are common themes such as glitter, electric color palettes and 3D embellishments, but otherwise there are tons of different ways to interpret the inspiration. With festival season approaching in the spring, rave makeup is more appropriate than ever, but we would totally try the look for a regular night out with friends, too. Ahead, we rounded up some rave makeup ideas to inspire you for your next concert, party or night out.
10 Rave Makeup Ideas to Try
Lime Green Mask
This monochromatic, lime green eye makeup look is anything but one-note. Using one shade of tennis-ball-hued eyeshadow, the makeup artist created a striking eye mask. The iridescent purple lipstick is a perfect complement to the electric green-yellow. Take a cue from this photo and match your wig to your makeup.
Pastels That Pop
Neons tend to dominate rave aesthetics, but pastels can pack a punch, too. Here, @beautybreezy_ uses a funky lavender and green color palette to create her eyeshadow look. The shimmery highlights add some extra flair.
Glitter
Glitter is an undeniable rave and music festival beauty staple, since it's eye-catching, easy to apply and looks great even when it's a little bit messy. The use of deep blue and purple glitter in this look reminds us of mermaids, butterfly wings and all things whimsical.
Neon Eyeshadow and Blush
We're mesmerized by this gorgeous colorful makeup look, with bright strokes of pink, green and blue eyeshadow almost forming fish-like fins. The details are what makes this look — from the yellow eyebrows to the neon pink blush on the model's cheeks and nose.
Alien Eyes
Beauty influencer
@lanayanette
dubbed this makeup an "alien goddess" look, and we think that's the perfect way to describe it. We love how this blue eyeshadow look drips down from her lower lash line and is offset with green polka dots.
Stars
With this eye makeup look, you'll be seeing stars — in the best way. This icy, wintery take on rave makeup adorns sparkly, baby pink eyeshadow with graphic white stars at the inner corners of the eyes. Our favorite touch is the ultra-shiny pink lip. To recreate the glossy, shiny effect yourself, swipe a coat of the
NYX Professional Makeup Fat Oil Lip Drip
over a bubblegum pink lipstick.
Green Butterflies
Life-size green butterfly appliques elevate this makeup look to work-of-art status. To match the butterflies, makeup artist
@xmattijuanax
used neon green eyeliner and false eyelashes. When it comes to rave makeup, there's no such thing as going too over-the-top.
Neon Blaze
In this incredible eye makeup look, a thin outline of green, blue and purple eyeliner forms a flame shape outlining the eye over a wash of vivid orange eyeshadow. For detailed, graphic eyeliner looks, we love the
Urban Decay 24/7 Glide-On Waterproof Eyeliner Pencils
. Freak, Chaos and Viper are similar shades to those in the photo.
Butterfly Face
Butterfly imagery is a huge part of rave aesthetics and this full-face butterfly look takes it to the next level. Editorial makeup artist Mbali Christina M. used white eyeliner to draw dainty, intricate butterfly wings all the way across her eyelids and cheeks. She embellished the wings with light pink gems.
White Freckles
Bright blue and pink make a pretty and playful eye makeup pairing, as proven by this post. But the highlight of this look is the adorable spattering of white freckles across the influencer's nose and cheeks.
Photo: @__, Design: Juliana Campisi
Read more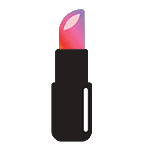 Back to top