Glitter Makeup for People Who Hate Glitter
March 16, 2022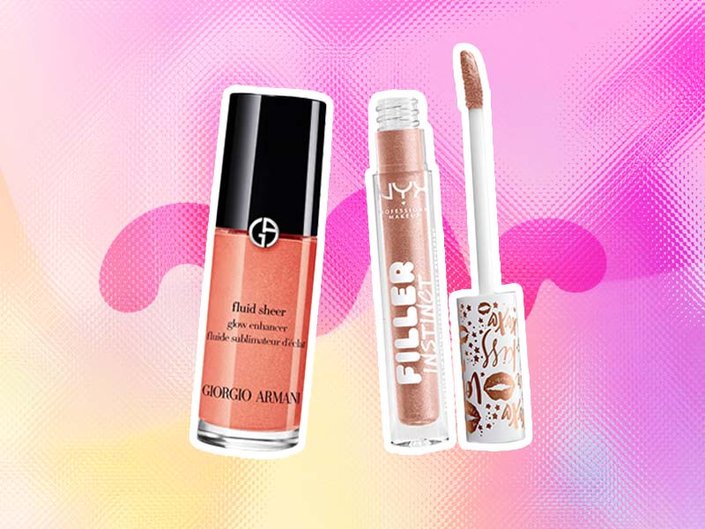 Glitter makeup has been dominating runways and social media in 2022
. For the glitter-obsessed (like me) this is a dream, but for trend-followers who are glitter-averse, well, it can feel inconceivable to hop on this craze without getting the ick. We get it, glitter gets a bad rep sometimes, but there are makeup products out there that make following this craze fun — even for those who hate
glitter
. From subtle sparkles to
fallout-resistant formulas
, find seven makeup products that will turn anyone into a glitter-lover, below.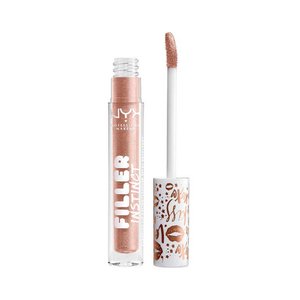 1 / 7
Fake the effect of lip filler with this affordable lip plumper. The formula contains light-reflecting emollients to give your lips a subtle shimmer — which helps lips appear fuller. With cute shade names like Brunch Drunk and Let's Glaze, it's hard to pick a favorite, but at just $7 a piece, you can get all six without breaking the bank.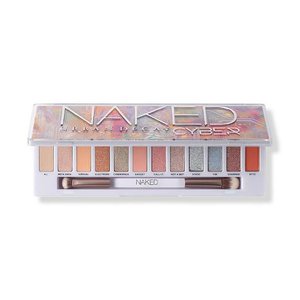 2 / 7
Inspired by cyberspace and technology, this futuristic palette has a little bit of everything. From neutral mattes and shimmers to captivating glitters and duochromes, it's perfect for those who want to dabble in glitter makeup. The pigments are buildable, so you can add the faintest sheen or make your look blinding.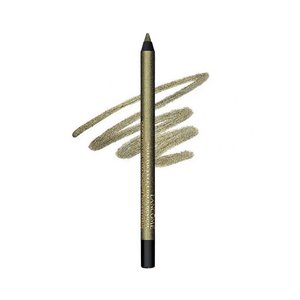 3 / 7
The glitter flecks in this eyeliner are so miniscule that you may not even register the sparkle, but the gleam will completely transform your eye look. The hybrid gel formula glides on for smooth application, and once set it's completely budge-proof. One swipe of the shade Leading Lights, a pale gold, will draw all the attention to your eyes.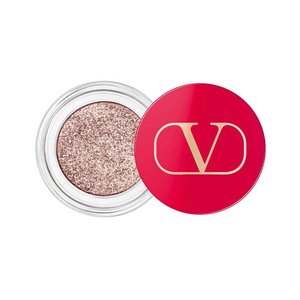 4 / 7
If you like the look of glitter but hate fallout, this shadow is for you. The creamy base acts like glue, so no fleck is ever out of place, and the formula is extremely buildable, so it's possible to get a low-key dusting of sparkle or make it opaque for intense shine.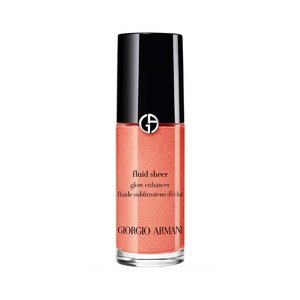 5 / 7
Accentuate your features with this glow enhancer. The multipurpose liquid highlighter delivers a sheer incandescence no matter how you use it — whether it's as a blush, bronzer or highlighter.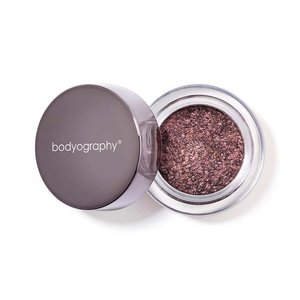 6 / 7
Formulas with ultra-fine glitter flecks, like this one, are a great introduction to shimmery makeup because they give a sophisticated, pearlescent sheen rather than an in-your-face gleam. To apply, just dab your finger in the pot and swipe the pigment across your eyes for beautiful color payoff and just the right amount of sparkle.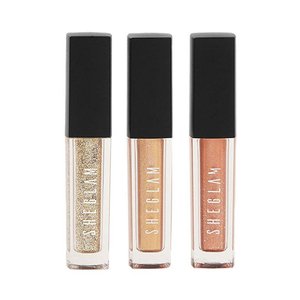 7 / 7
Learn what type of glitter finish — metallic, micro or chunky — is for you without spending a fortune. This liquid eyeshadow trio from SheGlam contains all three in easy-to-wear, neutral shades, so you can experiment for only $4.
Read more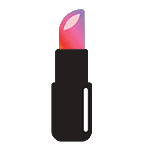 Back to top